The weekend's Premier League and FA cup fixtures produced late goals, late drama and everything in between. Only Watford can lay claim to a more nerve-racking win than Liverpool this weekend.
After the long weekend of football, we look at the talking points from the fixtures, and how they affect the Reds moving forward.
Is Roy Hodgson's gain, Liverpool's pain?
A day before Liverpool kick off against Chelsea on Sunday, Man City visit Crystal Palace at Selhurst Park. Kopites will be hoping this banana skin trips City up in this never-ending title race.
Roy Hodgson's side almost sparked an earthquake on Merseyside after their shock 3-2 victory at the Etihad in December.
If they can repeat the feat here, it will certainly measure on the Richter scale.
The question on every lips remains, has their win over Newcastle changed the landscape?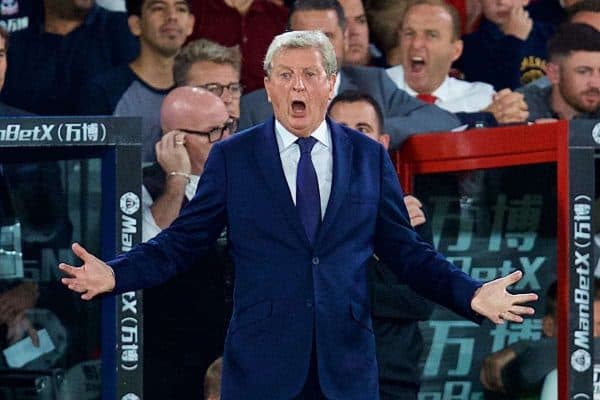 After Luka Milivojevic's late winner on Tyneside, Palace sit 11 points from the drop – having played a game more than Cardiff.
With safety almost guaranteed, will Palace be on the beach already?
One would hope not.
Yet, so often, Roy Hodgson's gain has been Liverpool's misery.
Think his appointment at Anfield for a start. Add Paul Konchesky, Christian Poulsen and selling the wrong Alex into the mix, and you've got enough examples to ruin your day!
Those awful memories aside, if the wily manager can produce a famous night at Selhurst all may be forgiven come May.
Has Eden Hazard hit form just at the wrong time?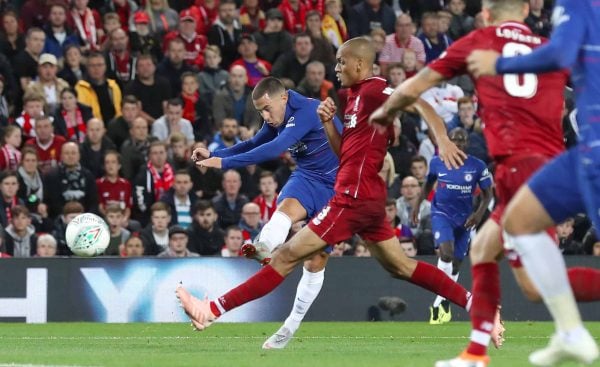 Wouldn't you just know it.
As Chelsea travel to Anfield for Sunday's crucial encounter, Eden Hazard has decided to shift back into top form.
Hazard has been a constant thorn in Liverpool's side, scoring seven goals in 15 appearances against the Reds for Chelsea.
The Belgian produced an impressive display against West Ham on Monday night, including a brilliant solo goal to open proceedings. He added a second in added time to sew up the three points.
It adds another layer of anxiety for Reds fans, fearing the worst ahead of arguably their toughest remaining fixture.
Since their previous meeting in September, Liverpool's defence has far and away improved. However, Trent Alexander-Arnold and co. will have their hands full to keep out the red-hot Hazard.
Exorbitant ticket prices or fickle fans?
Lesson learned, @TheRealKirstyG ????

You don't mess with #MCFC fan Ena! #BBC606 pic.twitter.com/JZP0E7KTII

— BBC 5 Live Sport (@5liveSport) April 6, 2019
Manchester City fans arrived at Wembley in style, dressing up as red seats during their win over Brighton in the FA Cup semi-final.
Over 2,000 tickets remained unsold in the City end, prompting sneering and criticism from rival supporters.
Some will argue City are as advertised – a smaller club, skyrocketed to the top by incredible wealth.
An argument can be made for this too, with hundreds of empty seats visible for their midweek fixture against Cardiff last week. So much for being in the midst of a nail-biting title race.
Can you remember the last time Liverpool – or dare I say it – Man United returned tickets to the FA, unable to sell them?
"It costs a fortune and it's not right!"#LFC supporter Phil explains how difficult it is for many fans to get to football games in this day and age ?#BBC606 pic.twitter.com/PqfbxSwZhJ

— BBC 5 Live Sport (@5liveSport) April 6, 2019
Remaining tickets were a ridiculous £80, which is a whole another debate within it itself.
However, it is the same for all fans around the country it must be said.
A matter of affordability or a club followed by those who pick and choose, rather than living and die by their side?
I'll let you decide.
Is Troy Deeney the most humble guy in football?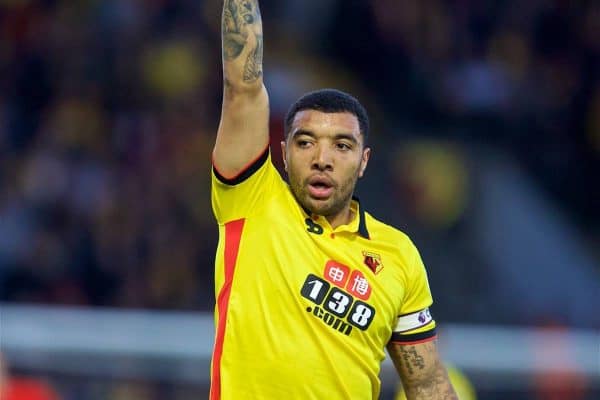 For a big hulking, throwback centre-forward, Troy Deeney is one of the more humble and admirable figures in English football – except if you're a Wolves fan at the moment!
The Watford captain smashed home the equaliser in stoppage time of their FA Cup semi-final before the Hornets sealed the comeback with a Gerard Deulofeu winner in stoppage time.
It was Deeney's post-match comments put everything into perspective, though.
Just seven years ago, Deeney spent three months in prison, and three years prior to that paid "10 pound a week to play football".
"I was holding back the tears. 12 years ago I was paying £10 a week to play football and now I'm in the final!"

The magic of the cup is still alive and well! @T_Deeney's rags to riches tale is so inspirational!#FACup #WATWOL ? HD11 pic.twitter.com/5IQdiyXtc2

— beIN SPORTS (@beINSPORTS_EN) April 7, 2019
It's not often fairytales like this occur in football, and it's yet another reason to root for Watford against City on May 18!
Are Arsenal suffering from ghosts' past?
Before Arsenal ventured to the blue side of Stanley Park, their spirits were buoyed. An opportunity to further embed themselves within the top four was at their feet.
With Manchester United and Tottenham having played midweek, this was Arsenal's chance to make a statement of intent.
So of course, they went 90 minutes without a whimper. They would've done better not to step off the bus.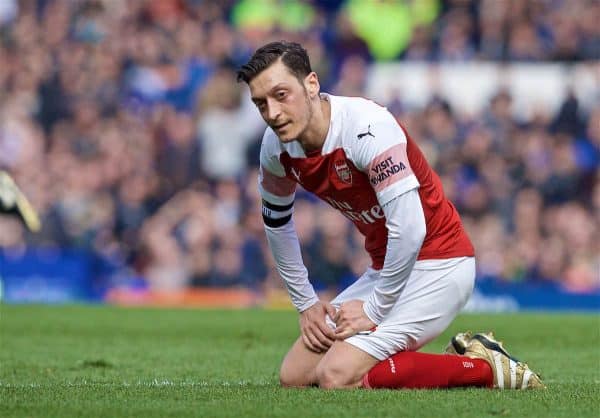 Unai Emery's side were horrible from start to finish, unable to play with any coherence or energy.
Arsenal fans moaned 'it's the hope that kills you'. Something Kopites can relate too I'm sure!
This was a typical performance of Arsenal under Wenger. Needing a big display away from home, with precious points on line.
And ultimately failing miserably in result and performance.
The question now remains, can Emery change the lingering culture at the Emirates? That is yet to be decided, although I'd bet Klopp would love their Anfield performances to stay!