Liverpool fan Ian Ruddock has received adulation for his harp version of You'll Never Walk Alone, and he has now discussed the "overwhelming" response.
Ian Ruddock, a lifelong Red, recently amazed supporters on social media with his rendition of You'll Never Walk Alone on the harp.
The video has amassed over 300,000 views across Facebook, Twitter and YouTube and has seen Ian inundated with hundreds of messages of support and admiration.
The Liverpool native lives and breathes music and LFC, and his talent knows no bounds as in addition to the harp he can also play the guitar, bass and ukulele.
He admits to also being able to "knock out a few things" on the banjo, piano and drums.
And Ian spoke to This Is Anfield to discuss his inspiration for sharing his version of the club's anthem and the level of response from fans around the world, which is beyond anything he ever imagined.
An "overwhelming" level of support…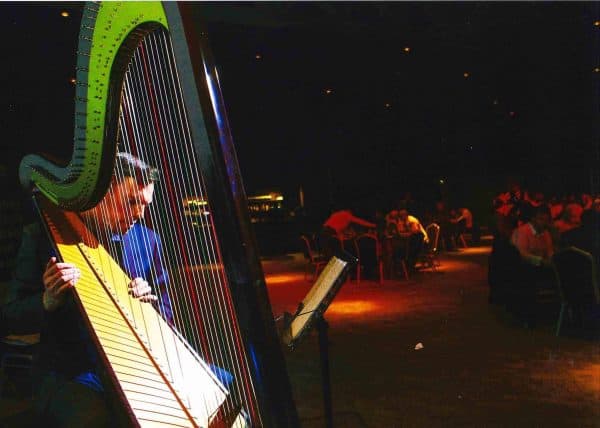 Ian, named after Ian St John, bought his first "little harp" over 10 years ago after Liverpool musician Stan Ambrose inspired him to have a crack following a visit to a guitar shop he worked in at the time.
He would then work his way up to a medium-sized folk harp before buying "the 47-string beast" seen in his video below.
It is a process which led him to re-evaluate his career and ultimately share his music online.
"A while back I realised that I wanted to be a harpist and to make a living from actually playing an instrument as opposed to just selling them," Ian told This Is Anfield.
"For years I've been sitting up late practising to get good enough and I realised that I wasn't going to get anywhere fast if no one knew that I could play, and so I set up my recording gear and made a short video.
"I put it on Facebook and it got more views than I hoped for. The following night I figured out how to use Twitter and posted it there.
"Tony Barrett retweeted it and it went off the scale! My phone didn't stop buzzing for about six hours and I tried to reply to everyone who made nice comments.
"Within a few days it had been viewed over 300,000 times!
"The reaction is beyond anything I had ever imagined. So many people telling me that they have never been moved so much by a piece of music, men and women telling me that they were in tears watching it.
"I've been booked for weddings and funerals and people are asking me to play in different countries.
"I am overwhelmed and so happy that it has made so many Liverpool fans feel good."
"YNWA has become part of our DNA…"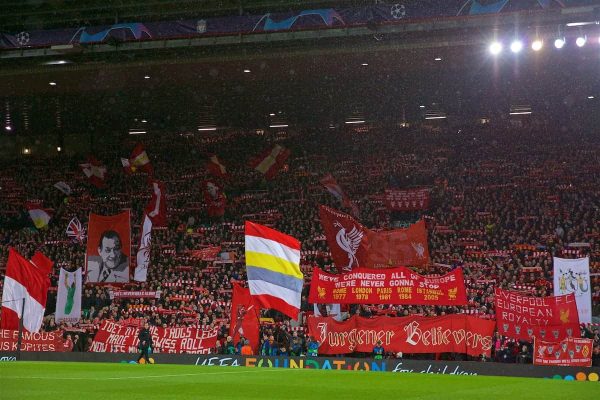 You'll Never Walk Alone is one of the most famous anthems in world football, and for Liverpool fans it resonates with each of us for various reasons.
It is something Ian recognised and he himself holds dear to his heart, making the already powerful song that much more emotional and meaningful when combining it with the harp.
"I am grateful to Rodgers and Hammerstein for writing YNWA, to Gerry and the Pacemakers for recording it and to whoever had the idea of making an instrument called the harp. I was just in the right place to mix them all together," he explained.
"I think some things in life transcend beyond what they were originally and YNWA has become part of our DNA, soul, spirit—whatever you want to call it.
"For many of us this song has been present for most, if not all of our lives and no other club has the history that we have.
"The incredible highs and the devastating lows. Pictures, tastes and smells can all take you back in time, but music goes beyond it all.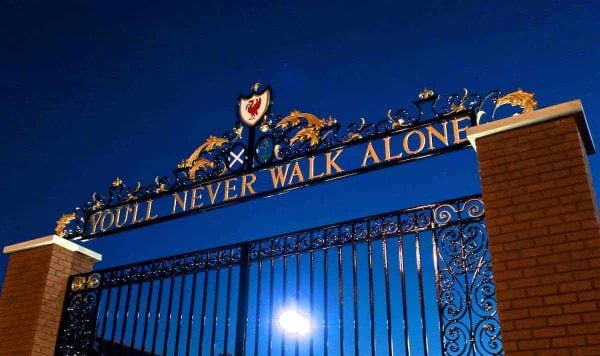 "It can rip your heart out and then put it back together, bigger and stronger than ever. I think all Liverpool fans are connected by this piece of music and it is part of the magic that is unique to our club.
"For me YNWA is my dad taking me and my brother to our first game. It is going to the match as a kid with my big brother and being on the Kop by 12.30pm, listening to the jokes and the songs and soaking up the atmosphere.
"It's waiting by the Jolly Miller for the bus to go past with whatever trophies we had won that year. It's the phone call that finally came from my big brother to tell us that he was safe and would be home from Sheffield as soon as he could.
"It's the moment Gerry Marsden sings the word 'when…' and the song starts and I am immediately transported.
"It is simply my favourite song of all time, followed by Imagine."
There is more to come…

With his rendition of YNWA already proving to be a hit across social media, Ian is already planning future recordings of some of the club's most famous songs, which includes odes to a number of Kop stars and a re-recording of The Fields of Anfield Road.
He added: "I recorded The Fields of Anfield Road video last year as I had volunteered to play for the 23 Foundation at the Titanic Hotel and they asked me if I could make a video to help with the promotional stuff for the night.
"But, to be honest, I think I can make a better job of it now and so I am going to record it again.
"I also have Poor Scouser Tommy and a version of Allez, Allez, Allez that I will be recording and posting as soon as I can.
"There are also a few other chants that I might combine into a video including a delightful little ditty that suggests a certain club of west London origin should politely go away.
"And one that celebrates having Brucie in our goal and one that applauds Mister Salah as he runs down the wing."
---
Thanks again to Ian for sharing his story, if you would like to download his version of YNWA or keep updated with future recordings be sure to follow him on Twitter @harp_ruddock.