Trent Alexander-Arnold has called for Mohamed Salah and Roberto Firmino's replacements to "make themselves heroes" as Liverpool take on Barcelona.
The Reds will be without their first- and third-top goalscorers as they look to net at least four and book their place in the Champions League final in Madrid.
It serves as a major blow to their hopes after a 3-0 loss at the Nou Camp last week, but there is no shortage of belief within the Liverpool squad despite losing Salah and Firmino to injury.
That is according to Alexander-Arnold, who speaking to reporters on Monday admitted it would be an "uphill battle" against Barca, but one which presents an opportunity for some unlikely "heroes" to emerge.
"Obviously we've got two of our main goalscorers off, but it also presents an opportunity for some of the other players to come in and make a name for themselves and make themselves heroes," the right-back said.
"If we do overturn the deficit tomorrow, whoever scores, their name will always be remembered.
"Because I'm sure it will be one of those really special nights.
"It will be an opportunity for those lads who maybe don't get as many minutes to show they should get these types of opportunities."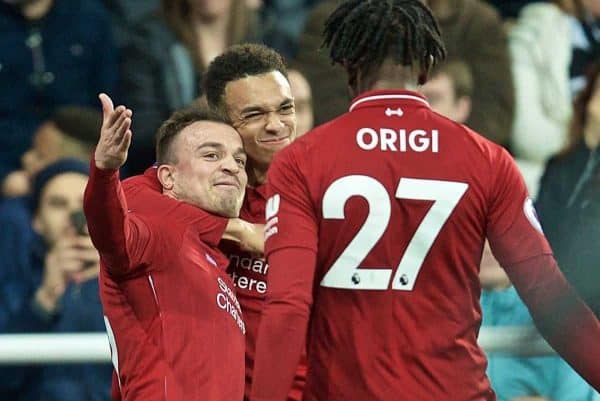 Divock Origi took Salah's place after his head injury at Newcastle on Saturday night, and another substitute, Xherdan Shaqiri, provided the cross for his winner to make it 3-2.
Both could be considered options for Jurgen Klopp as he prepares for a difficult task, and Alexander-Arnold refuted the suggestion it would be "strange" starting without the Egyptian King.
"I don't think it will feel that strange, we train different lineups a lot, different players in different positions," he explained.
"It's not like we're not used to not playing with Mo.
"I'm sure whoever it is that comes in and fills in for him will have an understanding with all the players.
"The main thing for us is to have that versatility and squad depth for the lads to come in and do a job.
"That's what we're hoping for them to do tomorrow."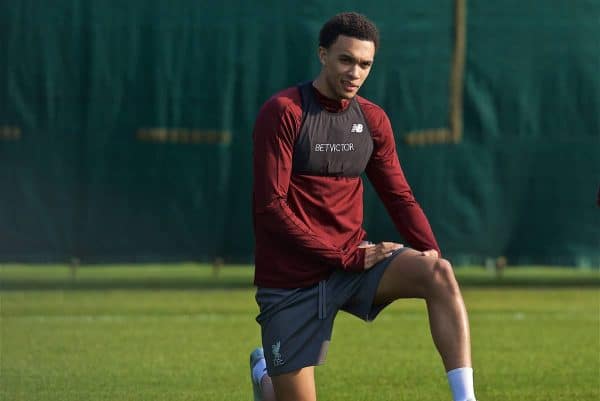 Scoring four without response against a side including Lionel Messi and Luis Suarez is a difficult proposition, but Trent has called for Liverpool to be "fearless" in their approach.
"There's a slim possibility, but the possibility is still there," he continued.
"As a team we've got to go out there and be fearless and to not hold back at all, that's the only way we get the result.
"If we get caught up with thinking about the players they've got and fearing them, holding players back, it's not going to work for us.
"It's about all getting involved and scoring as many goals as possible."