One of the more lighthearted highlights of last season was the ongoing battle for assists supremacy between Liverpool's brilliant full-backs—and that competition will be back for 2019/20.
Andy Robertson surging down the left; Trent Alexander-Arnold flying down the right.
The twin threat of the Reds in attacking the flanks was a factor many teams failed to deal with last season, culminating in a succession of chances being delivered by clever passes, overlapping runs, cutbacks and wicked crosses.
Despite the Reds not exactly having big target men up front, so good were the accuracy on some of the duo's deliveries that close-range headers or finishes were often seen throughout the season from the likes of Mo Salah or Bobby Firmino.
It emerged during the course of 18/19 that the full-backs had a friendly, but competitive, bet on as to who could secure the most assists—and while Robertson took a healthy lead for much of the campaign, Trent finished the year in "unbelievable" form to pip his team-mate, 12-11 in Premier League assists.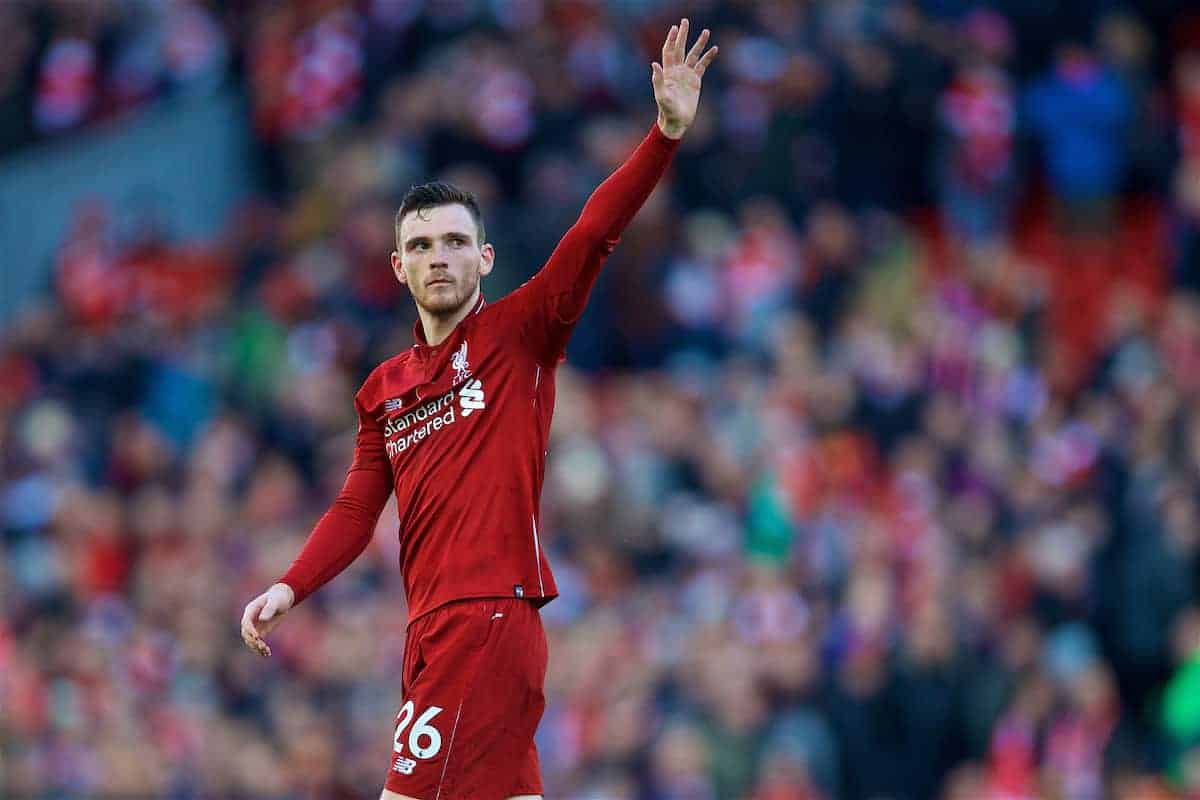 Robbo says they've already spoken about repeating it this year, and while personal pride might make him want to win this time out, it's all about helping the team perform to the max.
"We've had a brief discussion over it. We'll set it up again," Robertson said to the club website.
"Probably too much was made of it but for me and Trent it brought the best out of us, the numbers we both produced. Near the back end of the season he was unbelievable with the numbers he produced.
"I feel it brought the best out of both of us. If we can do that and get similar numbers this season, of course it helps the team. That's what both of us want to do.
"But first and foremost we want to just put in the same performances we put in last season and try to kick on even further."
Along with Virgil van Dijk, Gini Wijnaldum and Jordan Henderson, the two full-backs have only just returned to pre-season training after an extended break.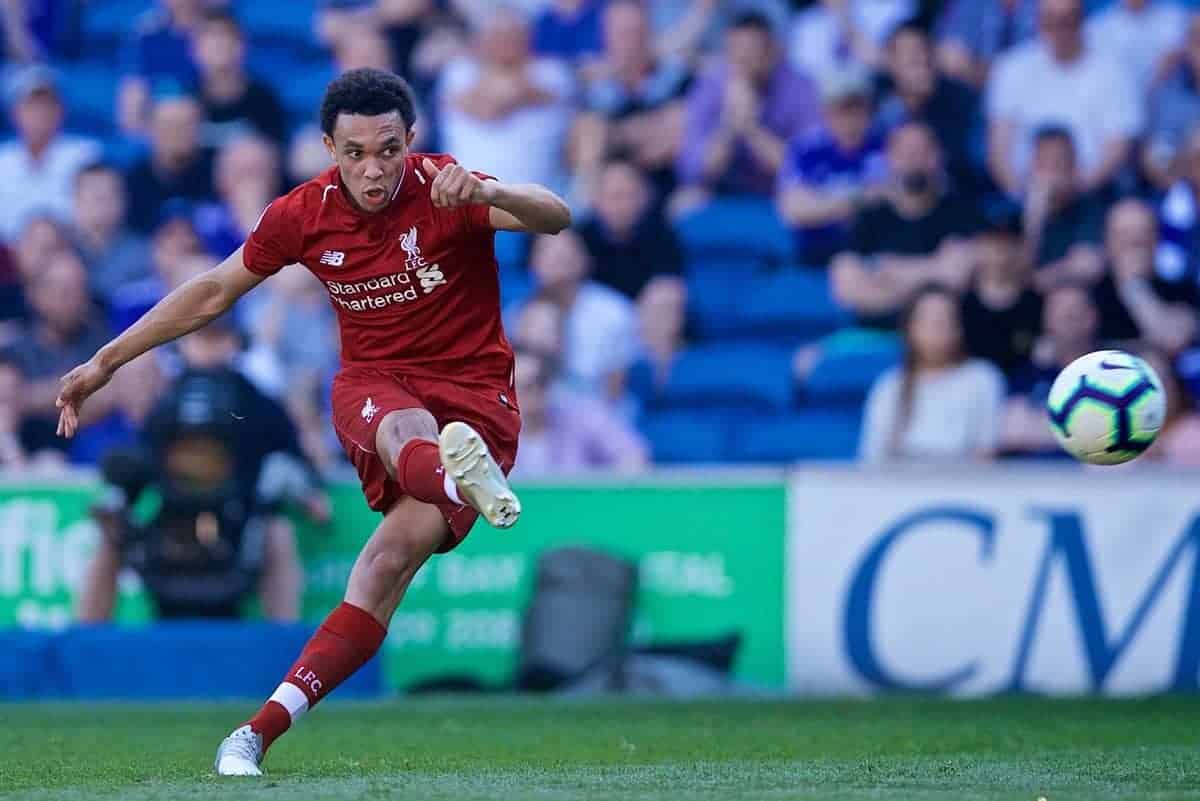 Once fit and firing and the action kicks off, Robertson says it'll be different this year after winning: no longer are the Reds driven by not wanting to repeat the heartache of Kyiv, but instead by wanting to repeat the feeling of being on top of the world—or, more specifically, on top of a bus.
"That's what we've got to use as motivation now – the winning feeling we had.
"Last season was completely different, we used the disappointment and heartbreak of losing as motivation to not be in that position again. That's probably why we had so many last-minute winners, big comebacks and things like that.
"This season we need to use that feeling of being on that bus and lifting that trophy to drive us forward. We want more of that feeling. That'll be in all our minds for the season ahead."
If the Reds are in the running for major honours ten months from now, it's a safe bet that the duo will have played a huge part in creating the goals to fire Liverpool toward more success.