As Liverpool prepare for Community Shield and UEFA Super Cup action this month, should they really be classed as genuine trophies?
The Reds may have had a relatively mediocre pre-season, but confidence is still high heading into 2019/20.
Jurgen Klopp's side are fresh off the back of Champions League glory and will be looking to retain their crown, as well as clinching a maiden Premier League title.
Next Friday's league opener at home to Norwich arrives in between two potentially trophy-winning occasions for Liverpool.
First up is Sunday's Community Shield clash with Man City at Wembley, pitting last season's treble winners against the champions of Europe.
Then, on August 14, Klopp's men take on Chelsea in the Super Cup in Istanbul, following the English duos' respective European successes in 2018/19.
The question is: should these count as 'proper' trophies?
Yes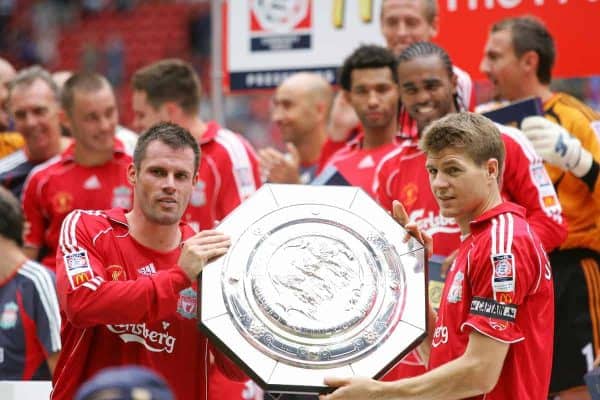 The most conclusive reason for being in favour of cherishing both the Community Shield and the Super Cup is that they are considered competitive matches, especially the latter.
They aren't meaningless in the way that the International Champions Cup or even the Western Union Cup are, for example, and there is no downside to winning them.
On top of that, sealing more trophies can only be good in terms of morale and building a winning mentality.
Liverpool have been trophy-shy for far too long, so seeing Jordan Henderson and his team-mates lift as many as possible can do no harm whatsoever.
Klopp himself regards the Community Shield as an important occasion, producing a bullish response to a question about it on Monday.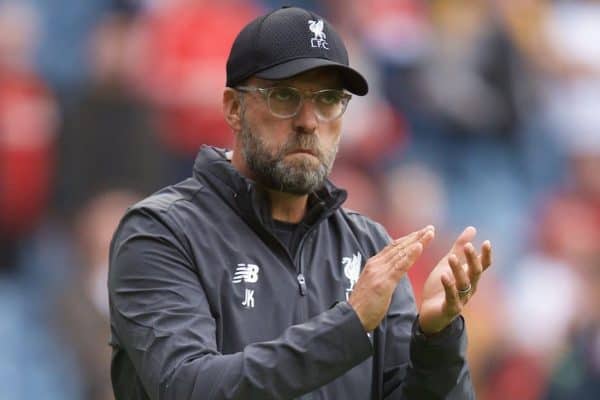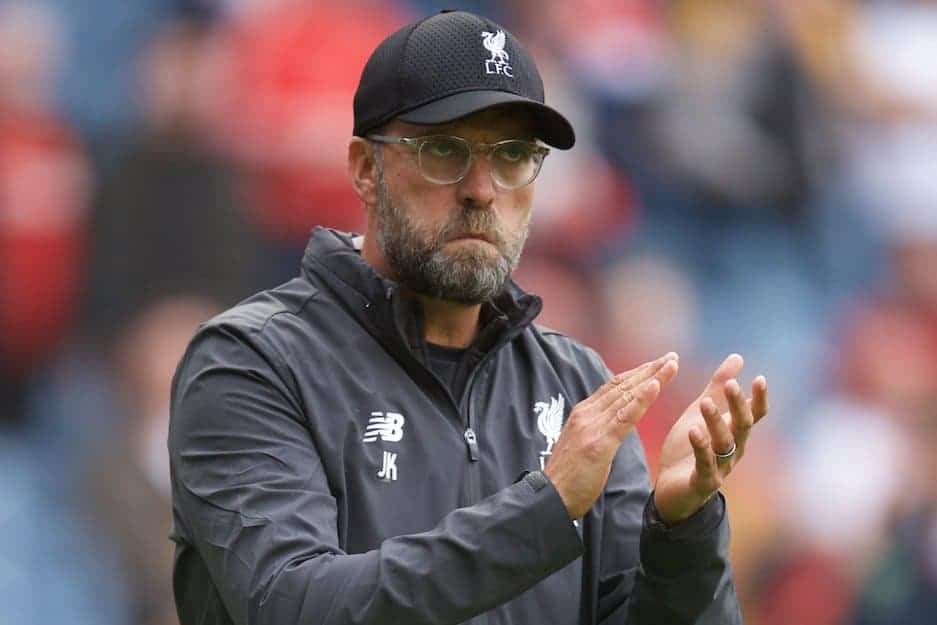 "Sorry, it's a pre-season friendly? That's how you see it in this country? Nobody told me that so far," Klopp said.
"I don't know why people play this competition if it means nothing, why don't we cancel it then?
"I will ask the club exactly how it is, what it will mean in the history of the club."
While Klopp did also stress that he doesn't expect his team to be at their best physically, or all key men to be fielded, it's clear to see where he stands on the argument.
Liverpool also have pedigree in the Community Shield, or Charity Shield as it was previously known, winning it 15 times.
Only Man United (21) have won it on more occasions.
As for the Super Cup, the Reds have prevailed three times, arguably cementing their place as Europe's best team after wins over Hamburg (1977), Bayern Munich (2001) and CSKA Moscow (2005).
No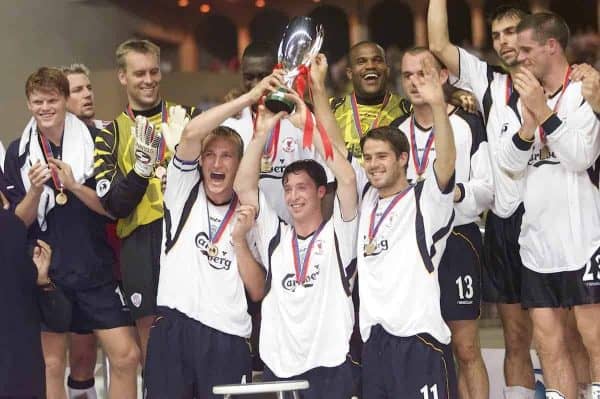 Despite the aforementioned plus points surrounding the Community Shield and the Super Cup, the bottom line is that neither are prestigious honours.
In truth, when it comes to talking about them, fan bias comes to the fore.
Remember when Jose Mourinho used to count them as genuine pieces of silverware and many people mocked him? Or Pep Guardiola last season?
Gerard Houllier did the same in 2001, but many didn't bat an eyelid, conveniently.
The former Liverpool manager claimed that his Reds side won five trophies in that calendar year, adding these two competitions to his brilliant cup treble.
Some Liverpool supporters were fully behind Houllier's opinion at the time, and may still be, but the reaction is very different when rival teams achieve similar.
The truth of the matter is that both are glorified friendlies—matches that you don't care about if you lose, and muster a half-celebration if you win.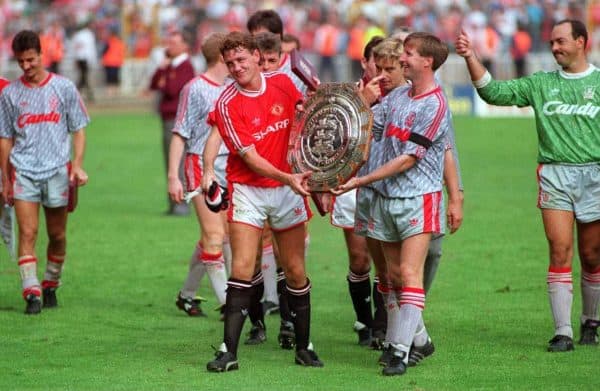 Liverpool didn't win a quintet in 2001, they won three trophies and two matches that are consigned to history year upon year.
The Community Shield is more an opportunity for Klopp to get playing time in the legs of his players than anything, rather than deliver some sort of huge psychological blow to City.
Would it be nice to beat the champions? Of course. Is the result going to shape the rest of the season? Not remotely.
City may have beaten Chelsea in last season's game, going on to win the league, but the previous five winners were either Arsenal (three) or Man United (two), who went on to have disappointing seasons, despite FA Cup wins.
It used to mean more, unquestionably, but the days of Kevin Keegan and Billy Bremner having a punch-up in 1974 are long gone.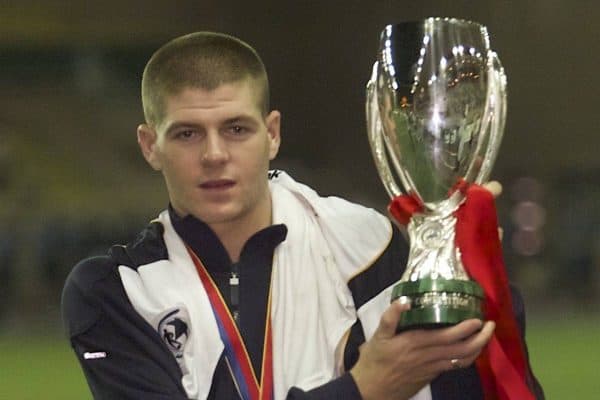 The Super Cup arguably has a little more prestige, but then again, could you name the last three teams to have won it?
It is a money-making affair that often gets in the way of more important commitments, namely starting the Premier League season strongly.
Beating Chelsea but then dropping points at Southampton in the league the following Saturday will be far worse than losing in the Super Cup and winning at St Mary's.
Conclusion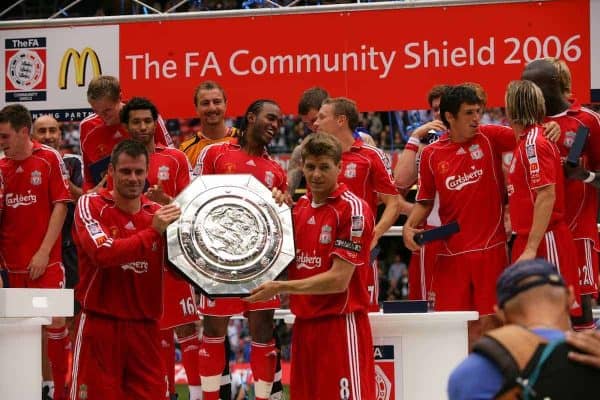 As stated, both of these upcoming matches shouldn't be treated as a hindrance, but what unfolds in them will not impact on Liverpool's season.
Winning the pair would be a pleasant feeling, adding to an air of invincibility after Champions League glory, but defeats will not be an issue in the slightest.
Neither are important moments in the Reds' campaign, and by the time May rolls around, all memory of them will be swiftly erased.
It's nice to be a part of them, further adding proof of Liverpool's current standing, but they're becoming increasingly irrelevant.