All successful teams have a host of players who regularly adorn the headlines and Liverpool is no different, but this one is for the understated gems propelling the Reds to glory.
When you look back at just about every great team, there is a common theme.
They each have a world-class goalkeeper, dual centre-backs, a midfield general and world-class striker(s). Almost without exception, it seems to be the foundation of any team capable of winning the game's greatest prizes.
Jurgen Klopp's quite brilliant recruitment mixed with his equally brilliant coaching and player management has seen him gradually build that all-important world-class central core.
Several have been recognized to the hilt with Player of the Year, Golden Boot and Golden Gloves awards. Alisson, Van Dijk, Mane and Salah have, rightly, been placed on the highest of pedestals by pundits, media, critics.
In fact by just about everyone involved in the game; each one of them rewarded with richly deserved personal awards and universal acceptance of their achievements.
But this article is not about them. Rather, it is acknowledgement and celebration of the less-celebrated trio who have been just as essential as the aforementioned quartet.
Joel Matip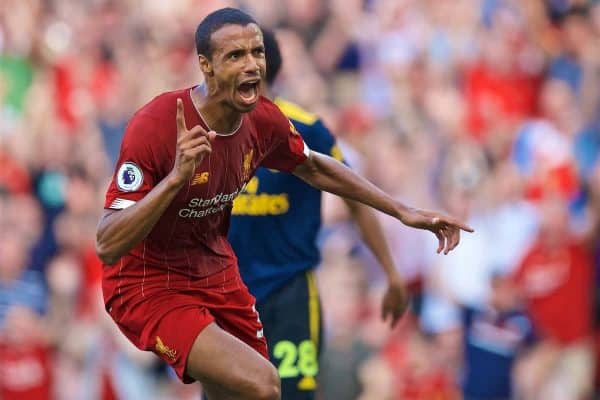 Officially becoming a Liverpool player in July 2016 and signing as a free transfer I think it's fair to say that fans, in general, were rather underwhelmed.
A free transfer from Schalke 04 wasn't exactly the marquee signing many craved after too many seasons of defensive frailty.
I think it's also fair to say that his first couple of seasons seemed to indicate a decent, but essentially underwhelming player prone to the occasional mistake. It didn't seem back then, that Joel Matip was the answer to our defensive needs.
His first season in 2016/17 saw him make 29 league appearances. There was a marked improvement in the team's fortunes after the calamitous eighth-place finish in 2015/16, with us sneaking into the Champions League spots via a fourth-place finish – but the 42 goals conceded that season failed to convince anyone that we had found defensive stability.
His displays back then were consistent in that they contained a blend of the exemplary mixed with occasional costly lapses. It was an infuriating pattern fans had seen from far too many previous and current incumbents of the central defensive position.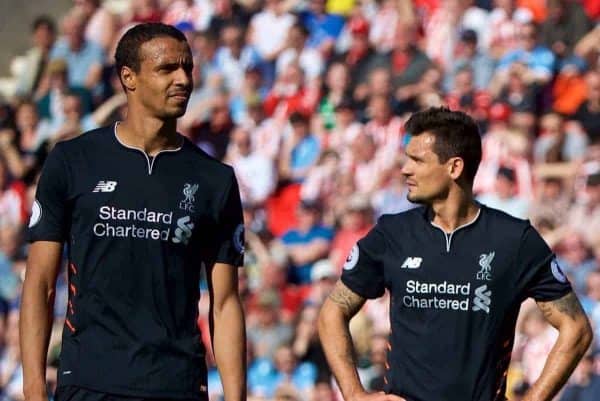 The defence back then consisted of Mignolet or Karius in goal, Klavan and Lovren as the other main central defensive options, Moreno or Milner at left-back and Clyne at right-back. Lucas and Emre Can were occasionally thrown in to central defence and Matip was frequently dropped as Klopp searched desperately for answers, and he was even left out of the squad entirely for some games.
Without criticising any of the aforementioned players, it is stating the blatantly obvious that today's defence is light years ahead of the 2016-2018 version in terms of, well, everything.
It can't be underestimated just how much a player's performances are influenced by the quality around him.
Whereas today, Matip has the brilliance of Van Dijk beside him, the security blanket of Alisson behind him, and the human vacuum Fabinho in front of him, he was deprived of such world-class quality in his fledgling seasons. As a result, he is flourishing beyond recognition.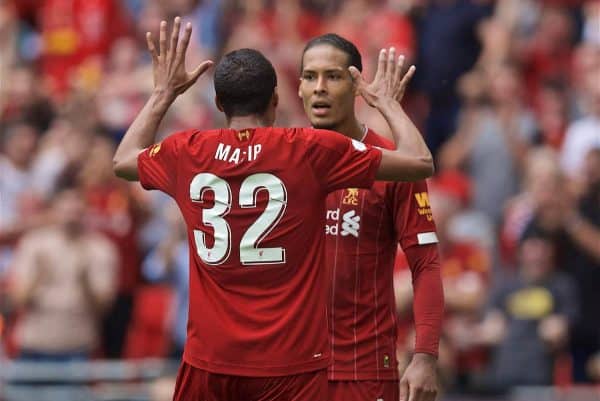 He can now focus entirely on 'his' job. Not having to cover for poor positional play of fellow defenders, nor fearing goalkeeping culpability behind him has resulted in a player reborn.
The ultimate compliment this season has seen him displace the excellent Joe Gomez as first-choice centre back; a turn of events I feel even his most avid fan could not have predicted just 12 short months ago.
In three seasons he has evolved from an unexceptional free transfer to an essential component of England's best defence.
Fabinho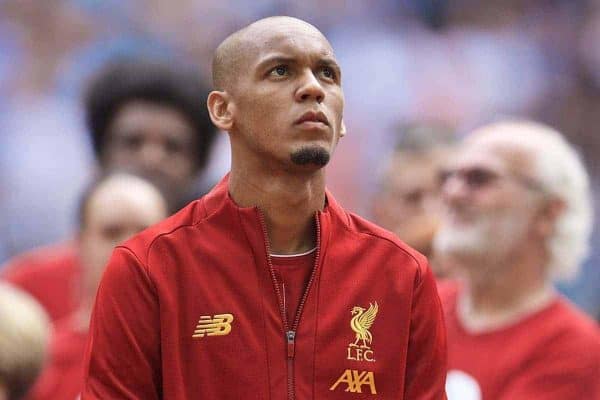 While £39 million is not exactly loose change, it's also not a fortune in today's crazy transfer market. Considering it was for a 24-year-old, it could either be considered a bargain or an expensive punt on a player plying his trade for five seasons in the relative mediocrity of France's Ligue 1.
He'd also not yet stamped his mark on the Brazilian national team, featuring just four times in 2015 and 2016, before not featuring at all in 2017.
All of the above meant that Fabinho was another 'unknown quantity.' Being part of the Monaco team to win the French league was one thing, but could he cut it in England?
Early signs, while not overly concerning, were not overly encouraging either. Fabinho struggled with the pace of the Premier League to an extent that it made him look positionally unaware and lacking in pace; concerns we know in hindsight were nothing more than teething troubles.
Klopp saw this and being the master of knowing when a player needs to be given time to acclimatise to new surroundings and demands, eased him in and out of the team, rotating constantly with his fellow central midfielders.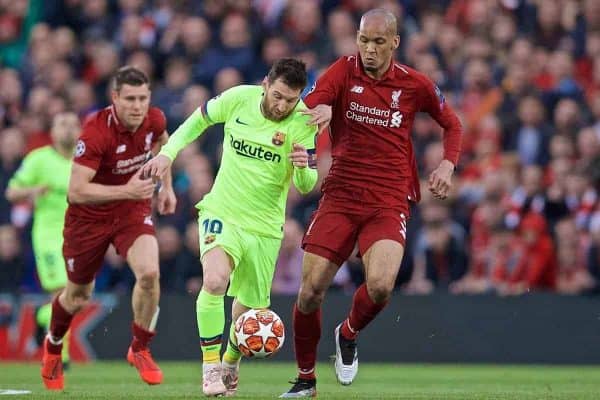 His breakout game came against Man United in a 3-1 win on December 16, 2018. His superb pass to Sadio Mane to open the scoring was a watershed moment. Little on a football field endears you to an Anfield crowd more than a Man of the Match performance in a resounding victory against England's second most successful team.
Fast forward only a few months, and he has become indispensable. Not since Didi Hamann and Javier Mascherano have we had such a supreme talent prowling that vital defensive midfield role.
His reading of the game is fantastic, his passing range top-class; his hunting down of the ball – and the opponent – up there with the best in the Premier League.
He has even honed his skills at when and how hard to kick his opponent; just as effective, but in better areas of the pitch and with less bookings. We have been crying out for such a player for far too long.
The fact that I would now rate him, along with N'Golo Kante, as one of the best two defensive midfielders in England speaks volumes; and being just 25 years of age, his greatest years in a Red shirt are ahead of him.
Roberto Firmino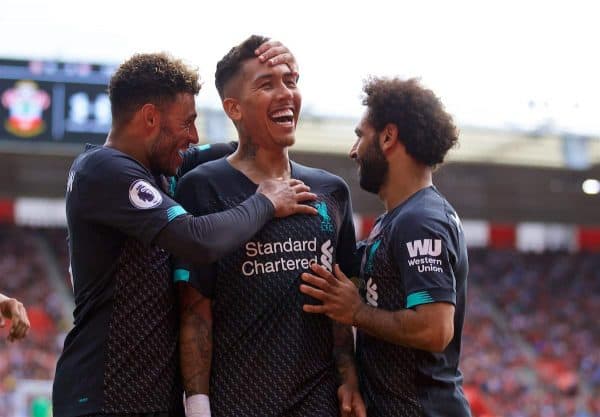 Now, before you go off to the comments section to disagree with the 'lesser-acclaimed' tag, hear me out. I know full well he is not 'lesser-acclaimed' by Liverpool fans.
But 'Bobby' has not won a Golden Boot; he hasn't been in the running for Player of the Year in England and when Liverpool's fabled front three are making headlines, they are generally focused on the goalscoring exploits of Mo Salah and Mane, with Bobby too often an afterthought.
Indeed, his only personal awards have come from UEFA (Team of the Year) and Brazil's 'Samba Gold' for the best Brazilian Player in Europe 2018. None in England.
The problem is that there are no stats kept for 'world-class movement,' 'brilliant link-up play' or 'breathtaking moments of individual brilliance.'
Bobby doesn't make the top of any stats lists as there are no stats yet conceived that can accurately measure the impact, influence and importance of Bobby Firmino.
I mentioned in a previous article that he has single-handedly reinvented the role of a forward player. Having watched this game for a few decades now, I have never seen anything like him or any one player I can compare him to. He is truly unique.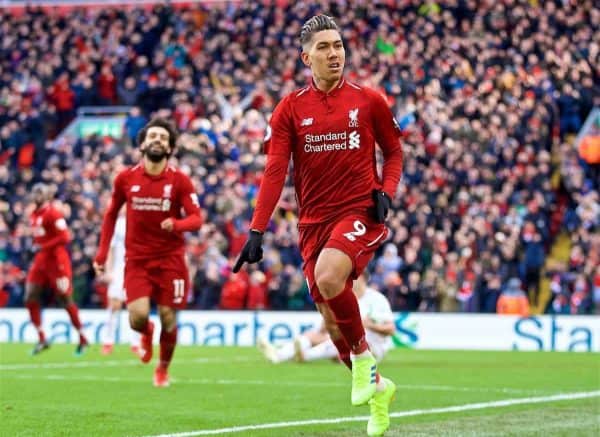 He's not an out-and-out goalscorer, he's not a winger and he's not a target man. He doesn't possess great speed, brute strength or exceptional power. So what exactly is he?
Klopp calls him 'the engine.' He's right, but that's a bit too 'German engineering' for me. I prefer artist; maestro; virtuoso.
He drifts into spaces no-one has yet figured out how to mark. He accepts and delivers the ball with sublime creativity. He treats fans to those moments of breathtaking individual brilliance.
He is the one holding the baton and orchestrating those around him. He even gets opposing players to do what he wants.
Salah and Mane are the willing beneficiaries of his intelligence, hence their superb strike rates. Their respect and gratitude for the role Bobby plays in their collective success is well documented.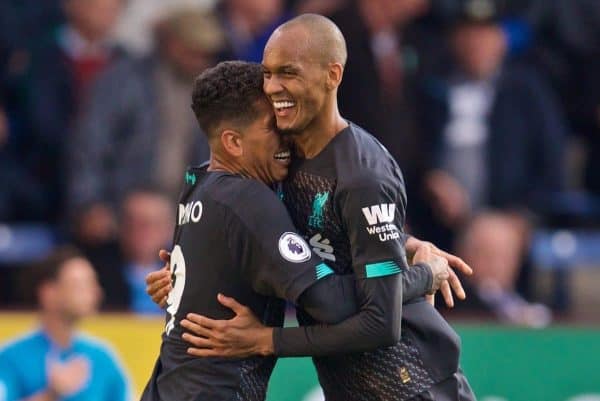 In addition to his unique skillset, never have I seen a striker so unselfish. He is the ultimate team player. Not only does he create for his fellow strikers and press high in the final third, he's just as effective dropping deep and helping out in defence.
The ironic thing is that Bobby wasn't signed by Jurgen Klopp, yet he has become the quintessential 'Klopp' player.
A year or so ago, the Liverpool 'first eleven' included Alisson, Trent, Van Dijk, Robertson, Mane, Salah and yes, Firmino. Seven of the first team were in place; four spots remained up for grabs.
Those seven have now become nine with the addition of Joel Matip and Fabinho to what is now undoubtedly a truly world-class spine in a world-class team.