Recent reports have claimed Liverpool paid a £1 million settlement to Man City after allegedly hacking into their scouting system in an act which dates back to 2013.
While Liverpool and Manchester City continue to battle it out at the top of the Premier League, an alleged incident of 'misbehaviour' dating back over six-years has reared its head.
According to the Times, the Reds dished out a £1 million settlement to City after they made a legal complaint that their scouting system, Scout7, was readily hacked into over an eight-month period between June 2012 and February 2013.
Sporting Director Michael Edwards and two former City scouts Dave Fallows and Julian Ward, who had made the move over to Anfield the year before the settlement was reached in September 2013, are the people in question alleged to have used the login details of a City scout to gain access to the system.
Red flags were raised when City found out Liverpool had expressed interest in Paolo Fernandes, a youth player from Spanish side Zaragoza – who the Manchester side would eventually sign in 2017.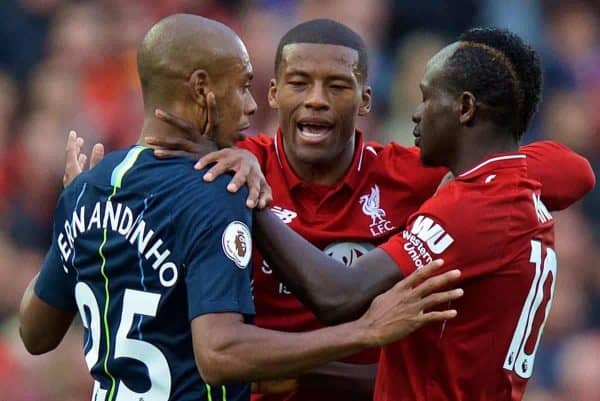 And the violation was identified after City employed computer-espionage experts to assess their scouting system, and with fears that their security had been breached, it has been suggested that it forced them to speed up deals for Fernandinho and Jesus Navas.
The Times' Matt Dickinson stated that the "scandal would appear to be the biggest incident of alleged misbehaviour by one top-flight to another in the Premier League's history."
Moreover, the confidential settlement was done without the Premier League's knowledge at the time and without Liverpool accepting liability or wrongdoing.
When approached by the Times, Liverpool "said it was unable to respond in the time available and would not comment on confidential club matters," while City declined to comment.
If the violation is proved to be accurate, their actions would have gone against the Premier League's rule, which stated both now and then that "each club shall behave towards each other club and the League with the utmost good faith."