Brendan Rodgers returns to Anfield with in-form Leicester on Saturday, but do Foxes supporters believe they can end Liverpool's long unbeaten home run?
In the weekend's standout Premier League fixture, the Reds welcome the division's third-placed side to Merseyside.
Jurgen Klopp's side won 1-0 at Sheffield United last weekend, retaining their 100 percent record for the league campaign and making it 16 league victories in a row.
Leicester sit third in the table, however, and they could provide Liverpool with their sternest test of the season yet.
Ahead of the match, we spoke to Rob Hayes from the For Fox Sake Podcast (@FFSPod) to get his thoughts on both sides' seasons and Saturday's meeting.
Leicester sit third in the Premier League – you must be delighted with their start to the season?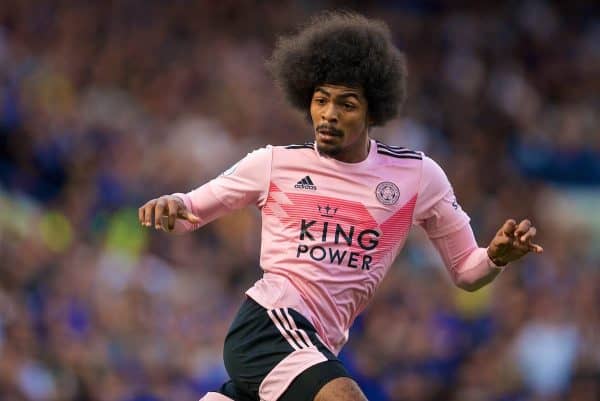 Absolutely.
I think having a full pre-season has enabled Rodgers and his coaching staff to maintain the momentum that had started to build at the end of last season.
I would imagine that I speak for most Leicester fans when I say that we are thoroughly enjoying ourselves at the moment, but not getting too carried away just yet.
What has Rodgers done to change the Foxes' fortunes so much?

Rodgers has made two major changes which have had a huge impact on the pitch.
Firstly, he has instilled the belief and capability to play purposeful possession football.
For years we have been seen as a counter-attacking team, but now we have the ability to use the ball well in dangerous areas, which has added a lot to our armoury.
Secondly, the intensity of our work off the ball has been ramped up considerably. Opposition players rarely get a second on the ball without a number of blue shirts closing them down.
Subsequently, winning the ball back higher up the pitch enables us to create more opportunities.
Which players have shone brightest so far in 2019/20?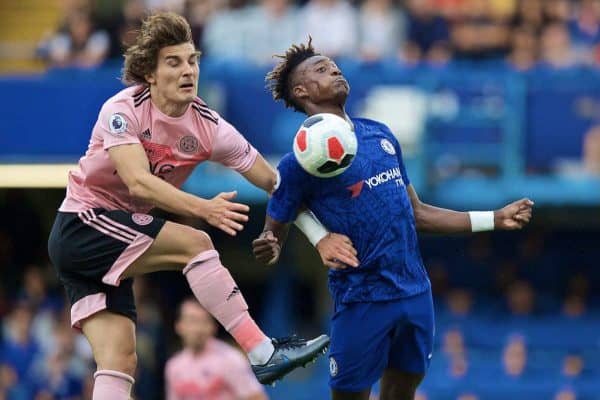 Lots of Leicester players could make this list, as I think the majority of the first-team squad are performing at a very high level right now.
In terms of standout performers, James Maddison is really growing in stature, in terms of his ability to affect the game.
His work is more purposeful than we have seen before and his confidence is infectious.
Caglar Soyuncu also deserves a mention for how well he has filled the considerable void left by Harry Maguire.
Despite his relative lack of experience in English football, he has looked confident and composed so far.
Some would argue that we have even improved since Soyuncu has replaced Maguire.
What is your realistic aim for the campaign?

Before the season started, I said that we should be aiming to knock as loudly as possible on the door of the top six.
Initially, I would have said that aim was idealistic, but on current evidence, I would say that it is certainly realistic to aim for sixth place.
How do you rate Liverpool's start to the season? Title favourites?

I would consider them joint favourites.
The start that Liverpool have made obviously puts them in a more favourable position right now, but there is still a long way to go.
I expect it to be another huge battle between Liverpool and Man City.
Who do you fear most for the Reds on Saturday?

The front three provide a huge threat with their fluidity, but I think the full-backs could pose us some problems at the weekend.
Both Andy Robertson and Trent Alexander-Arnold have so much energy and ability, so keeping them quiet will be a key task.
Where will the key battles take place?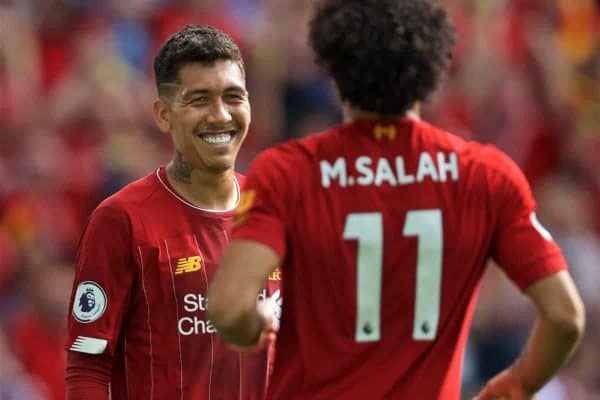 It will be interesting to see how we set up to deal with Liverpool's strike force.
Our full-back pair Ricardo Pereira and Ben Chilwell are quite adventurous and if we only place Wilfred Ndidi in front of the back four, there's a risk we could be overloaded.
Jamie Vardy vs. Virgil Van Dijk will also be a fascinating tussle.
Finally, hit us with your prediction…

Predicting football results is a very imperfect science.
My gut instinct tells me that there will be plenty of goals, but I will go against that this time and predict a 1-0 win for Leicester!