Alex Oxlade-Chamberlain made it four goals in four games on Tuesday night, but has pointed out the areas where he still needs to hit his top level.
The midfielder has played an increasingly important role over the past month, coming into the starting lineup at times and impacting off the bench.
With two strikes against Genk in Belgium, one against Arsenal—plus an assist—and now another Anfield goal in the Champions League this week, he's certainly finding end product in the final third, which has been key for the Reds.
But it's his in-game momentum, movements and tactical intuition which he feels still needs a few tweaks, as he searches for full fitness and rhythm after his long-term injury.
After speaking after the game to BT Sport, Ox confirmed he had no injury issues after taking a heavy kick, as well as explaining that he needs to find more intensity at times.
And, in a separate chat to LiverpoolFC.com, he expanded on both those points, giving a real insight into how those moments on the pitch affect him right now and how he knows he's still a little way off his peak.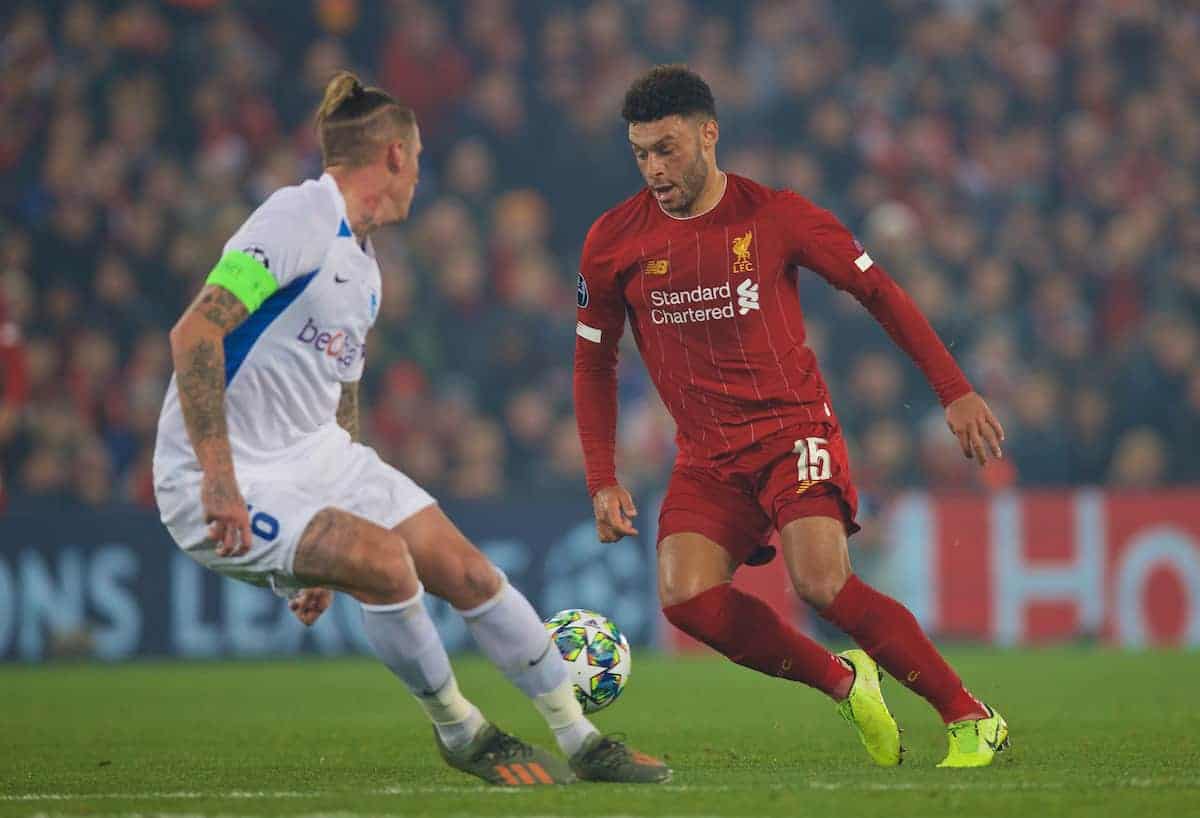 "I feel like I'm getting better," he said. "But when I took one on the ankle and went down, I was a bit disappointed because usually when I feel sharp I manage to get past him there.
"I maybe underestimated him a little bit but they're the type of moments where I feel like I've not just quite got that fully back yet. I feel like a need to be sharper in those moments to burst through and get running, change things and break lines.
"I think that's coming and I'm getting my feeling back with that. I've been trying to sort of dribble a bit more and get that side of my game back because that sort of stuff can take a bit of a while when you've been out for a while."
With that acceleration and powerful bursts between the lines being some of the hallmarks of his game, it's great for fans to hear that he's working specifically on trying to recapture that innate ability.
But on-the-ball work is only half the battle.
Liverpool, as a whole, were a little flat and lacking inspiration against Genk at Anfield, and as the No. 15 points out, that type of performance is unlikely to lead to winning a regular spot.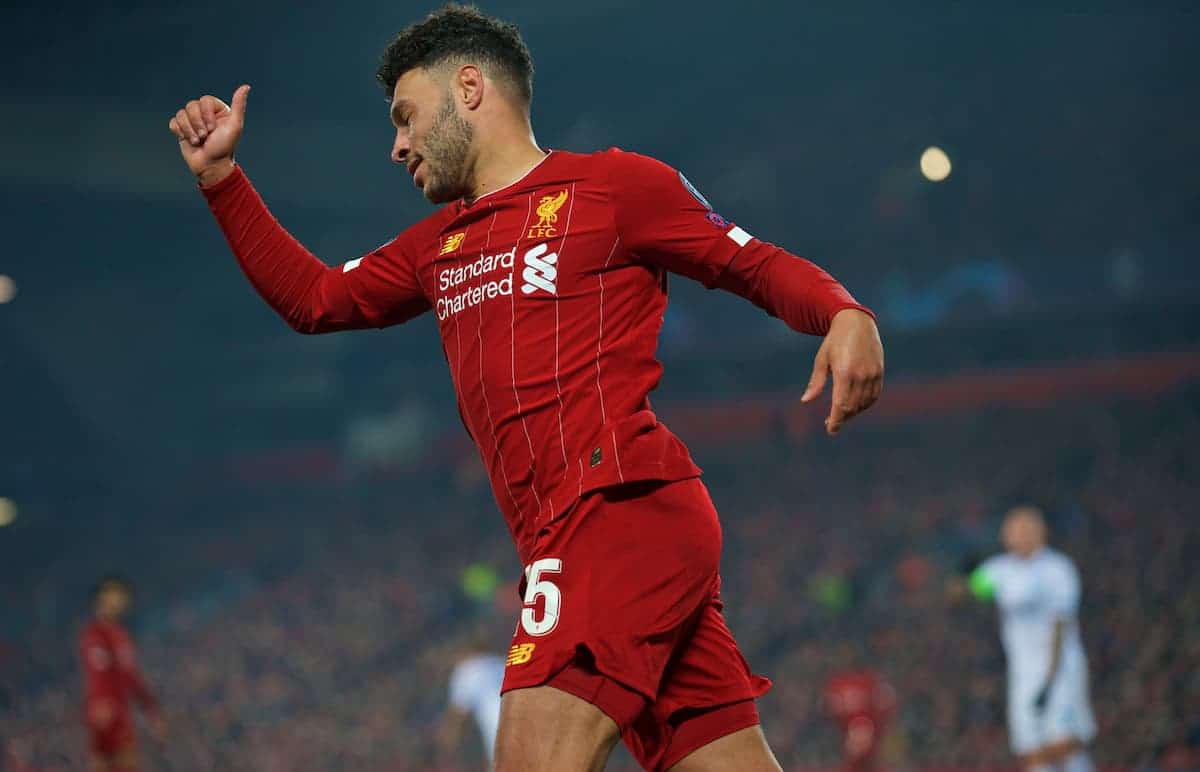 Oxlade-Chamberlain highlighted a game which can be seen as the standard-bearer for off-the-ball work in this Liverpool side, the type of performance which wins big games.
"Overall, I think there's more to come from me for sure. To get into the team you've got to be able to press in a certain way with a certain intensity.

"I take the Tottenham game, the way that Gini, Hendo and Fab did it in that game was brilliant and even the boys up front as well were second to none. So you look at that and they're the sort of standards that we set for that.

"If you're not sort of hitting those standards then you'll struggle to get a game regularly, so I've been battling to try to get that side of things back. I think I can improve on that.

"Also on my attacking as well, I think I can improve on that, but I'm confident it will come and I'll keep working as hard as I can. I'll make sure it comes.

"That's all I can do and in the meantime it's just good to be back and involved and helping the boys win and keep this team moving forward in any way I can, like everyone does. I think it's coming but I'm not there yet."
The good news for Reds fans is that, while he might still have the final part of his journey back still ahead of him, Oxlade-Chamberlain is acutely aware of the fact and working hard at it—and in the meantime, is still contributing heavily as he improves.
A big indication of just how far he has come might be seen at the weekend, with Liverpool facing Man City.
Any significant involvement for Oxlade-Chamberlain in that match will show he is one of the uppermost players in Jurgen Klopp's thoughts again, and having hurt City before his injury, it would be a great "full circle" moment if he could repeat the trick on Sunday.