Adam Lallana's involvement in the penalty shootout victory over Arsenal saw him land himself a Liverpool record which will prove difficult to surpass.
Liverpool's affinity for penalty shootouts continued in mid-week following a topsy-turvy League Cup meeting with Arsenal that went the distance, and while the Reds successfully progressed with their eighth shootout victory in the competition – the most in its history – another rather interesting statistic appeared.
While James Milner, Liverpool's most reliable spot-kick taker, ensured Liverpool got on the board early in the shootout, it was the man next in line in Lallana who safely etched his name into the club's history books.
By stepping up to face Emiliano Martínez at the Kop end, Lallana was taking part in his seventh penalty shootout for Liverpool and by successfully converting he took his total tally to six – meaning he has been involved in more penalty shootouts and converted more penalties in a shootout for Liverpool than any player in the Reds' history.
He has been involved in all but one of Liverpool's last eight penalty shootouts across all competitions since he joined the club in the summer of 2014, missing only the Reds' Super Cup win over Chelsea earlier in the season having been an unused sub.
From Lallana's six successful penalty conversions, the Reds have gone on to win three from five shootouts.
In the third round of the League Cup in 2014 against Middlesbrough he scored twice in a marathon shootout which ended in a 14-13, before the semi-final second-leg win over Stoke (6-5) in the same competition in 2016, and the latest of which came against the Gunners (5-4).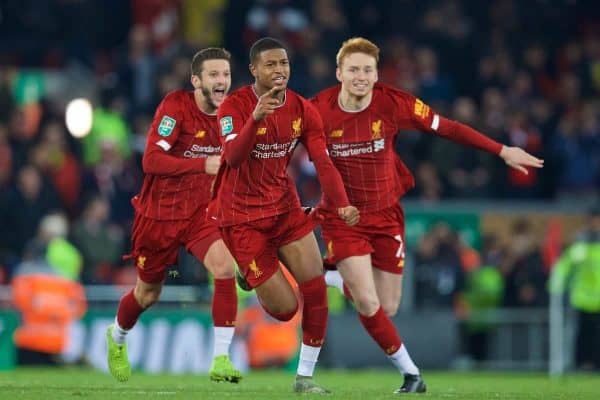 The two shootouts whereby Lallana converted but the Reds failed to secure the win was against Besiktas (4-5) in the round of 32 in Europa League in 2015 and the Community Shield defeat to Man City (4-5) earlier this year.
Lallana did, however, fail to convert on two occasions, first against Carlisle United in the third round of the League Cup in 2015 – to which Liverpool won 3-2 – and in the League Cup final against Man City in 2016 – where only Emre Can scored as Jurgen Klopp's side lost 1-3.
It's an incredible, and somewhat bizarre, feat for Liverpool's No. 20 considering the club has been involved in a total of 21 penalty shootouts across all competitions throughout their history – winning 16.
And such is the uncertainty of being involved in games which go the distance, it is a record which will prove hard to be overtaken.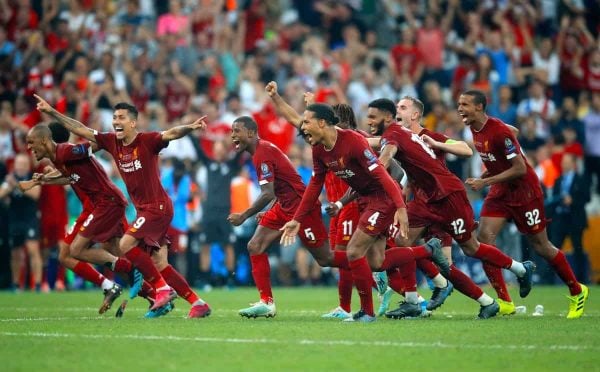 Moreover, with Liverpool sensationally coming from two goals behind on two occasions at Anfield in midweek it ensured Klopp's side took part in a penalty shootout for the third time this season, following the Community Shield and UEFA Super Cup in August.
It's the first time in the club's history that they have endured three shootouts in one season and the campaign is only three months old, meaning that tally could be added to with further League Cup, FA Cup and Champions League games on the horizon – especially if Lallana is involved.