Jurgen Klopp has warned his Liverpool side that an Aston Villa outfit "full of confidence" will be looking to derail the Reds' unbeaten start to the season.
The Reds return to Premier League action on Saturday off the back of two morale-boosting wins at Anfield, first, a comeback victory over Tottenham before a penalty shootout win over Arsenal in the League Cup.
And now Klopp's side will make the trip to the midlands for the first time since 2016, where they will look to extend their unbeaten run in the Premier League this season to 11.
While Villa currently sits in 15th position in the table heading into the weekend's fixture after notching just three wins to date, Klopp is under no illusions that Dean Smith's will want to throw a spanner into the Reds' impressive start to the 2019/20 season.
The newly-promoted side has picked up seven points from their last four games and as such head into Saturday's meeting with renewed confidence after a slow start to their return to the topflight.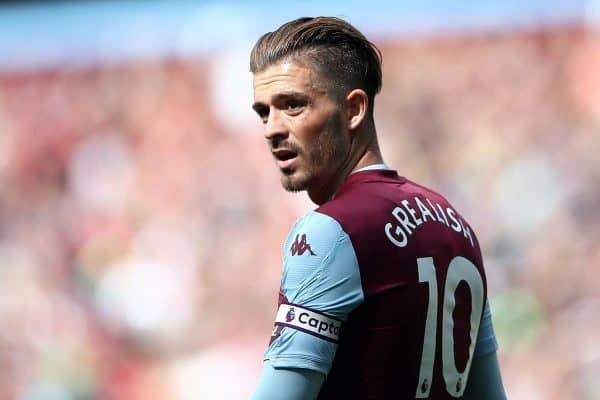 And while Liverpool have established a "much better" base in the Premier League than Klopp had expected at this stage of the season, he is well aware of the challenge which lays ahead for his side at Villa Park.
"There's a long way to go [in the season], a lot of problems to sort and a lot of yards and miles to run and it's the base we have created is much better than we could have expected, points-wise," he told reporters.
"But the only thing we are thinking about is Aston Villa and how we can deal with that challenge.
"It's a tough one. Aston Villa are obviously a very very good team, their start was a bit unlucky and they've performed very much from the beginning but didn't get the results.
"And now they are getting the results and now they are, through the quality they have, full of confidence as well.
"They will 100 percent want to be one reason that our start will not be even better than it is so far – so we have to be ready for that."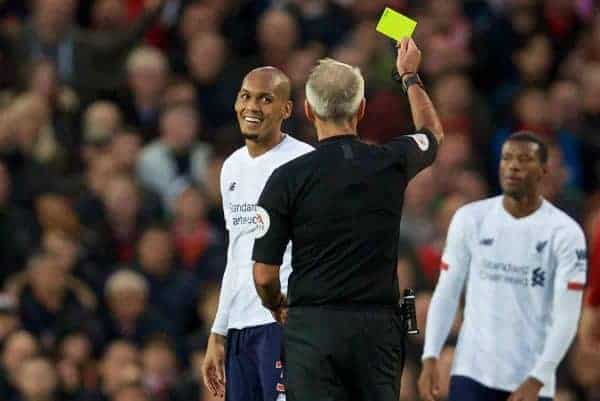 And while the manager was conscious of focusing solely on the game itself, he was also aware of the yellow card tightrope Fabinho finds himself with which could see him miss Man City's visit should he pick up a caution against Smith's men.
Klopp conceded Fabinho wouldn't be able to avoid challenges and as of yet had "not made a final decision" over Liverpool's No. 3 being omitted from his lineup.
"I know it, of course. But what we do with that we will see," Klopp added.
"No challenges at all," he joked when asked how he would instruct Fabinho to play. "But that's not possible against Aston Villa – especially in that position.
"It's information we have to deal with and maybe he has to deal with it on the pitch or I have to deal with it in the lineup – but I have not made a final decision yet."
The boss also spoke about Liverpool's congested schedule, Trent Alexander-Arnold hitting 100 appearances for the club and offered a small injury update on Joel Matip and Naby Keita.