Everton may be strong underdogs against Liverpool on Wednesday night, but can they secure a first Anfield win since 1999?
The Reds and the Blues meet for the 234th time, in a crucial Premier League clash for both sides.
Liverpool edged past Brighton on Saturday afternoon to continue their incredible run of results, while Everton tasted late heartbreak at Leicester.
The form guide points towards a home win, but as cliched as it may sound, the form guide can go out of the window in derbies.
With the match almost upon us, we spoke to Matt Jones (@MattJFootball), host of The Blue Room podcast, to get his thoughts on Liverpool's title push, Marco Silva's struggles and more.
Everton are 17th in the Premier League – how bad has the season been to date?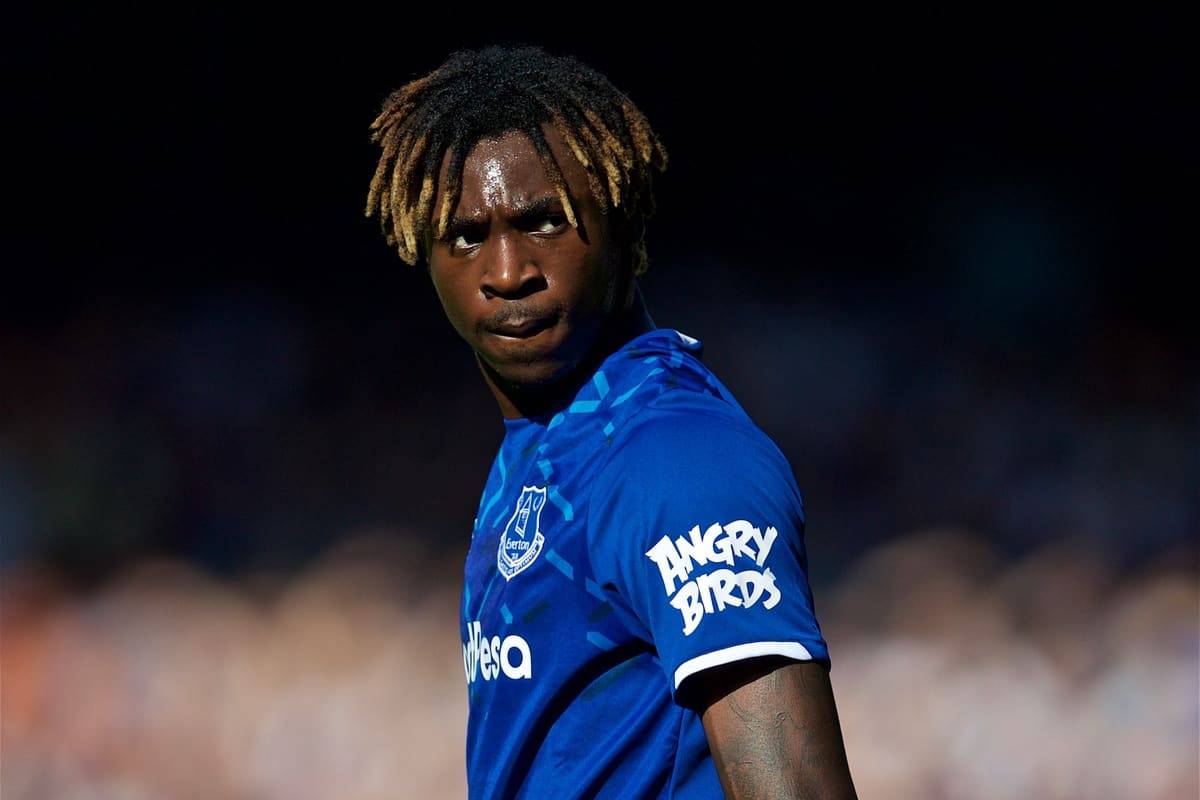 It's been grim.
We approached this season with cautious optimism, given the end of the previous term and some of the summer signings, but it has felt like everything that could have gone wrong has gone wrong.
All three midfielders signed in the summer are injured, the big-money striker signing hasn't settled and there is a bleak mood around the place.
Given the games coming up, it is difficult to see that changing any time soon.
Is Marco Silva's time up, or can he turn it around?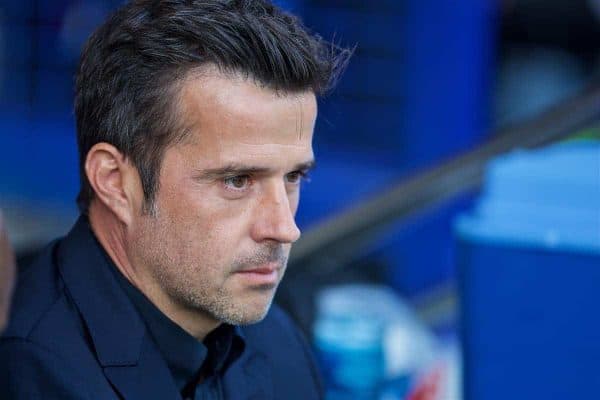 It's up.
There's a sense of inevitability about a decision being made on Thursday morning.
At the moment, he is a bit like a nightwatchman in cricket – there to face some yorkers and bouncers at the end of an arduous day and protect the new man coming in.
As much as he has got tons wrong, I feel sorry for him that he is in this position.
He has never bought out of the job like the likes of Sam Allardyce and Ronald Koeman did before him – he should have been put out of his misery before this run of games and is going get pelters on Wednesday night.
Which players have stood out most for the Blues this season?

Yerry Mina has been good, but has tailed off in the last two games.
Richarlison has started to find some form after a slow start, too.
In the main, though, it is slim pickings.
Any who have been particularly poor?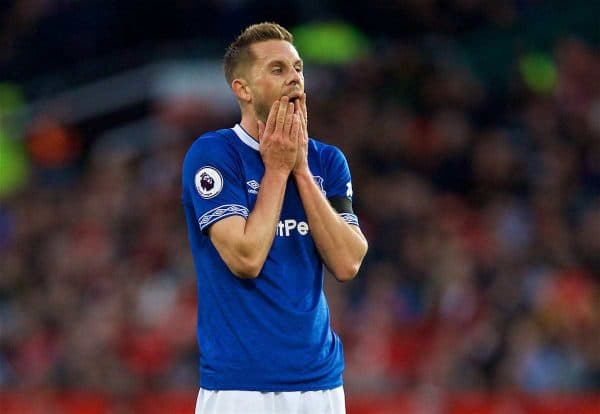 It's difficult to say anyone has been truly atrocious, just a lot of really average campaigns.
Gylfi Sigurdsson has probably been the most disappointing, though.
He ambles anonymously through matches when he is not shooting from distance or taking set-pieces.
How do you rate Liverpool's start to the season? Strong title favourites?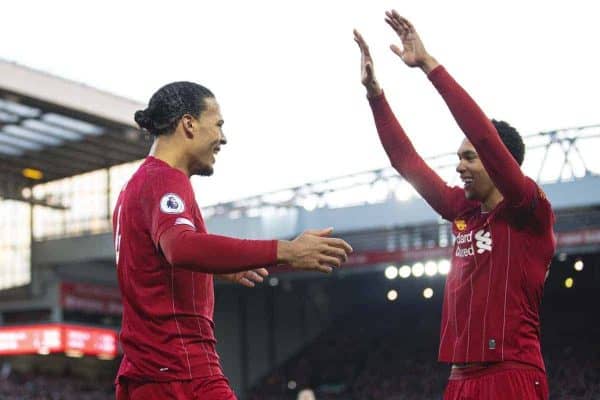 Absolutely.
A juggernaut in a division jam-packed with fodder. They will stroll to the title.
Who do you fear most for the Reds on Wednesday?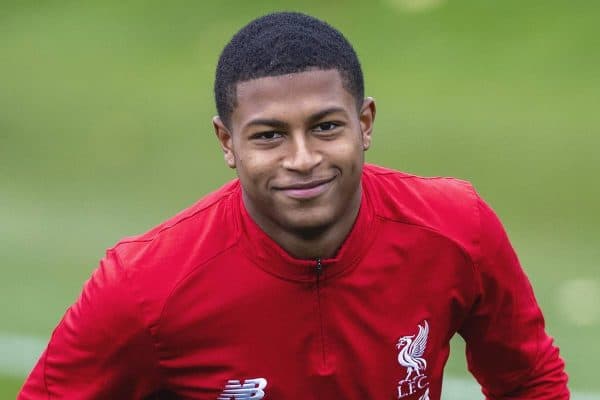 Anyone who hasn't netted for you yet, or for a while – Everton are the division's longstanding slump-busters!
Rhian Brewster hasn't scored in the Premier League yet has he? So probably him.
Where will the key battles take place?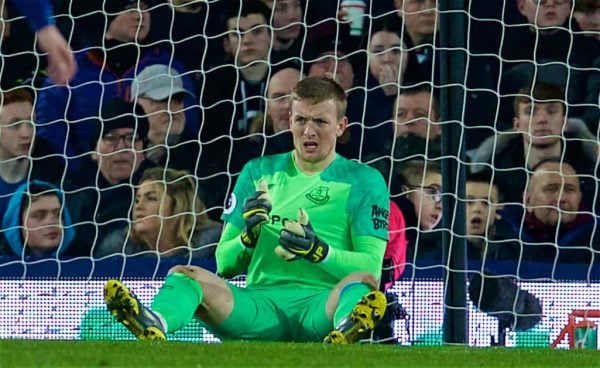 Jordan Pickford against the Liverpool forwards will be key.
It is going to be a busy night for him and a big test of his mentality after what happened at the end of this match a year ago.
He has been hit-and-miss so far this season, but will clearly have to shine if Everton are to avoid a hammering.
What is your best and worst derby memory of all time?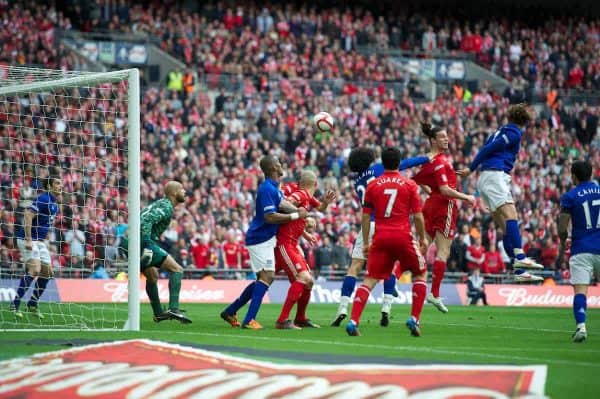 Best – Andy Johnson and the 3-0. The only time in my lifetime when Everton have properly rubbed it in against Liverpool.
Worst – A plethora of options here of course, but the last time a loss properly stung in this fixture was Andy Carroll at Wembley.
After that, I knew David Moyes would never win a trophy as Everton boss.
Finally, hit us with your prediction…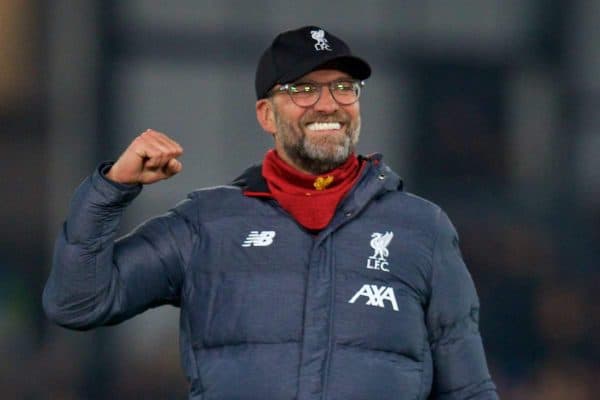 Liverpool 2-1 Everton.
Brewster's late shot to deflect off three Everton defenders, Mike Dean, both posts and Pickford's back before trickling over the line.
You honestly wouldn't be surprised, would you?