Andy Robertson has reiterated his desire to see out his career at Liverpool as he shed a light on the significance of the club's title celebrations.
For some time the Reds being crowned Premier League champions was a case of when, not if and while the wait was longer than anyone had anticipated it all came to close on Thursday night.
After the Reds had moved within two points following the 4-0 drubbing of Crystal Palace all eyes were on Man City, who needed to beat Chelsea to force Jurgen Klopp's side to win it in their backyard.
And while it would "not have been a surprise" for City to emerge as victors, Robertson, his teammates and club staff could not pass up the opportunity to be together to watch on – as worst-case scenario it would simply be "a team bonding barbecue."
It was a lot more than that, however, as City did drop points to see Liverpool crowned champions after just 31 games, and it was a night to cherish for Robertson and Co.
"It was a personal night," Robertson explained.
"In Madrid, we had all our families there but there were also corporate people there and it was one big party, more of a socialising party. Last night was probably more emotional. You got to have more one-to-one chats, group chats and reflect on the season.
"It was really personal last night. Only the people who have been in Melwood every day for the last 12 months were there. That is what made it so special.
"It went long into the night and rightly so. We deserve it and we have put so much work into it.
"We wanted to be together. We have had a long season and been through so much together and not celebrating with the lads would have been the wrong thing to do. We absolutely made the right call and luckily it went for us."
After pouring blood, sweat and tears into not only this season but the ones which set the foundations for the title triumph, there was a lot of emotion in the air and yet the desire for more was simmering below the surface.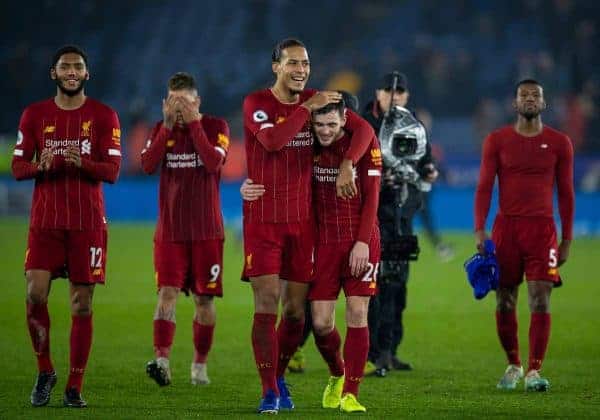 "The gaffer does speeches every day but last night there was no need," he continued.
"There was enough emotion in the room that there was probably no need for him to speak. You see his emotion in some of the interviews that he's done. A lot of us were like that.
"There were no need for big speeches, it was lads just trying to drink it in and enjoy the moment because we have done something that people at this club haven't done before.
"We've got a Premier League trophy in the trophy cabinet for Liverpool now. That's all we wanted at the start of the season and to achieve that is so special. It's something we will never forget.
"Hopefully, there is a couple more before this squad has to retire. That's the aim. We want to win more trophies and hopefully, we can start on that next season."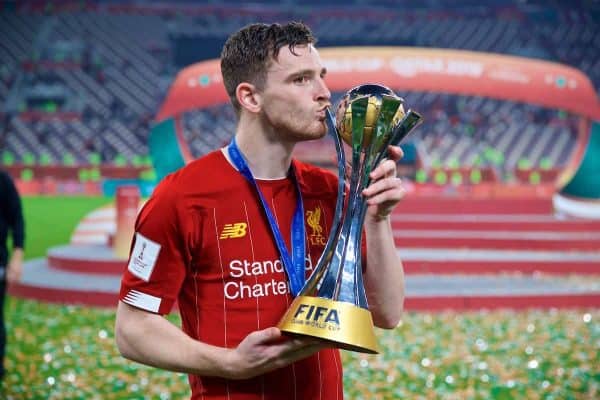 But Robertson's sights do not only lie with finishing this campaign and defending the title the next, but also years down the line as he sees himself going nowhere and like he says, "Why would any of us want to leave?"
"That's my plan. Whether I am good enough at 33 or 34 to continue to do that, we will wait and see," the left-back who arrived in 2017 said.
"I don't want to go anywhere. This club has been so special to me in a short space of time. My family love it, I love it and I don't want to go anywhere else.
"There is no better team in the world just now than Liverpool. Why would any of us want to leave?"