Tickets to Anfield are much sought after but hard to get when demand far exceeds supply, but what do we know of the situation ahead of the 2022/23 season?
Another season is fast approaching and Jurgen Klopp's Reds are to provide plenty of entertainment and moments to celebrate, with more than one piece of silverware on the wishlist.
And while the club are in the process of adding a further 7,000 seats with the expansion of the Anfield Road end, it is not to come in time for the 2022/23 campaign.
Nevertheless, Anfield is primed for another season in front of a full-capacity crowd and that makes for slight tweaks to how the club have addressed the ticket situation.
Here's what you need to know.
Ticket prices
The club have confirmed that season ticket prices remained frozen for the seventh consecutive year, while single match ticket prices are not expected to change.
The highest price for an adult remains £59 (Main Stand) and the lowest £37 (Kop), the exception to that is if one qualifies as a local ticket holder, who can access a ticket for £9.
The maximum for an over 65 ticket is £44, while for a young adult it is £29.50 – both for seats in the Main Stand.
Members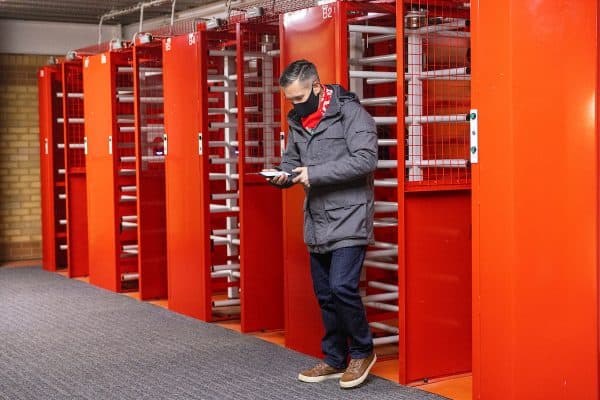 Liverpool are not short on members within the fan base and for those without a season ticket, this is your access card to all competitions – but there is never a guarantee you'll land a ticket.
All members must register interest for two sale periods (July and November)
July period (games up until December 31); November period (remaining home games)
Guaranteed tickets for members with at least 13 credits from 2018/19 or 2019/20
Members with 12 or less credits must enter ballot for each match selected
It is important to note that one membership buys only one ticket per game.
Members can register their interest for league tickets for the first half of the season HERE from Monday, July 4 at 10am (BST) to Thursday, July 7 at 7.30am.
Tickets for cup competitions are advertised on a game-by-game basis but credits from 2019/20 will be used to have first access before any other sale.
If you're starting afresh, be sure to keep an eye out on the ticket page on Liverpool's website for sale times, any late availability or sales without the need for credits – you have to be persistent!
You can sign up for an official Liverpool FC club membership here.
Auto-cup scheme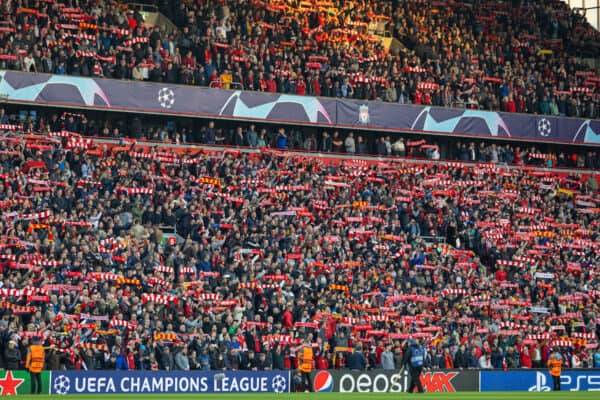 The scheme for season ticket holders and members is for all cup campaigns – Champions League, FA Cup and League Cup.
Once approved, you will remain in the scheme for the duration of Liverpool's time in each competition, your payments are automatically taken and your assigned Anfield seat remains the same.
Eligibility for the auto-cup scheme for 2022/23 is based on home credits from 2019/20, and you will need the following ticket history:
Season ticket holders and members can enrol in one, two or all three competitions if they are eligible, but there is no guarantee you will be successful due to demand.
Anfield Road End Extension
The work to increase the capacity of Anfield to 61,015 is ongoing and on schedule to be ready for the 2023/24 season, but, importantly, it is not to disrupt this coming campaign.
Like the Main Stand before it, the structure is being built behind the existing Anfield Road end before it joins the existing stand after the truss is in place and the roof removed.
Both of these significant developments could come before the end of the year, but the latter may instead take place at the conclusion of the campaign.
It will be one to keep an eye on each time you visit Anfield this season that's for sure!