Jurgen Klopp says that he is not living in a "dreamland" and does not foresee any further January additions, with the manager ready to "use the boys I have."
Cody Gakpo bolstered the forward line this month and with increasing injury concerns in attack, it was certainly needed.
But that does not address the needs in midfield which seem to grow with every game that passes. However, reinforcement is unlikely to arrive this month with "the transfer market, at the moment, not the solution."
"I don't think so. The situation is like it is," Klopp told reporters of any possible further January signings.
"We have to talk about it because you ask me about it but, in the end, my job is to use the boys I have – that's it.
"I like the teams we line up (with), but when we start changing you realise up front we don't have three, four, five options and if we have options, they get pretty young immediately.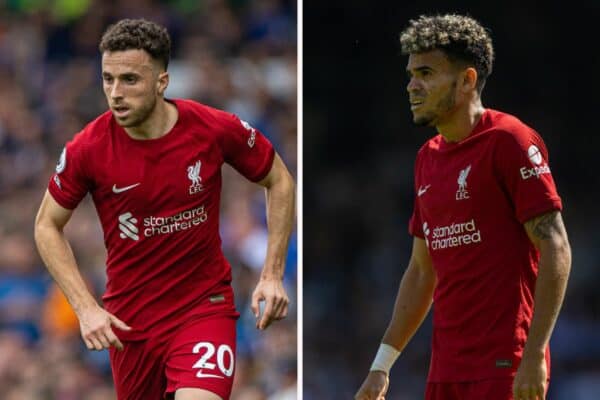 "That's fine but it's the situation and you cannot solve all the problems in the transfer window.
"I know in a dreamland, you just buy players and bring them in but I don't see that coming.
"We cannot sort the problems like other teams are doing, and I know it creates headlines, but we do it our way, we really squeeze everything out."
When pressed on Liverpool's limitations, Klopp was not eager to entertain the reasons that have long been present for the club since he arrived, instead stressing solutions cannot always be solved with transfers.
"I have to tell you again the money story? What could be the reason we have the money like crazy but don't buy the players even when they are available?" Klopp said.
"We have a problem, in the moment, four of our offensive players are injured. If we buy another one, then they come back, and we have seven strikers, we couldn't even put them all on the Champions League list.
"It's just not that easy, you cannot sort the problems, especially injuries, in the transfer window.
"Injuries are a big shadow for all of us because you cannot sort it in the transfer window, sometimes you have to but usually we just have to get through until the boys get back.
"The transfer market, for us, in this moment, is not the solution.
"But if somebody tells me 'yes, there it is' then we will do it, but for this specific situation, I don't think it will happen."