Another night under the Anfield lights promises endless possibilities and Jurgen Klopp knows the starting point is to be "totally together," as was the case against Everton.
A flag day on the Kop was organised for the 242nd Merseyside derby last week, ensuring Klopp's men were greeted by a sea of red and the noise to match.
The night ended with a victorious Liverpool and it was another example of the role fans play, unconditional support irrespective of the results and performances that came before.
With Real Madrid now the visitors and to post a stern test in the Champions League, Klopp knows the "same" togetherness is needed to push for another positive result.
"If anyone ever asks me for a reference point for Anfield and what makes it so special, what happened here last Monday night will be high on my list," Klopp wrote in his programme notes.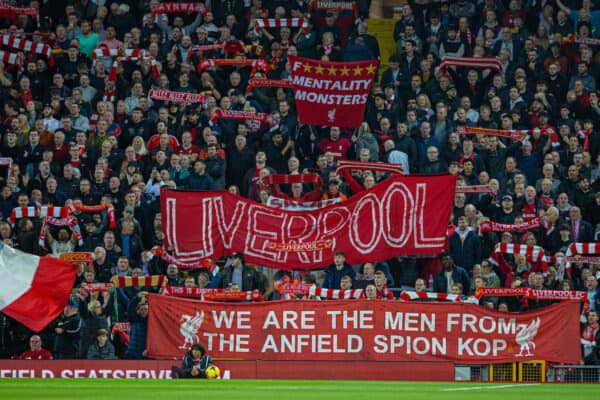 "Not because it was the most decisive result, an outcome that takes us close to success or even the best atmosphere we have ever experienced – but because it showed everything that this club is about. We will need the same tonight.
"By the end of the Merseyside derby, it would have been easy to forget how we arrived into it. To get any kind of positive result we had to be totally together, on and off the pitch.
"This is exactly what happened. No negativity because of previous results, just our very best face.
"I have said repeatedly that how we emerge from a difficult period will be determined by how we act during it and this was the best example of how we can come through it together."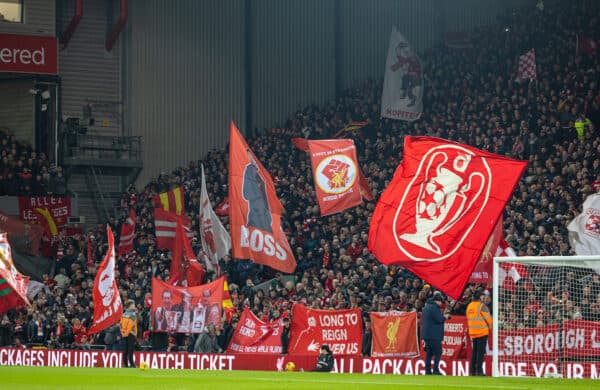 The manager added: "The name 'Liverpool' means something in Europe and the standard that has been set over the years is one that we must continue to live up to.
"Of course, I would love nothing more than if we had a couple more trophies to our name than we have, but the journeys we have been on help us as much as any silverware we have won.
"The experiences that have brought us together, the difficult moments that we have been through, the special times we have shared and everything about being a team and a club headed in the same direction has made us what we are.
"We should never lose sight of that, even in our lowest points."
Into these, Reds!