Under Roy Hodgson, Liverpool endured their worst league campaign of the last 60 years. Now, Glen Johnson has explained why the players found it "hard to adapt" to the manager.
Hodgson was only in charge at Anfield for six months in 2010, but during that time, he isolated himself from supporters and set Liverpool on their way to finishing eighth in the Premier League, their joint-lowest position since 1963.
There were several factors affecting the team's performances on the pitch but there were problems off it too, with Hodgson undermining Liverpool supporters' protests against Tom Hicks and George Gillett's ownership.
Johnson played 200 times for Liverpool from 2009 to 2015, including 18 appearances during Hodgson's tenure, and suggested that the manager's failure to change his methods was key to his downfall.
Speaking via AceOdds, Johnson said: "When Roy came to Liverpool, we had a lot of top, top players and I think Roy's philosophy was what worked with him.
"With no disrespect to Fulham and Palace, you're working with a different style of players and players with different talent.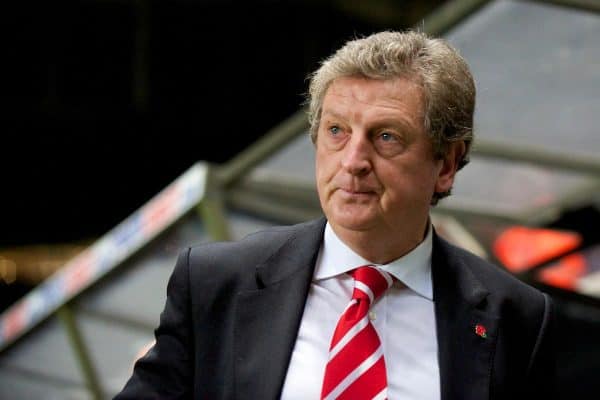 "So I think you try to use the same way of getting those guys to improve, with all of a sudden some of the best players in the world, and it just didn't work."
The former England international also touched on Liverpool's underwhelming transfer dealings.
"It's also the club were in a difficult situation with ownership, and we sold arguably two of our best players and never replaced them, or replaced them with players that weren't good enough," added Johnson.
"So all of a sudden, the team and the club quickly declined.
"And that's what happens if top teams sell their best players and don't replace them. You're up against it.
"Then, like I say, I think the way Roy wanted us to play, the players were too good to do that and the players found it hard to adapt."

Despite a disappointing stint as Liverpool manager, Hodgson subsequently went on to manage England before being sacked after his side were knocked out of EURO 2016 by Iceland.
The Englishman, who is now 75 years old, is amazingly back in the Premier League again, rejoining Crystal Palace in March.
Having overseen an upturn in results at Selhurst Park, he will remain manager until the end of the season, when a decision will be made on the club's future.