Steven Gerrard's name has again been thrown into the ring for a vacant manager position, this time for a newly relegated side needing stability.
The former Liverpool captain has been without a management job since his departure from Aston Villa last October, but he has not been short of links to vacancies.
While we have seen Gerrard return to a media role since being relieved of his duties at Villa Park, he has still been linked to jobs in Turkey and to international roles.
Now, the Telegraph have named him as one of three managers under consideration by Leeds after Sam Allardyce walked away after four games in charge and a failed safety bid.
Gerrard, Scott Parker and Carlos Corberan, former assistant to Marcelo Bielsa, are all named as candidates, with Leeds eager to "appoint a new head coach in the next couple of weeks."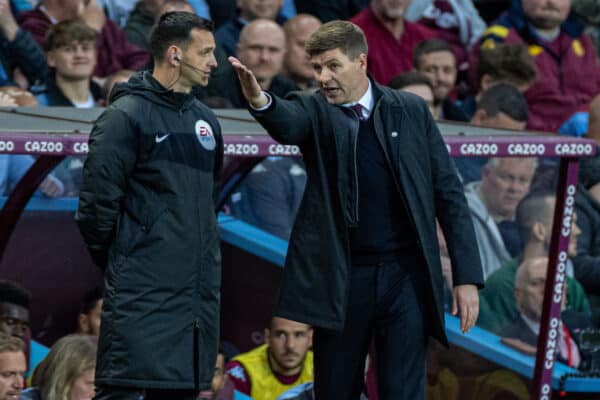 There is a need for stability at Elland Road following their relegation after three seasons in the top flight, as they currently have no manager or director of football.
The uncertainty surrounding a possible change in ownership will only murk the waters for any manager considering the role, with a decision over an immediate buy-out still to be made by minority stakeholders 49ers Enterprises.
The Telegraph state that Gerrard is "understood to be interested" in the position despite the obvious uncertainty at Elland Road, with his name to be reviewed by the chief executive.
Many hold a belief that Gerrard needs to drop down the leagues if and when he returns to management but there would be no shortage of expectation on his shoulders at Leeds.
They face a summer of change following their relegation but a fight back to the Premier League will be expected without delay, a big task for what would be Gerrard's third role in senior management.