Chris Shankly-Carline spoke to This Is Anfield about life as Bill Shankly's grandson and his venture as Director of The Shankly Hotel in Liverpool.
Bill Shankly died in 1981 but remains perhaps the greatest Liverpool legend of them all.
Using his grandfather's legacy, Chris Shankly-Carline has helped to build The Shankly Hotel into a well-known destination for Liverpool supporters to stay and remember the great former manager.

Chris, firstly for those who don't know much about The Shankly Hotel, give us some info about where you're at after eight years of being open…
It has been a bit of a rollercoaster really. I had the idea for the hotel for many years.
As a massive Red who goes home and away, I always knew the level of interest in my grandad and was aware of the huge footfall Liverpool generated each week on the back of the football club.
When my grandmother Nessie passed away in 2003, we discovered she had kept absolutely everything that belonged to my grandad.
It meant we had this absolutely unbelievable set of memorabilia that literally made the hairs on the back of your neck stand up.

From medals to scouting notebooks; handwritten tactics to training schedules; personal items such as his old electric razor that still had hair in to even a telegram from The Beatles themselves, it really was something to behold.
At that point, I was very firmly of the opinion that these items needed to be put on display for people to see.
With the point I made earlier about footfall into the city for the club, a hotel themed around my grandad and his legacy seemed a great idea.
As a family, our primary goal was simply to uphold his legacy, to give people a place to come where they could relive his story and achievements for many generations to come.
Initially, we were happy with the partnership and the hotel was doing what we wanted in the image we wanted.
But, over time, the partner started to drive their own side of the brand over the Shankly side and began to operate in a way that that didn't fit with the name and brand.
So, at this point I made a decision to take the hotel independent.
During that process, the partner was forcibly removed from the business meaning it represented an opportunity to put the hotel back on course and put the 'Shankly back into the Shankly.'
This includes nights such as the Jurgen Klopp one we have just had, in addition to the nights we have had with Jamie Carragher, Kevin Keegan and others.
A lot of the Shankly memorabilia is now back in situ and I am personally striving each day to ensure we deliver a hotel befitting of the name.

And your involvement as Bill's grandson, what are your plans and aims for the Shankly now?

My grandad was about people, and hospitality is about people. The stories of how fans were greeted with warmth and hospitality when they knocked at my nan and grandad's home are legendary.
Moving the brand back towards this is the absolute goal, while building a robust corporate social responsibility programme as part of it.
This has to be at the heart of what we do. My grandad was a staunch socialist and man of the people, and my own politics are very much the same.

When I talk about the things I am most proud of in my life, I always refer to things I achieved in my 12 years working in the public sector over anything I have achieved in the private sector.
As we look to relaunch, this will be at the heart of what we do. Bluntly put, I want to share the rewards of the business with as many as we can, especially those most in need.

The recent headline events have been the Kevin Keegan and Klopp nights, tell us about those…

They were fantastic nights. Events with players and legends are a key part of what we are about at Shankly for obvious reasons.
Keegan has always stayed firm friends with the family and is an absolute gentlemen. He always has said he will do anything for the Shankly family.
We had him on with Ian Callaghan, David Fairclough and Sammy Lee, and they were all fantastic; absolute legends. They have time for absolutely everyone.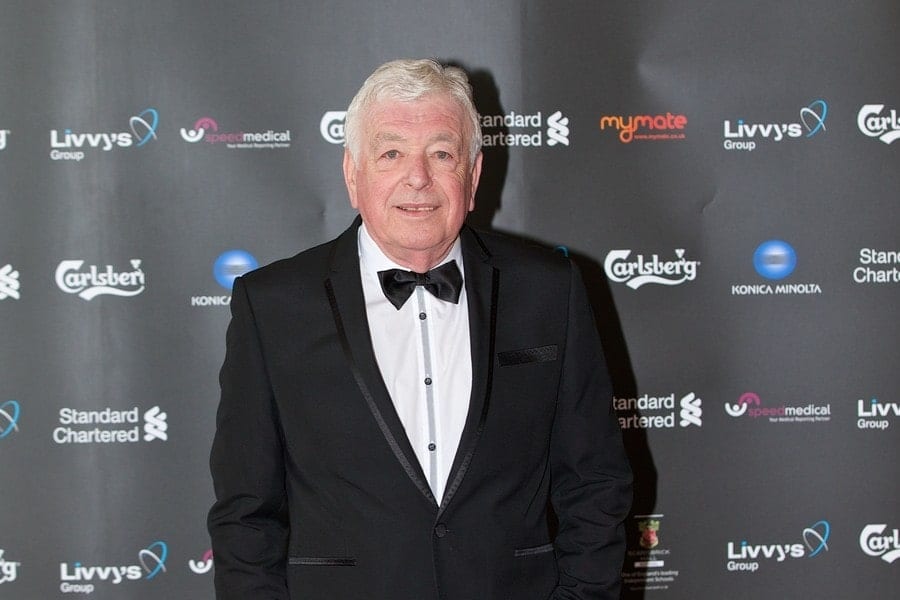 These events are not only a joy to deliver but seeing the hotel packed out for them is what really motivates us.
Seeing people's reaction to seeing these legends, hearing their stories and enjoying themselves is what it is all about.
The feedback we get is phenomenal and it makes it all worth it.

Klopp in particular seemed like an incredible event. How was he behind the scenes, with you?

When he came to the club, I had heard he was really interested in my grandad and the history so we invited him in back then.
He accepted and spent a good few hours with me here at the hotel, being shown around all the memorabilia and then having a bite to eat.
He was a pleasure to spend time with, exactly as he comes across in public and when we saw him a few days later at Huddersfield in a pre-season game, he was straight over to us all and remembered all our names.
That really struck me as it showed how genuine he was.
Even back then he was being compared to my grandad, so fast forward all these years; he has now had the success to back that up.

During the interval I got to spend about 25 minutes with him on my own, just chatting about football the way you would with your mate at the pub, and for me that was an experience that will live with me forever.
His persona is, as I say, exactly as he is seen publicly.
When he arrives, you get the full Klopp hug with a massive smile and you get a genuine warmth from him that absolutely qualifies the comparisons between him and my grandad.
He said on stage: "If in years to come my grandkids asked the current LFC manager to do an event for them, I would hope they would say yes."
I think that sums the man up, he is just a people person.

Any funny or interesting stories you can tell us about meeting Jurgen?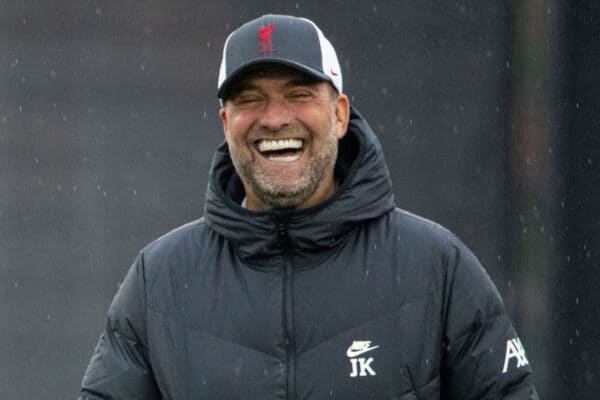 A few to be fair! I think his reaction to me telling him my story about breaking down uncontrollably, sobbing with joy when we won the league, was one I enjoyed.
He then told me he did the exact same thing off camera when he was being interviewed in the immediate aftermath of it being confirmed.
It shows you how much it means to him – as much as it means to us.

Any upcoming events fans should know about? There have been LFC quiz nights as well which have been great.

We have just confirmed Lucas Leiva and Dirk Kuyt in October and November, and we are absolutely delighted to be running the LFC-themed quiz with LFQ.
We have run around half a dozen so far at the hotel and the numbers are growing each time. It's a must for any fan, and it is really interactive in nature so fans have a great time.
Our next one is ahead of the Aston Villa game, on September 2. The game is the day after.

Finally, if you could have an event with three people from Liverpool's past, who would you choose and why?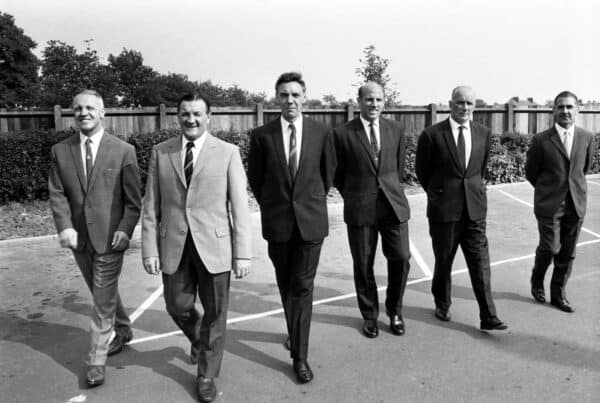 Clearly my grandad would be there. Then I think I'd love to have Bob Paisley in there and probably Ronnie Moran.
The reason is, I think that it would be fascinating to hear them all talk retrospectively about creating the bootroom culture that was the blueprint for turning Liverpool into one of the greatest teams and clubs in the world.
It is funny because I really feel that is what Jurgen is doing just as my grandad did in 1959.
Pep Ljinders etc, you can see possibly stepping up just as Bob did in 59, meaning a consistency of methods and culture at the club.
---

More info on the Shankly Experience can be found on Instagram account @shanklyexperience or you can email Chris at [email protected]