The three newly-promoted teams will be among those fancied for the drop in 2023/24, but can Luton silence the doubters in their first-ever season in the Premier League?
After nearly three months, supporters up and down the country and all over the world can taste the return of Premier League action.
Liverpool begin their account with a trip to Chelsea on Sunday afternoon, but at the opposite end, a trio of clubs will be looking to impress after going up from the Championship.
Here's the lowdown on Burnley, Luton and Sheffield United.
Burnley – Can Kompany consolidate their place?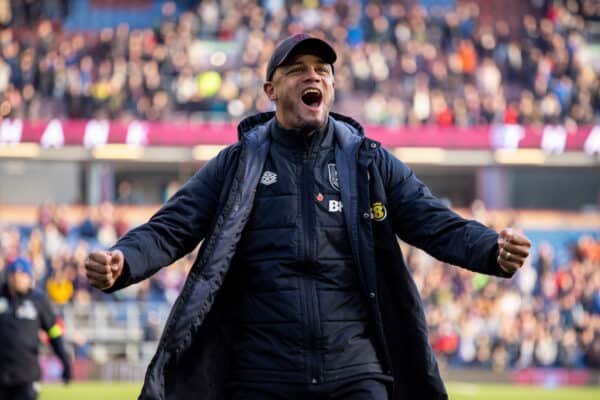 Last season: 1st (Championship)
TIA predicted finish: 14th
---
The view from Burnley
No Nay Never Podcast (@NoNayNever)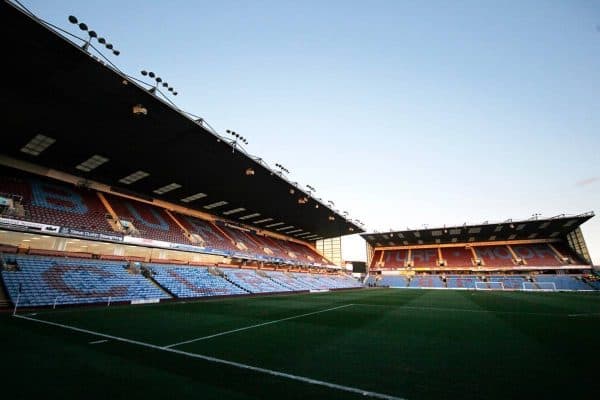 Last season was… unbelievable! With so many departures of players we knew and loved, and so many arrivals of players we knew nothing about, nobody knew how the season was going to go.
We were all preparing for not achieving an immediate return to the Premier League and having to give Kompany time to make this new squad gel and work.
Running away with the title, getting promoted with seven games to spare, hitting 100 points and doing it all in style just made it a season that will go down in the club's history.
Oh, and clinching the title at the home of your fiercest rivals is the sweetest feeling.
This season will be… equally unpredictable! Cup defeats to United and City last season showed how much work Kompany still had to do to get us to a level where we would be able to hold our own in the Premier League.
We've added more bodies to the squad so will see how they cope with the top flight.
Again, I think the general realistic view is that we have enough to stay up and maybe have the potential to do quite well in a similar way to Brentford and Brighton over the last couple of years.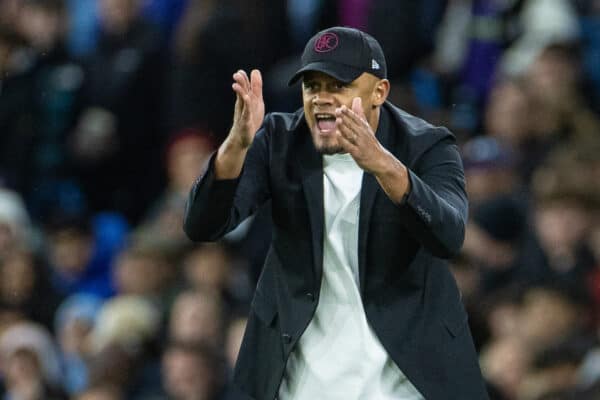 Our key player is… probably still Josh Cullen.
For as much as we have exciting attacking options in Benson, Zaroury and new signing Amdouni, a key part of our success last season was the way our midfield controlled possession and linked our build-up play from defence to attack.
Cullen was our midfield general and was rightly crowned Players' and Supporters' Player of the Year.
We'll finish… somewhere between 11th and 15th.
I think Kompany knows this league well enough to know where you take the points and where you accept that you are maybe not at the same level as your opponent.
He'll have game plans that he won't want his squad to deviate from, but there is still only a smattering of top-flight experience in the team, so it makes it just as hard to predict accurately how this season is going to pan out as it was to predict 12 months ago.
Liverpool will finish… in the top four. Last year was that moment in any great team where the wheels start to come off and you know you need to let some players go and refresh the squad.
Klopp will have learned some hard lessons last season and looks like he's fine-tuning and streamlining his team to put things right this year.
With Chelsea and Spurs starting afresh with new managers, United investing heavily in the hope of eliminating their self-inflicted calamities and City still the ones to beat, I think Liverpool will go about their business with a lot more consistency this season and be in the title race again.
Sheffield United – can all systems keep firing in top flight?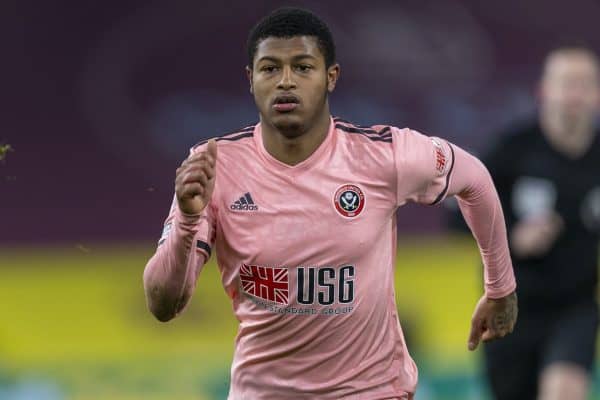 Last season: 2nd (Championship)
TIA predicted finish: 19th
---
The view from Sheffield United
Hal Stewart (@HalTheBlade)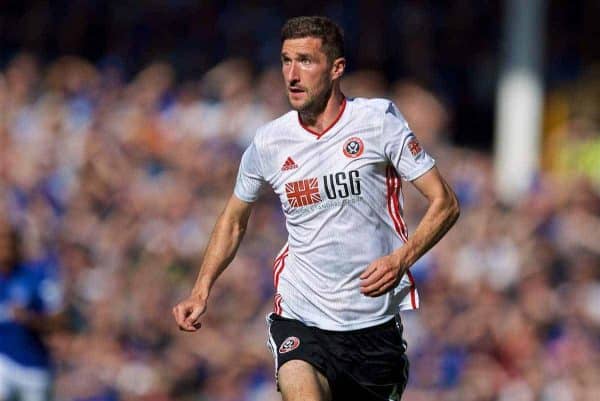 Last season was… fraught with adversity, but somehow we did it!
I have never known injuries like it, not to mention a takeover that loomed large but never materialised and an outstanding Burnley side that never seemed to let up…except against us at the Lane
This season will be… an adventure. We're not just there to make up the numbers, but we recognise it will be tough, especially as we've lost our key creative spark in Iliman Ndiaye.
Our key player is… hard to pinpoint – we have vital cogs in all departments. We're a team, so the system only works if everyone is pulling in the same direction.
If I was pushed I'd say our defender Anel Ahmedhodzic has the highest ceiling, in terms of where his career could go.
We'll finish… 17th. I don't like doing predictions, but I asked my 8-year-old nephew this question this morning and that was his answer. Good enough for me.
Liverpool will finish… in the top six. I don't know really, I don't keep track of any other sides.
Maybe you'll win the league?
Luton – will the Hatters defy the odds?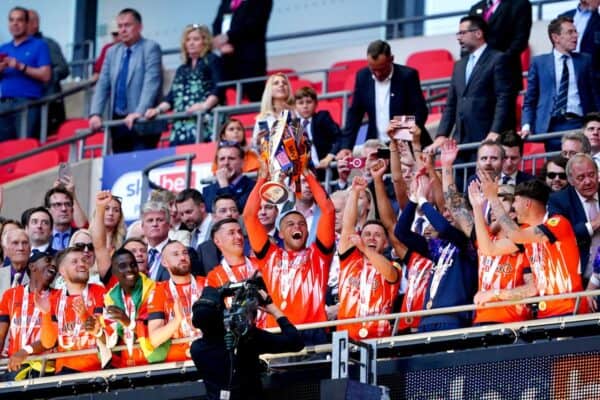 Last season: 3rd (play-off winners)
TIA predicted finish: 20th
---
The view from Luton
We Are Luton Town (@wearelutontown)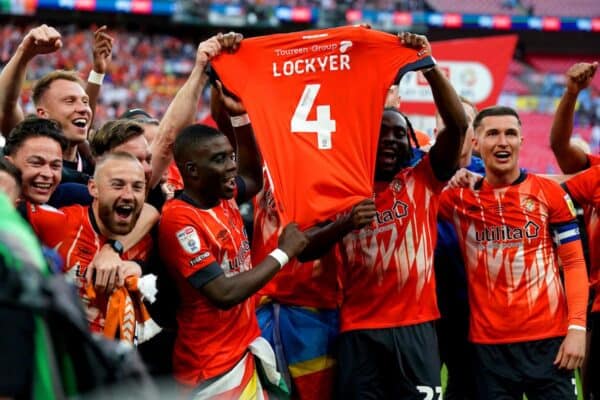 Last season was… was an absolute dream for all Luton fans, we are still pinching ourselves as it must be a dream that we've gone from the National League to the Premier League in a decade.
We have built the club up sustainably and we've gone toe to toe every step of the way with teams who have considerably higher budgets than us.
This season will be… a challenge, but a challenge that we will relish nonetheless.
We have a siege mentality running through our club due to the punishments handed to us back in 2008, and we have maintained that mentality throughout our run up the leagues, which will stand us in good stead going into our debut season in the Premier League.
Everyone is already writing us off, and we thrive on that.
Our key player is… Marvelous Nakamba. He's the rock that our team is built around. With his discipline in the middle, he allows our midfield to press higher up, and our centre-backs to make forward runs.
We'll finish… 16th
Liverpool will finish… 2nd