Chelsea have now reached an agreement with Southampton for Romeo Lavia, but Liverpool did have a bid accepted. The player, however, felt like "second choice."
Only days after landing Moises Caicedo, news of an agreed deal between Chelsea and Southampton broke on Tuesday night for 19-year-old Lavia.
The Athletic's David Ornstein reports that the Blues will pay up to £58 million for the midfielder, an initial £53 million plus £5 million in add-ons – continuing their mind-boggling spending.
They have spent nearly £1 billion in the space of 18 months, which is just laughing in the face of Financial Fair Play, if it does, in fact, exist.
Liverpool had three bids rejected by Southampton before they put a pause on their efforts to land Caicedo, when that failed they turned their attentions back to Lavia.
Before the agreement with Chelsea, Southampton's director of football Jason Wilcox revealed that they "had an offer which we accepted from Liverpool" – believed to be £60 million – but then "Chelsea came to the table."
The Guardian's Jacob Steinberg claimed "multiple sources close to the Lavia transfer expressed bemusement over the Anfield club's tactics," with Lavia "left feeling that he was Liverpool's second choice."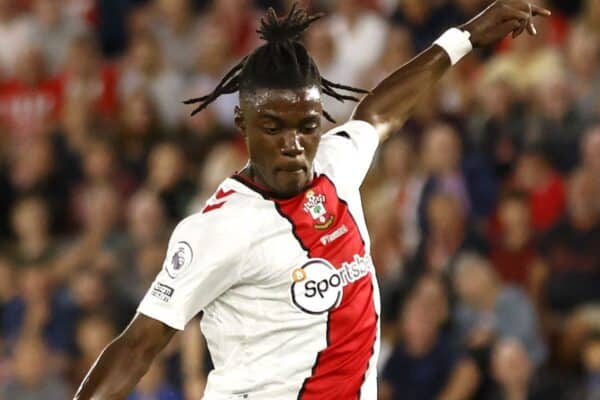 Belgian journalist Sacha Tavolieri corroborated Steinberg's report, saying Lavia felt "Liverpool played with him," and that they did not consider him "as a priority."
His initial preference may have been Liverpool, but while he "was waiting for them" they were looking for "other options" – Chelsea, on the other hand, "always kept the same line."
Let's just forget that he was Chelsea's third choice, they triggered Tyler Adams' release clause before forgoing that deal to tie up Caicedo, who they paid £115 million for, then came in for him.
It all means that Liverpool are back on the hunt for a No. 6 and as of yet, there have been no concrete links to who the Reds could turn to next.
After agreeing two separate deals worth £111 million and £60 million, both of which fell through, fans know the club have money to spend, as do clubs across Europe – now to see how they go about spending it.