Jurgen Klopp has never attempted to hide his distaste for 12.30pm kick-offs, but he will know his side need to turn their fortunes around when it comes to early starts.
The early Saturday kick-offs last season did not leave many happy memories, with the Reds struggling to find any form so early into a weekend.
But Liverpool's return from the international break sees them scheduled to meet Wolves at 12.30pm on Saturday, and they need to wipe the slate clean in the time slot.
Of the six lunchtime starts in 2022/23, the Reds won none, drew three and lost three. In that time, they conceded eight and scored only three.
The good news is that we expect to see them on the schedule less this season due to involvement in the Europa League, but it is still a hurdle the Reds need to rediscover how to clear.
12.30pm results in 2022/23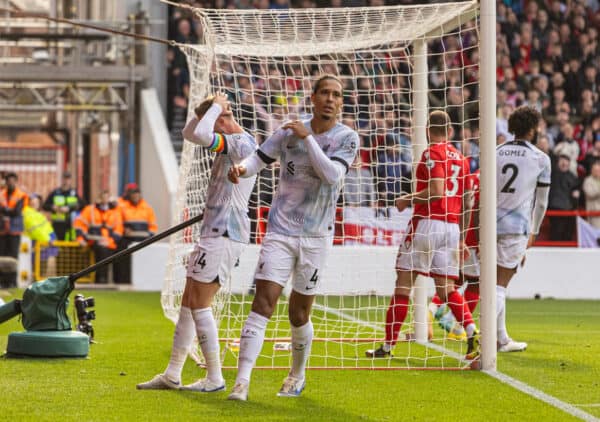 Klopp has always held a particular distaste for dropping team news when the clock still reads AM, especially in the past when his team have played in an evening slot in mid-week.
In 2020, he called it "nearly a crime" that teams had with late mid-week games would be selected by TNT Sports, formerly BT Sport, for the 12.30pm match, to which he was readily dismissed.
Of course, he was proven right in the end and changes have since been made – though, Liverpool's involvement on Thursday nights, in the Europa League, automatically rule them out on those particular weekends.
Nevertheless, it is abundantly clear that the Reds' Saturday lunchtime record needs improving and the first opportunity to do so is at Wolves.
Gary O'Neil's side have won one and lost three of their opening four games, scoring four and conceding eight in that time.
The Reds are currently unbeaten in their last 15 league games – currently the longest unbeaten run in the Premier League – though, the international break throws up personnel questions due to late arrivals back on Merseyside.
And that is something the manager has had to contend with quite a few times, with this the 12th Saturday lunchtime start for Klopp's Liverpool immediately following an international break.
Per Opta's Michael Reid, that is now double the number of any other Premier League team.
So please, Reds, start our weekend off with a victory!