There will doubtless be a number of Al-Ittihad supporters stunned to find that the Saudi Pro League window will close without Mohamed Salah signing for the club.
In their defence, anyone who has read the frantic reporting from that part of the world over the course of the last few weeks couldn't fail to be utterly convinced that the Egyptian's arrival from Liverpool this summer was an inevitability.
And yet the opportunity to land Salah has now passed without him making his way over to Jeddah for one of many 'scheduled medicals'.
For those reporting on the matter from Merseyside, the route to this entirely unsurprising outcome has been a fairly straightforward one.
Put simply, Liverpool have never once wavered on their stance that their No. 11 was not for sale this summer.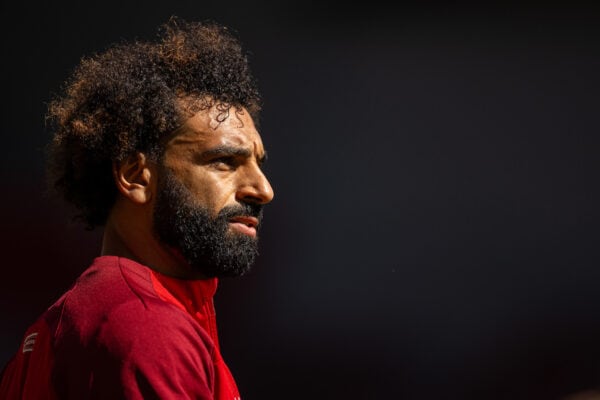 Admittedly, this is a position that has been taken up by countless clubs in the build-up to the money becoming 'too good to turn down' and their star man departing.
But the Reds never gave off the sense that this was all about posturing, and it is fairly easy to understand why.
For starters, Salah remains one of the most productive forwards in world football with two years remaining on the lucrative deal he signed only last summer.
Meanwhile, Champions League qualification can be worth over £100 million to a club with a penchant for going as deep in the competition as Liverpool tend to, and so losing your best player at this point puts that money at risk.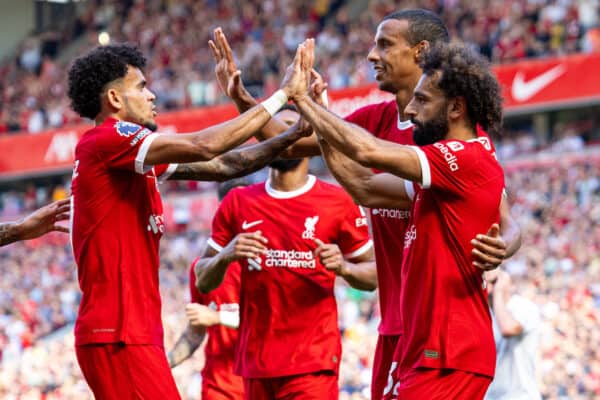 What's more, if a striker with just nine goals in a top-five European league to his name is valued at £72 million this summer, then how much might a player worthy of filling Salah's shoes go for in January?
In the context of this crazy market and with no business possible until the winter, even a £200 million fee does not look particularly attractive.
Of course, taking this line has been made far easier for Liverpool by the player's reluctance to burn any bridges in pushing for a departure.
It is clear that Salah's openness to a move has shifted since his agent, Ramy Abbas Issa, took to social media to dismiss links to Al-Ittihad a month ago.
The Saudis have tended to respond to such setbacks this summer by adding zeros to their offer, and it feels telling that there have been no firm declarations of loyalty as speculation has ramped up of late.
But, while his head may have been turned by the persistence of his suitors, Salah has continued to cut a relaxed figure in recent weeks.
As much could be seen in the grin that served as his response to reporters' questions over his future as he departed Anfield following Sunday's win over Aston Villa.
Much like Liverpool, it seems that Salah can see that there will be plenty of value in simply revisiting this situation in a year's time.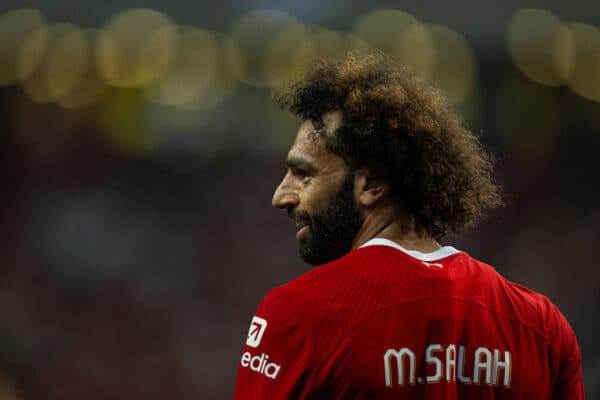 At that point, the Reds will hope to be back in the Champions League, and have more silverware to celebrate under Jurgen Klopp.
Salah, meanwhile, will be closing on fourth spot of the club's all-time top scorers list, and have the opportunity to leave in an amicable fashion after enjoying another 12 months playing at the highest level.
Perhaps then the noise about the Saudi Pro League securing their most coveted star will finally prove to have some truth to it.