Liverpool topped the Premier League fair play table five times under Jurgen Klopp but now already have four red cards this season, more than they amassed in the previous four years!
It has been quite the explosive start to the season for the Reds, who have been involved in a number of high-profile incidents.
Jurgen Klopp's team have never been nasty and vindictive in their approach to the game, far from it, and it is why, prior to this season, red cards have proven extremely rare.
But in the last eight games, Liverpool have had four red cards directed their way. First, with Alexis Mac Allister and then Virgil van Dijk, Curtis Jones and Diogo Jota.
While Liverpool's No. 10 had his ban overturned after the club rightly appealed, the other three will have served a combined six-game ban by the time Jones returns on the domestic scene in November.
The total tally of red cards in the space of just eight games is more than the previous four years combined.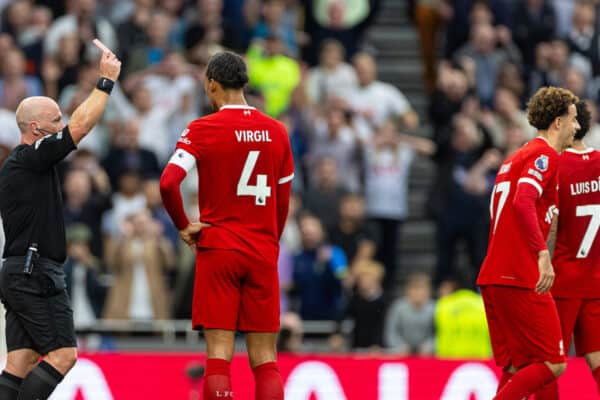 You would have to go back to 2019 to account for the same amount of red cards, as Darwin Nunez (2022), Andy Robertson (2021), Alisson (2019) and James Milner (2019) were the previous four to be dismissed.
It is a drastic change in fortunes for Liverpool, who have now played 192 minutes this season with less than 11 players on the pitch.
That is more than double the next Premier League team, as per Opta, with Wolves second having played 70 minutes without a full complement of players on the pitch.
It is far from what is needed in a hectic schedule, but each red card has brought Klopp's new-look team closer together, creating a "we are together and against everyone" mentality, in the words of Darwin Nunez.
It would be nice to see Liverpool finish matches with 11 men more regularly this season, just as it would be not to see yellow cards dished out for players tripping over themselves.
Time will tell, but surely the Reds' bad luck when it comes to red cards has reached its limit! It has to have, right?