Curtis Jones has grown steadily year on year under Jurgen Klopp's tutelage, and his skillset has his former England coach hailing him as one of the "most talented" he's worked with.
Now 22, Jones has aged out of international youth football and must now await any call up from Gareth Southgate to represent England.
His performances so far this season ought to have put him into contention before succumbing to injury prior to the November break, with the midfielder a key cog for Klopp's side.
Jones is industrious and has visibly matured with every passing season in the first team, and his rise has been no surprise to those who have worked with him, including England under-21s boss Lee Carsley.
"Similar to Cole [Palmer], I'm not surprised one bit (by how Jones has been doing)," Carsley recently said, via the Echo. "Curtis would be up there with the most talented players I've worked with.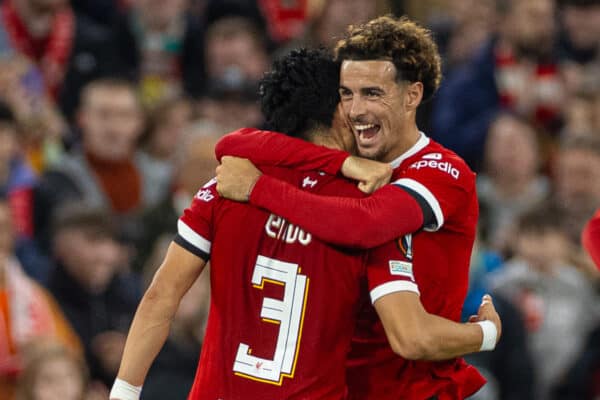 "He's got everything that you need as a midfielder. He can run, he is very, very fast, he's powerful, he can score, he can assist, he can defend, he can take the ball – all he needs is opportunity.
"The way he's played when I've seen him play, he's been outstanding. He just needed to stay fit.
"I know he's struggled sometimes with that consistency of playing but to see him take that form that he showed in the summer, that responsibility, the understanding of the position, into playing for Liverpool is brilliant to see."
Those traits are becoming a more consistent part of Jones' game week in and week out and it would be a surprise to few if he is recalled straight back into the XI at Man City if fit enough to do so.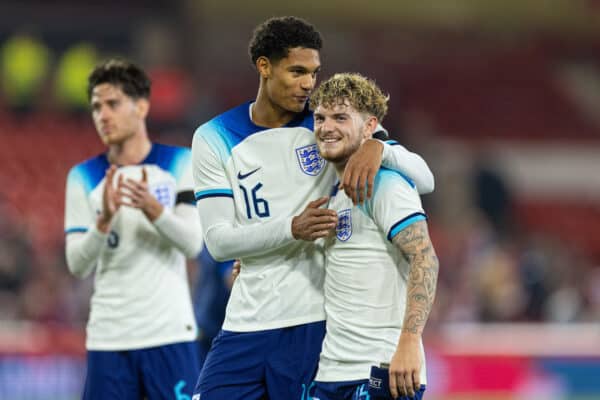 Jarell Quansah and Harvey Elliott were both named in Carsley's squad for this month's internationals – alongside Tyler Morton – and the pair have equally impressed.
On Elliott, Carsley said: "A player that we have got a lot of faith in and we see him as a real high potential. Seeing the way that he's developed has been very good, not only on the pitch but off the pitch."
As for Quansah, he was praised for being "very level-headed" and a player that can "handle and take in their stride" any challenge you put in their way.
Three bright young talents, all with a role to play this season and beyond.