Liverpudlian takes a look back at one of his favourite ever Reds, the enigmatic Emlyn Hughes.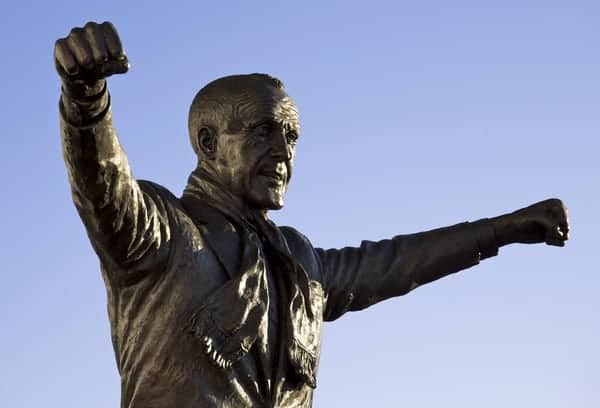 The mid sixties was a successful time for Liverpool FC. It was the team that Bill Shankly built from scratch and they won the league, the F.A. Cup and the League again in successive years.
They may well have gone on to win the European Cup in 1965 too if they had not been cheated in the semi final on that night at the San Siro. Not to be outdone though, they reached the Cup Winners Cup Final in 1966 at Hampden Park but ended up losing finalists.
However it was also the team that got the thrashing by an Ajax team in 1967 that had youngsters called Cruyff and Neeskens in their ranks. History shows that the cup defeat to Watford in 1970 saw Bill finally dismantle the side but with hindsight, the writing was on the wall with that Ajax defeat as, apart from finishing runners up in the 1968/9 season, there was to be no more success and the job of rebuilding, pretty well, a completely new side was required.
Emlyn Hughes was one of the significant signings of that barren era from 1966 to 1970 and the story goes that Shanks watched him play just once, saw enough and tried to sign him straight away but was turned down.
Eventually though, persistence paid off and we got our man from Blackpool in February 1967 for a fee of reputedly £65,000. Chicken feed compared to the fees nowadays perhaps and with hindsight, chicken feed then also. Only the £18,000 paid for Ray Clemence and the £35,000 for Kevin Keegan were arguably better deals.
On signing Emlyn, Shanks declared to an astonished press conference that one day he would captain his country and as usual he was not wrong.
Born in Barrow but of Welsh parents, he was an outstanding athlete and his rampaging style of play and running with his arms flailing earned him the nickname "crazyhorse." But don't get the impression he cut a wild, bedraggled figure on the pitch, far from it. With his clean cut looks, immaculate hairstyle and tie up lapels hanging absolutely symmetrical either side on his socks, he looked every inch the professional footballer. Emlyn would very quickly become an indispensable fixture in the side at a time when the strategy was to always play your best eleven week in, week out, injuries permitting of course.
At left back, left half or the centre of our defence and attacking from deep, he was a truly magnificent player. The Manfred Mann song, the Mighty Quinn was easily adapted to include his christian name and was one of the first songs belted out by the Kop before every game.
Similar in stature and status to Steven Gerrard, Emlyn obviously played from deeper on the pitch but was just as assertive, could run for ninety minutes and was the original box to box player at a time when pitches were not the bowling greens they are today. His trade mark long distance goals and effervescent enthusiasm was infectious and no one celebrated more wildly at hitting the back of the net.
The wholesale changes in the line up for the new decade saw a host of young unknown players break into the side and although we lost in the FA cup final in 1971, the side would go on to become all conquering and household names at home and abroad in what was to become the start of a golden era for our club which would last for the next twenty years. Emlyn was soon made team captain to enhance his leadership qualities and he led us throughout the seventies as they became immortalised in Anfield folklore by reaching new levels of achievement and creating the history that has become the benchmark of our club today.
Kevin Keegan and John Toshack inevitably got the headlines in those days but Emlyn, as the driving force, was equally as important to the team. Iconic television footage of him, totally overcome with emotion and joy, clenched fists in front of his face, going up at Wembley to be presented with the cup in 1974, perfectly encapsulated what it meant to him to play for our club.
The spirit, determination and never say die attitude that was ingrained into the very psyche of our lads by Bill and then by Bob, was never demonstrated better in a player. Emlyn epitomised everything we associate in the phrase, playing the Liverpool way and he gave everything until the ninetieth minute.
In reflecting on a magnificent career, Emlyn won everything in club football by even adding the "mickey mouse" cup to his collection while in the twilight of his career at Wolves. For me he would walk into any Liverpool eleven you care to mention and would rank alongside anyone as the greatest captains in our history.
I don't normally have favourite players but if you pressed me to pick one from all of my time of watching the reds, it would be him. In remembering the years of pleasure and picking out a match that sums the great man up, it would be easy to select one of the many finals he played in but I think the derby game at Goodison on March 3rd 1973 would be my choice.
We were going for our first league title and indeed our first trophy in nearly seven years. Derby matches in those days were particularly dour affairs and we did not yet have the measure of our neighbours – that was to come later in the decade. As I recall it was a dreary damp day and we were crammed into the Park end like sardines as usual with the ale-induced perspiration producing steam that rose and hung above our heads like mist. The game looked to be heading for another goalless draw until the stalemate was broken by "Emma" steaming into the box to score at our end with ten minutes to go. We all went hysterical. Bouncing up and down and singing, some thirty plus years before Fernando arrived.
"Nice one Emlyn
Nice one son
Nice on Emlyn
Let's have another one"
We bellowed out the old Chas and Dave song and carried it on and on and on for what seemed like an eternity until incredibly, he duly obliged with another and well, you can imagine the ecstatic scenes then as the our lads raced forward to celebrate in front of us, led of course by our enigmatic number 6.
Not only did we dominate our neighbours after this, the result signalled our intent as a team that could win honours and we went on to lift the League Championship and UEFA Cup that year. The team had come of age. Everton would not win another derby game for five years and by that time we had become champions of Europe and the man who lifted the trophy in Rome was our captain and leader, Emlyn Hughes.
Fantastic times to be a red.
Emlyn Hughes R.I.P. Y.N.W.A.