Another unwelcome international break has passed and it is time to finally turn our attentions back to what matters most – Liverpool Football Club. Ben Twelves looks ahead to Saturday's trip to Newcastle where Brendan Rodgers has the strongest squad of the season so far at his disposal.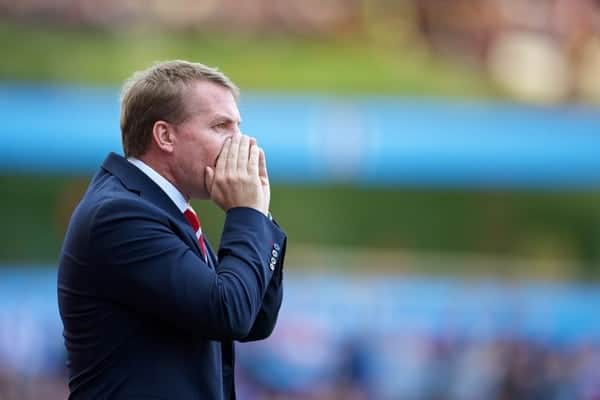 Liverpool go into the clash against Newcastle on Saturday looking to record a third consecutive win in the Premier League for the second time this season. Matching results and maximum points in games against Sunderland and Crystal Palace have turned the disappointing home defeat to Southampton into little more than a blip, and have left us positioned nicely in second place in the league table, despite having not once yet fielded our strongest team this season.
Reports in the media however, suggest that could soon change as Liverpool have been handed a surprise boost over the fitness of Philppe Coutinho and Glen Johnson and both could be available for the trip. Joe Allen and Aly Cissokho – whose Anfield career was interrupted before it had really started, have also returned to training and could be in contention for a space in the squad. As far as the SAS partnership is concerned, both Suarez and Sturridge have come out of the international break unscathed and will undoubtedly be looking to continue their devastating form on Saturday.
Selection Options
A welcome return to training is one thing, but match fitness and sharpness is another and for that reason, the most that I'd expect any of the returning personnel to feature is coming on from the bench. The return to fitness for those players does raise a number of questions for Brendan Rodgers going forward however. As we know, losing Johnson and Coutinho to injury promptly saw a change to a new 3-4-1-2 formation but Rodgers suggested throughout the time that they were unavailable and he deployed the new shape, that it wasn't going to be a permanent fix. So with Coutinho and Johnson available again, will Rodgers instantly change from the structure that has proven to be effective over a number of weeks, back to something he's perhaps more comfortable with?
Rodgers has shown this season so far that he will only make changes and tinker with the team if he has to. We have seen teams remain unchanged following good performances and results but also altered depending on injuries and suspensions. The fact we arrive on Tyneside with back to back wins and no real need to make changes, means it is likely that the manager will stick to the philosophy he has implemented. Brendan was forced into making one change for the Palace match due to Lucas' suspension and his replacement that day was Raheem Sterling. We lined up like this: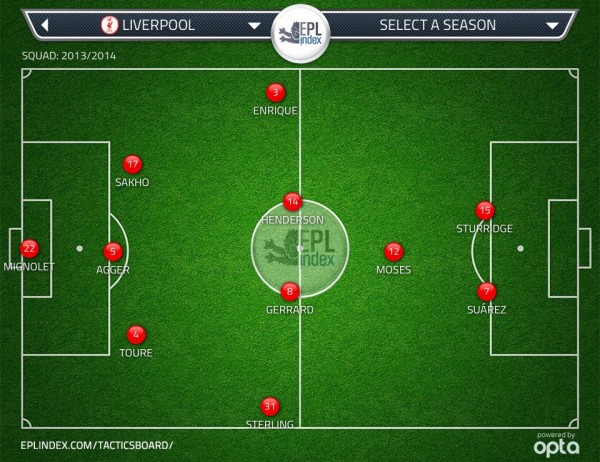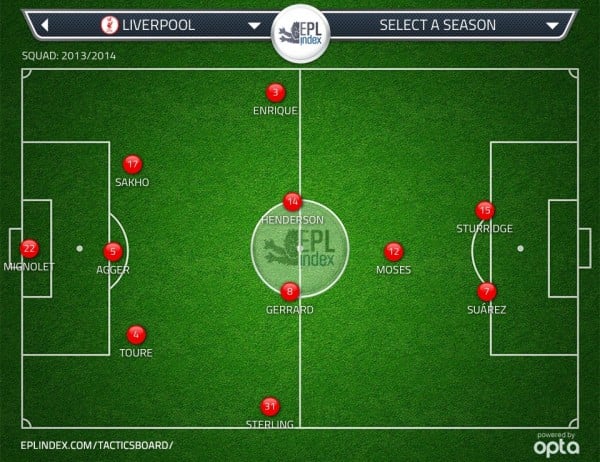 It's hard to see why there would be any other names in the starting team come 12:45 Saturday afternoon despite having 5 other options, adding Lucas to the list of those now available. But if there was one change to the starting team, it wouldn't come as a surprise if Steven Gerrard was rested after playing just shy of every minute for England over the international break. Our options show we could have the chance to rest our captain to prevent him from burnout and Saturday could provide the ideal opportunity with Lucas and Allen back in contention and Jordan Henderson's good form.
What the come backs of Coutinho, Allen, Johnson and Cissokho show more than anything, is the strength in depth we now have at our disposal, as they prepare to take their place on the bench and that is credit to Rodgers. Our substitutes at St James' Park could be the strongest in my lifetime if it looked like this: Jones, Agger, Johnson, Lucas, Allen, Coutinho, Aspas and that's not including one of our new arrivals, Luis Alberto or prospects Martin Kelly, Andre Wisdom, Raheem Sterling and Jordon Ibe!
A change of shape
Focussing back on Saturday, if the four players are indeed fit enough to play large parts of the game, it will be a huge temptation for Rodgers to shuffle his cards. A back four could easily be restored meaning one of the three centre backs will harshly make way, and the midfield and attack could look different to recent weeks. A 4-3-3 is an easily playable option as is a potential 4-2-3-1 shape and Rodgers' team could line-up something like this but of course, the permutations are as wide ranging as ever: 4-3-3

4-2-3-1

We are now half way through a run of winnable games before we face a very tough trip to the Emirates where we'll take on an in form Arsenal. Six points from a possible six so far is a return that can't be argued with, but we have to make sure that when the final whistle blows at Newcastle, we have nine points from nine going into the game with West Brom at Anfield. A performance and result at St James' Park like last season would be just fine, lads.