A petition was started last month for 3 times European Cup winning former manager Bob Paisley to receive a statue as part of the Anfield redevelopment plans, Jack Lusby discusses the idea and ponders whether more Liverpool icons could have similar dedications.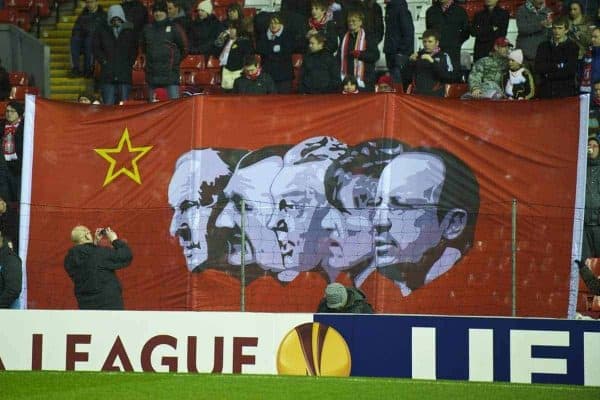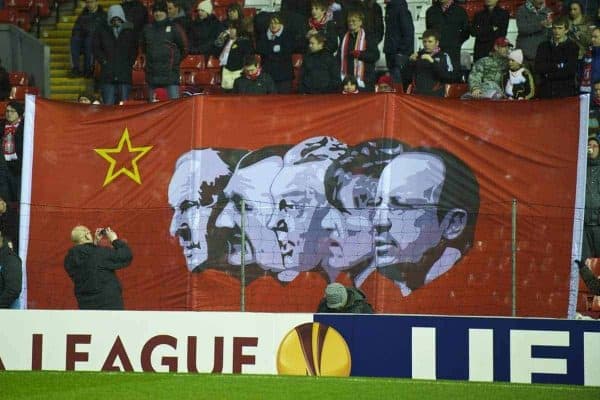 Liverpool chief executive Ian Ayre last month confirmed that the club will discuss the possibility of erecting a statue for former Liverpool player and manager Bob Paisley as part of Anfield's ongoing redevelopment.
The campaign for a statue to honour 'Sir Bob' – who won the European Cup three times in five years – saw Radio City setup a petition to garner support for the idea.
Anfield's current statue for Bill Shankly would remain but the addition of a Paisley memorial would create even more of a positive spirit for home supporters.
A Symbol of Unity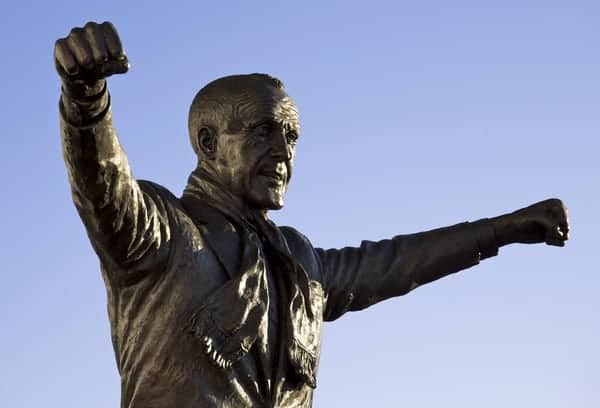 Statues can serve as a physical symbol of unity at a club that stresses the importance of such a quality more than most.
Liverpool is a family club, as manager Brendan Rodgers identified recently:
"This is a real strong family club with values and ethics that run over many years and I will always fight to protect those," Rodgers said.
Essentially, put your efforts into the club, and you will be rewarded.
Paisley encapsulates this unity, as former Reds defender Alan Kennedy testified:
"He didn't just chat to the tea ladies and the kit washing women, he knew their first names and, more to the point, wanted to know them… Bob didn't focus on individuals, he treated everyone the same. He knew the importance of the team and so no-one was left out in the cold. If you had a problem on or off the pitch his door was always open."
Alongside this metaphorical, spiritual unity, there is a literal unity, as the current Shankly statue draws crowds of supporters, generates spirit and serves as an inspiration for a fanbase.
Currently, this is an idea particularly prevalent in the USA, with many baseball stadiums graced with bronze effigies of former stars.
Bill DeWitt III, chairman of the St. Louis Cardinals told the New York Times that "The statue is probably the highest standard for an honor that we have…[they are] a point of pride in terms of the quantity we have."
https://twitter.com/MattyBourne/status/322424183428620288
As Chicago sculptor Lou Cella, who created statues for Crosstown Classic rivals the White Sox and the Cubs, contributes: "They add a history point. They are ways for people to consistently remember who these guys are. It's the grandfather telling his grandson, I saw him play."
This is a notion particularly familiar with a club such as Liverpool.
Precedent for Success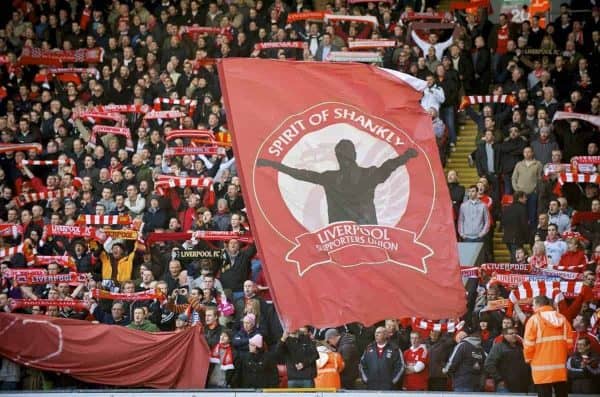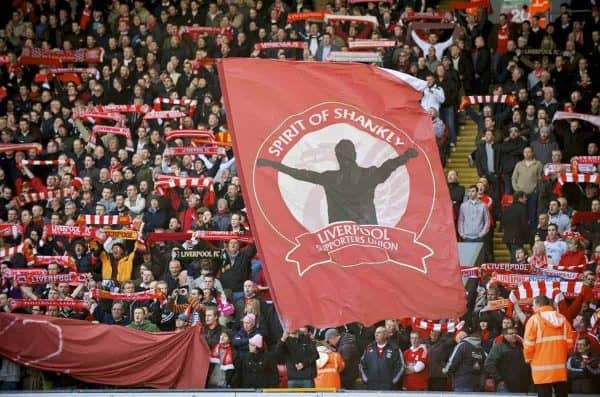 The storied history of Liverpool Football Club is often now used by opposing fans as a stick to beat their counterparts with.
Paisley, for example, lead the side to six First Division titles and three of Liverpool's five European Cups, amongst others, in a formidable managerial reign spanning from 1974 to 1983.
Furthermore, Liverpool boast 18 league titles, seven FA Cups, eight League Cups and three UEFA Cups to complement their five top-tier European honours.
Liverpool are the second most successful club in English football, and amongst the top ten in world football.
There is a significant precedent for success at Anfield, and these statues should serve as a reminder of this.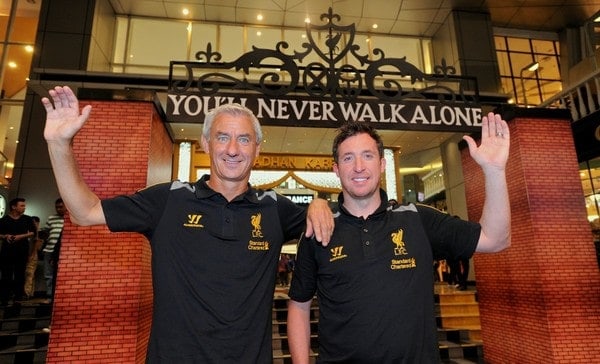 Whenever a Liverpool player glimpses the looming presence of Shankly, or the Paisley Gates, they should be inspired by this success to up their performances levels—this history should spur Liverpool's players on to want more, to emulate the players that went before them.
Rodgers is well aware of this, as he attunes to the powers of the Shankly bust outside of the side's Melwood training ground:
"Every day I walk past that bronze bust of Bill Shankly when I walk into Melwood. What he achieved and what he did is around you every day of your life at this club. The legend lives on here. Coming in here as manager made me realise what a massive impact he had."
This inspires Rodgers, as he continued:
"The club Liverpool is renowned for being worldwide was really started by him. He's an absolute inspiration and the history he created is one of the reasons why I came here. His legacy is still strong.

"Bill Shankly got Liverpool playing with a style and a charisma that we are trying to get back to. We want to get back to those heady days of success. It's not easy but as manager it's a great privilege to take on that challenge."
It may seem trivial, but these statues are an important reminder of the club's history, and a sets a precedent for the success Liverpool have previously experienced—the carrot rather than the stick.
[interaction id="54eddabbfea642d9314107d0″]
Who else might be honoured?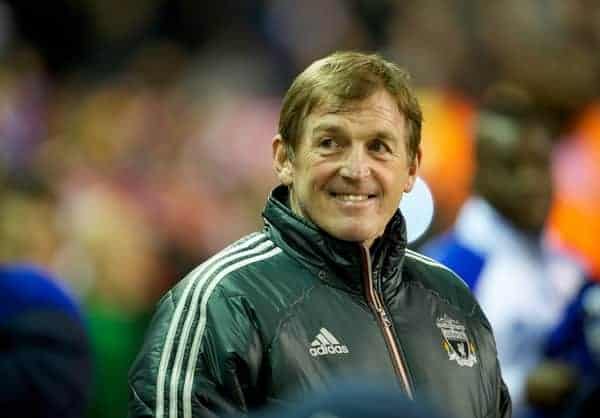 When considering who should be given such an honour, Shankly and Paisley should be joined by another stand-out name: Kenny Dalglish.
The success Dalglish has brought the club as a player and as a manager is dwarfed by the lifelong spirit the Scot has provided Liverpool, particularly through his unerring endeavour for justice in the aftermath of the Hillsborough disaster.
Shankly and Paisley arguably provided the foundation for the club in terms of success, but Dalglish elevated this into a more significant meaning.
But should this be limited strictly to managers?
[poll id="306″]
In baseball, players are regularly immortalised for their efforts, but if Liverpool's former stars are to be honoured, who should be considered?
[poll id="307″]
It is not uncommon in baseball, for example, to see a plethora of former players grace the stadia.
While Bob Paisley was one to stress a united front rather than the individual, commemorating Liverpool idols such as him, Kenny Dalglish and Bill Shankly serve to perpetuate his ideas.
These individuals have transcended this notion, and have become symbols for the club.
That is why the redeveloped Anfield deserves a bronze Paisley.
The Radio City petition for the statue has now closed.
Should Liverpool add a Bob Paisley statue to Anfield? And who else should be honoured? Let us know in the comments below.