Jack Lusby was at the King Power Stadium to witness a lethargic display from Liverpool against Leicester City, which effectively wrote off their top four hopes.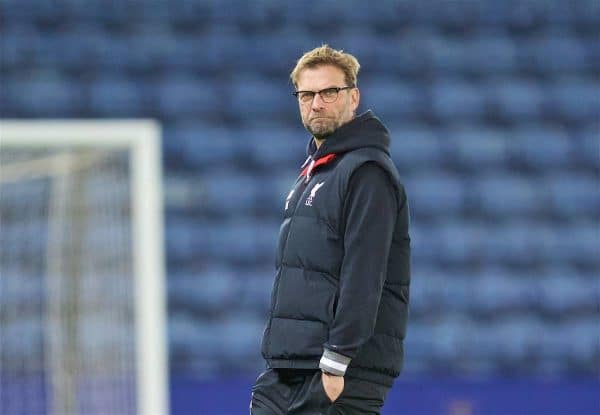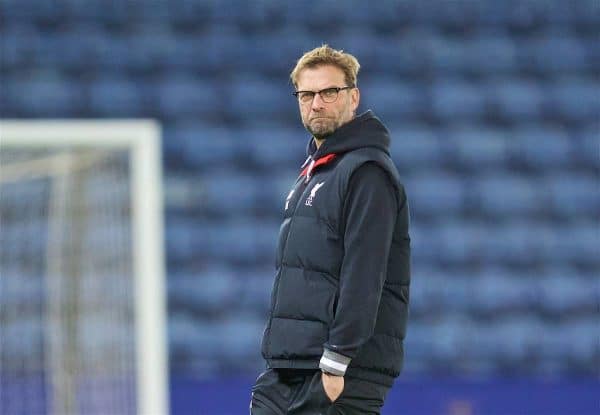 Two moments of individual brilliance from Jamie Vardy signalled another weak defeat for the Reds on Tuesday night, leaving Jurgen Klopp frustrated.
The first of a potential eight games in a busy February, this proved the worst possible start for Liverpool as they continue to battle fatigue and poor form in the German's first season in charge.
A hugely ambitious manager, Klopp has looked to steer his side to success on four fronts in 2015/16, but this latest loss may signal a change in emphasis.
Now 11 points off fourth and an incredible 16 behind Leicester in first, Klopp must now put full resources in the League Cup, the FA Cup and the Europa League.
King Power Capitulation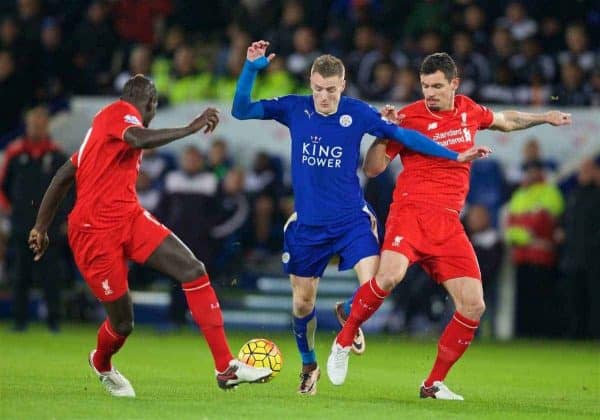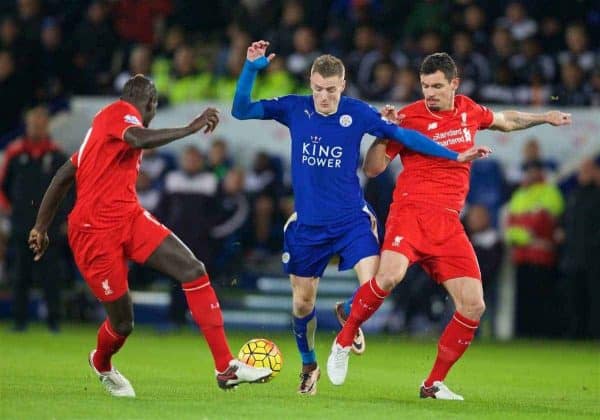 Lining his side up in a 4-2-3-1 formation, Klopp looked to support the in-bloom Roberto Firmino with a trio of England internationals, in James Milner, Adam Lallana and Jordan Henderson.
On paper, this stood as an astute decision by the 48-year-old, with Milner showing signs of a resurgence on the left flank in recent weeks, Lallana excelling in the No. 10 role against Norwich City and the right foot of Henderson sorely needed on the wing.
But while the Reds showed industry for much of Tuesday night's encounter, Klopp made the fatal flaw of including too little in terms of quality and flair.
Firmino showed intelligent movement and some nice touches in the final third, particularly when he played in a rampaging Alberto Moreno towards the end of the first half.
But as the Spaniard blazed his resulting cross into the stands, it proved to highlight the futility of his hard work.
In defence, Klopp's side were typically shambolic, with Moreno, Dejan Lovren, Mamadou Sakho and Lucas Leiva all in dreadful form at the King Power.
Lining up against the indefatigable Vardy, the likes of Lovren and Sakho should have been prepared for a front-footed defensive charge.
In Boxing Day's 1-0 win over the Foxes, for example, the no-nonsense approach employed by the very same centre-back pairing saw Vardy, Riyad Mahrez and Shinji Okazaki frustrated.
Here, they were at their devastating best, and Liverpool played into their hands by overcommitting.
The way in which Leicester picked their opposition apart on the counter showed a vibrancy that Liverpool were so desperately lacking.
Overworked, Overwrought
Addressing the media directly after this defeat, Klopp took exception to a question of whether he envied the intensity of Leicester's performance, and whether Claudio Ranieri's Foxes resembled his vision of Liverpool in the future.
"Your opinion is we played with less intensity? Maybe the reason is we played six games more in January," he retorted.
"They had 10 days off, we had three games."
Breaking from his typically measured approach to immediate post-match analysis, Klopp pointed to the overriding frustration of the season so far for Liverpool: their busy fixture list.
At the King Power, Liverpool were laboured, with a struggling Moreno serving as a perfect example of the Reds' fatigue.
Moreno was consistently out of position defensively and shockingly off-colour when moving into the attacking third, but there should perhaps be no wonder, given he has played more than all but three of Klopp's players so far this season.
When Vardy's second goal rippled the back of the net, Moreno and his team-mates' shoulders fell.

This is a side that, physically, is so far behind the leading pack that it is now affecting their mentality.
Unfortunately, in patches of Klopp's starting selection there was also a clear lack of overall quality, as two key examples proved on Tuesday night.
Roaring Lucas into the penalty area as Liverpool prepared another corner routine, Klopp was visibly frustrated when the Brazilian's overlapping run saw him latch onto the ball before shanking a cross-shot out for a goal kick, perfectly highlighting Lucas' limitations.
Later on, in the second half, the ball fell kindly to Adam Lallana near the edge of the penalty area, and ignoring the perfect opportunity to test Kasper Schmeichel, the midfielder instead turned into danger and lost possession.
Having decided against adding reinforcements to his squad in the winter transfer window, Klopp must now assess his group, and their position in the league, and take a new course of action.
Change in Focus?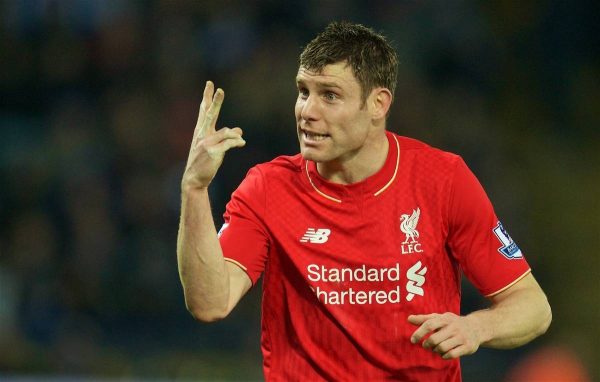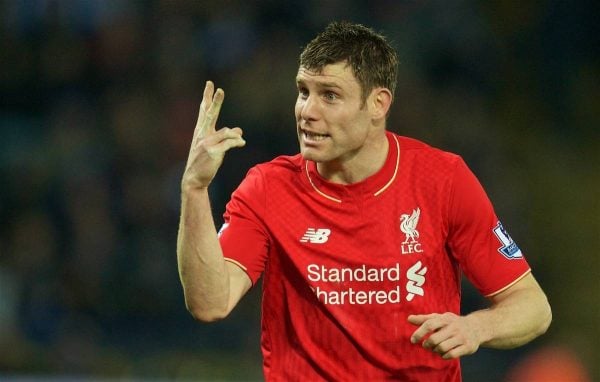 The contrast in Klopp's demeanour after this game and after January's penalty-shootout win over Stoke City in the League Cup semi-final was stark; at Anfield, he was bright and enthusiastic, while at the King Power he was sullen and methodical.
Liverpool's toil in the Premier League can be seen as Klopp's kicks every ball, and laments every defeat.
This defeat leaves Liverpool in eighth, with hopes of even securing Europa League qualification diminishing by the game.
With an important FA Cup fourth-round replay, two clashes with Augsburg in the Europa League and the League Cup final to come this month, interspersed with league fixtures against Sunderland and Aston Villa, Klopp would be wise to focus on tangible success.
Will Liverpool's pulling power fade if they fail to finish in the top four this season?
The January pleas of Alex Teixeira and the gushing testimonies to Klopp's managerial genius from his former players suggest that this is unlikely.
A focus on cup endeavours this season would provide Liverpool with momentum heading into the 2016/17 campaign, likely buoyed by a summer of heavy spending, and this should not be ignored.
With the gulf increasing behind Liverpool and their rivals in the Premier League, Klopp must now double his efforts to bring silverware to Merseyside.
5 TALKING POINTS: Midfield lack creativity, attack impotent