Liverpool held Borussia Dortmund to a 1-1 draw on Thursday night, providing Jurgen Klopp with an ideal result on his return to the Westfalenstadion.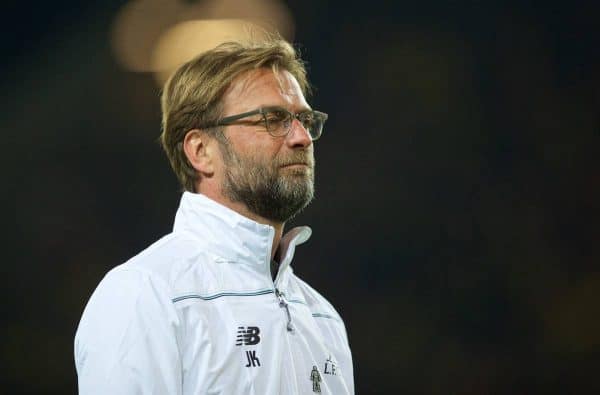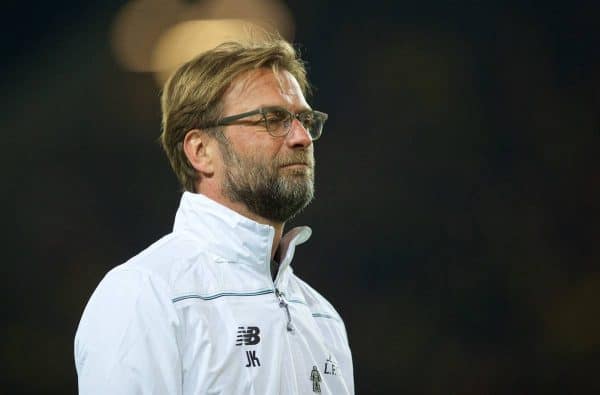 It was an emotional and ultimately satisfactory night for Klopp's Liverpool side, on their manager's return to his former club.
Goals from Divock Origi and Mats Hummels saw the first leg of the Reds' Europa League quarter-final against Dortmund finish as a 1-1 draw, handing Liverpool a lifeline heading into next week's Anfield decider.
There has been one obvious talking point ever since the draw was made, and here we look at this as well as a few more points of interest as this tie remains in the balance.
Jurgen Klopp Reluctantly Takes Centre Stage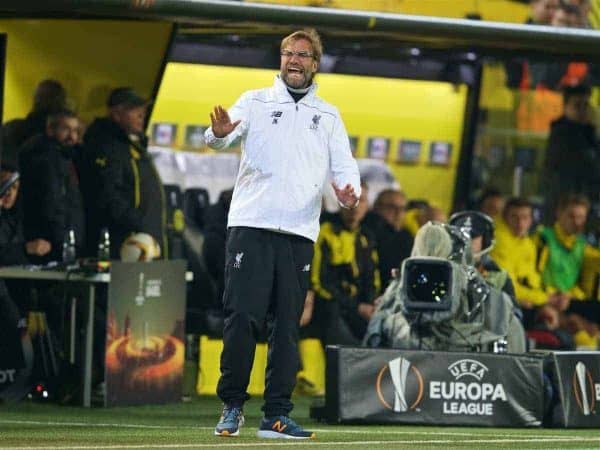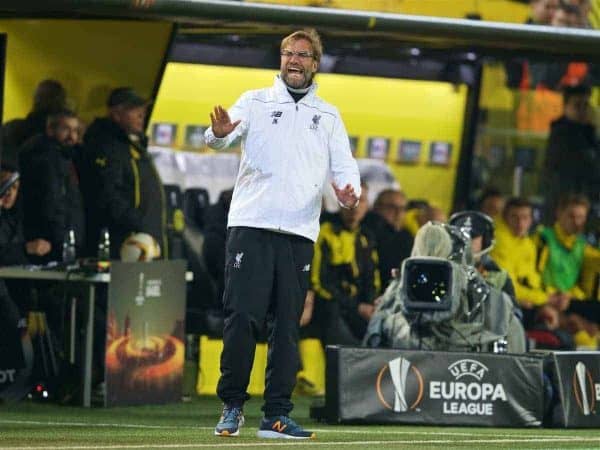 Prior to the game, Jurgen Klopp did his best to divert any attention from himself and onto the game, but the German manager's success has left a permanent mark on Dortmund and their fans.
Two consecutive Bundesliga titles helped build a reputation at the club he left in May 2015, but his honest and enthusiastic character also left many fond memories.
He's already begun to make a similar impression at Anfield, and it's no surprise that fans joined together prior to the game in celebration of the clubs shared values, and the familiar face in the dugout.
As both sets of fans combined to sing You'll Never Walk Alone in unison before kick-off, those in the stadium, and those watching around the world, witnessed one of the unique moments which remind fans why they follow a sport which can sometimes test a supporter's resolve.
It might have been one of those very rare occasions where a half-and-half scarf is appropriate attire.
Divock Origi Shows He Was Worthy of a Start

The decision to play Origi over Daniel Sturridge provided one of the pre-match talking points, with Klopp explaining that he wanted to use the Belgian striker's physical strength and speed, as well as his freshness.
All three of these characteristics were on show when he latched on to James Milner's flick on to gave Liverpool the lead after 36 minutes.
However, Origi should have had another goal as the first half came to a close. He showed great awareness and patience to hold his run to stay onside, but he wasn't able to slot past Roman Weidenfeller following Alberto Moreno's excellent pass – it was a much bigger chance than his first.
After the game his manager commented that "Divock was made for this game."
Despite the miss, the plan had worked in terms of goals, but he also demonstrated the ability to hold the ball up when the team needed to work a way out of their own half, and this relief for the defence can be as important as a goal.
Better the Sakho You Know

There were calls for Mamadou Sakho to be dropped following his error-strewn performance in the first half of Liverpool's 1-1 draw with Tottenham Hotspur on Saturday.
Despite his recovery in the second period of that game, many commentators – including former Liverpool centre-back Phil Thompson – were suggesting that Sakho could be dropped today.
Memories are short, though, as the French defender had played a big part in Liverpool's progress in this competition – especially in the last round against Manchester United.
He's a player who continues to divide opinion, and while there may have been talk of Klopp Cam before the game, Liverpool fans will monitor the left-sided centre-back's every move throughout a game with their very own Sakho Cam on social media.
He goes from goal-saving blocks to sloppy passes out of defence within minutes, and he's either lauded or heavily criticised as a result.
In terms of the player ratings given on this site, against Spurs he was awarded a 5/10, but in the game against Manchester United he was a 9/10.
He can sometimes drift between the two extremes in the same game, but while there was the odd error tonight, his performance edged towards the top end of the scale.
Klopp Now Has Plan B, C, and maybe D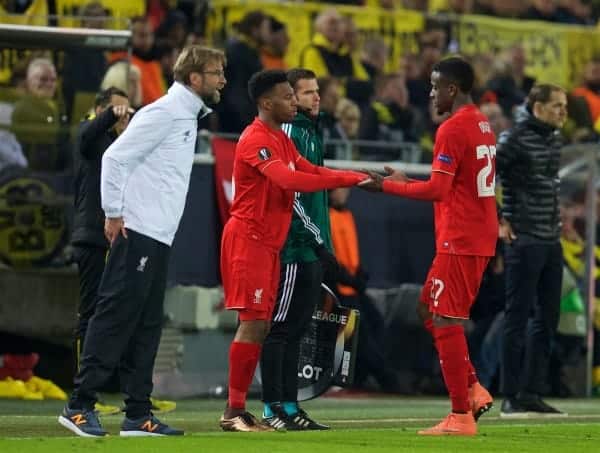 In his final season at Dortmund, Klopp was sometimes criticised in the German media for not having a plan B. Indeed, one of the negatives pointed out by experts when he joined Liverpool was that he might struggle if he needs to adapt his style and formation.
It's a common complaint, and it's one which is aimed at many managers, but not one you'd necessarily expect to be aimed at a manager of Klopp's calibre.
All these doubts were cast aside tonight as he proved tonight that this type of supposed one-dimensional play is a thing of the past, as Liverpool adopted three different formations in the second half.
As well as using multiple formations, Klopp also moved his personnel around to suit the game. Origi started for a reason, and Milner was pushed back into midfield – joining Jordan Henderson just in front of Emre Can as the game got underway.
The introduction of Joe Allen and Roberto Firmino in the second half brought further subtle changes in shape, and all variations seemed effective and purposeful.
Does a 1-1 Draw Really Put Liverpool in the Driving Seat?

Origi's away goal could yet prove to be important in this tie, but you get the feeling that Liverpool will still have to defeat Dortmund at Anfield rather than relying on a single away goal to see them through.
Keeping a clean sheet against Dortmund, even at home, will be a difficult task, but with the likes of Sturridge, Firmino, Philippe Coutinho, and now Origi in the goals in recent times, the Reds boast a considerable attacking threat of their own.
The Belgian's strike at the Westfalenstadion will still be important, but Liverpool could be in trouble should Dortmund manage to score two.
Klopp believes that the side could have taken a win from Germany, but the tie is now perfectly poised for a decider at Anfield in the midst of another special atmosphere.