Liverpool look to kick-start their fight for a top-four spot with victory over Tottenham on Saturday, and another display of their big-game know-how will be needed at Anfield.
There may be no silverware at stake but there is still plenty for Jurgen Klopp's side to battle for in their final 14 games.
The Reds are locked in an increasingly tight scrap for Champions League football, and though grip has loosened with Klopp's side outside the top-four for the first time since September, it's all still to play for.
Form must drastically improve if they are to stay in the race though, and after a rare full week to digest and learn from the Hull humiliation, it feels like a fresh start is presented.
Klopp's side certainly need to treat it as such, and with Spurs next up, there's no better time to begin reasserting themselves than with another big game result.
Big Game Success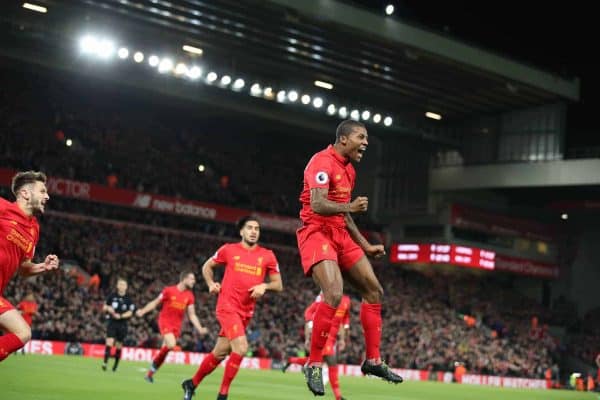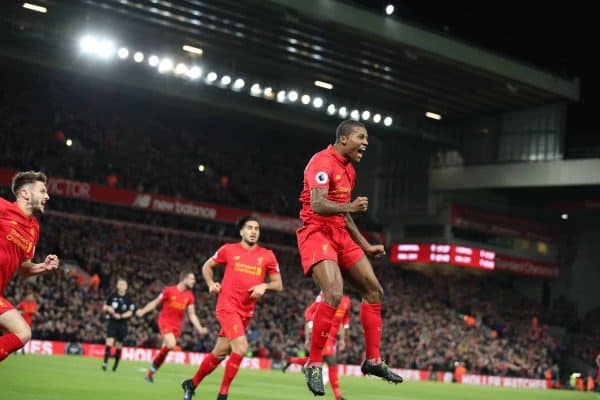 There are a number of well-documented factors behind the unravelling of an initially promising campaign – most notably the failure to improve defensively and routinely beat 'lesser' teams.
The latter of those issues has been made even more frustrating by Liverpool's excellent record against top-four and title-chasing rivals.
The Reds are unbeaten against top-six challengers – the only side to have avoided defeat by a rival team, in fact – and have, impressively, dropped the fewest points (8) in games with direct competitors.
Achieving results on the big stage was something Liverpool struggled with for numerous seasons, but under Klopp, in this campaign in particular, there's been a fantastic turnaround.
Excellent victories have been ground out at Arsenal and Chelsea – also at Everton – while Man City were seen off in a good display at Anfield.
Respectable draws have also been claimed against Man United, twice, Antonio Conte's men on Merseyside and in the reverse fixture at White Hart Lane.
For all the well-known faults of Klopp's team, their fearlessness, tactical know-how and mentality for the biggest clashes cannot be criticised.
Indeed, had the Reds shown the same ruthlessness against the rest of the division, they would be sat top of the table, an eye-watering 18 points better off.
But the dwelling on what might have been must stop and full focus must centre on sealing a top-four place, with experience of big game successes sure to be crucial in the run-in.
Intense Top-Four Battle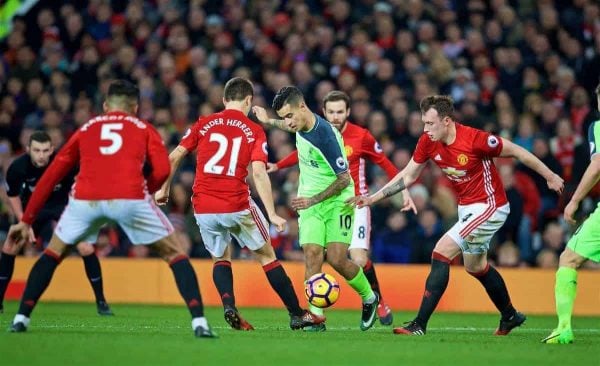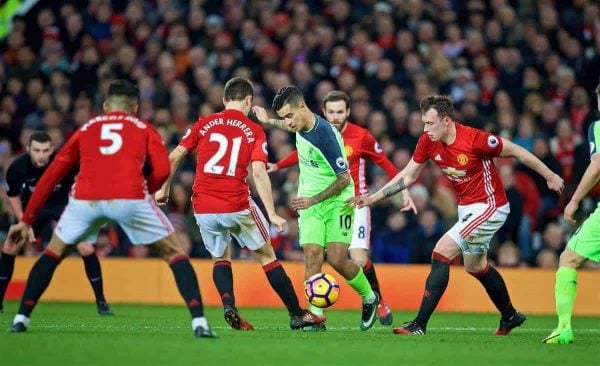 It is frustrating – deflating, in fact – that we are contending only for Champions League qualification given our position just over a month ago – even if sealing a top-four place was the main target this season.
However, ending this slump and securing that all-important placing is all that matters, and grabbing it would still represent a productive, if trophy-less season.
An intense battle awaits, with only five points currently separating sixth-placed United from second-placed Tottenham, and with games against Arsenal and City still to come.
But Klopp's side are arguably in their healthiest state – squad and fitness-wise at least – since the start of the season to finally inspire an upturn.
Now being able to name a fit and consistent XI will help, and if Klopp can restore Dejan Lovren or Ragnar Klavan over Lucas, while reinstating Georginio Wijnaldum for Emre Can, the Reds could return to the lineup which inspired the early season surge.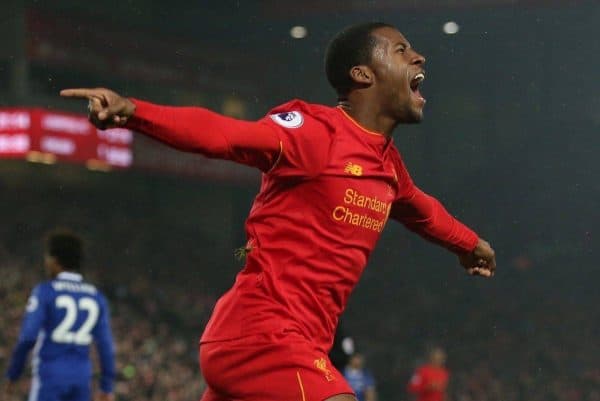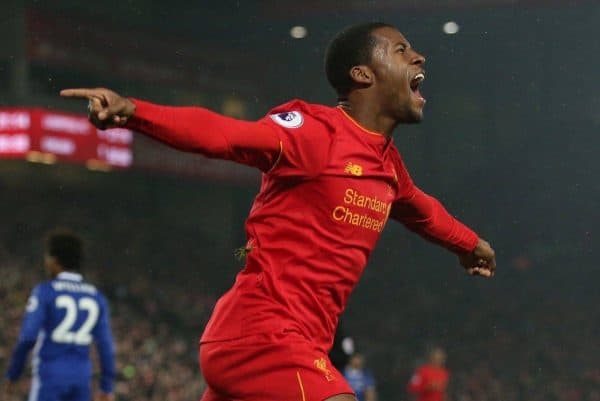 With only one game a week across February and March, Liverpool also have a schedule that will allow them to actually get out of their recovery ice-baths and make it onto the training pitch, with sufficient time to recharge and prepare with maximum detail between matches.
Such periods have seen Liverpool perform at their blitzing best, and this can help rediscover belief to become a "devastating" force again, as Gary Neville recently told Sky Sports:
"Liverpool will get stronger as the season goes on. Now they are out of the cups, they are back to that period where they will have a week between games.
"And that is when they get can get their energy up and become devastating."
Tough Test vs. Tottenham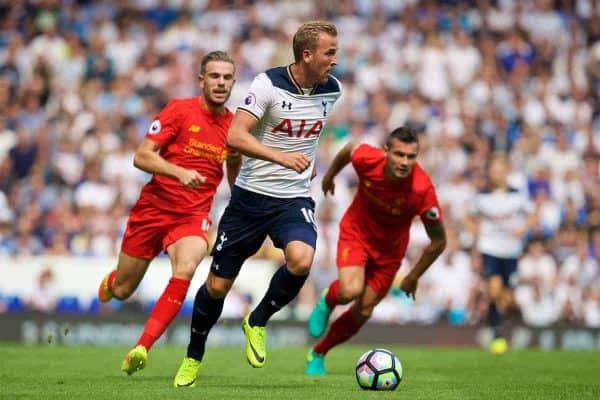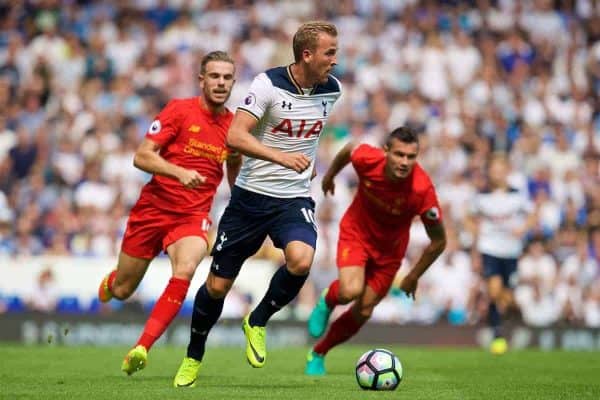 The Reds must use much-needed preparation time and their experience of successes over rivals to reignite the top-four fight on Saturday.
After a full week without a game, Klopp's side will be at their freshest this year yet and will have enjoyed a welcome period to reenergise and work on finding solutions to reverse the slump.
Liverpool must use this restful spell to their advantage over the coming weeks, and straight away against Mauricio Pochettino's in-form Spurs.
The White Hart Lane side have a swagger and confidence about their play after collecting seven wins from their last nine games, and Liverpool will need to be at their highest-intensity to derail Spurs' rhythm.
With the help of a boisterous home support, the Reds need to reintroduce the speed and aggression that made them such a feared force, not allowing the visitors a moment to settle.
Claiming victory is made even more important by rivals all facing favourable games, and the Reds must ensure they are not the weekend's big losers again or allow Spurs to open a potentially irretrievable seven-point gap over them.
Matches between Pochettino's Spurs and Klopp's Reds have always been tight affairs, three points would provide a huge boost for the fight ahead.
Another showing of Liverpool's big game know-how will be needed to win the first battle of a 14-game war.