Among Liverpool supporters debate rages over the legitimacy of foreign fans compared to locals, but the club take the stance that "togetherness" is key.
The progression of football in recent years has taken a consumerist slant, but for Liverpool the belief is that 'supporter' is a cultural, not monetary, term.
That is according to head of club and supporter liaison Tony Barrett, who spoke to This is Anfield on a host of issues in an exclusive interview.
In his relatively new role, Barrett aims to address fans' problems and bring them closer to a club that, naturally, is growing increasingly bigger—and, therefore, less relatable.
"Anyone who commits themselves to supporting Liverpool, in whatever way that may be, is worthy of the utmost respect," he explained.
"There are people who have no money and might be out of work who can't go to the match—am I meant to deem them a lesser supporter than someone who is well paid and can afford to go? How does that work?
"We've now got wall-to-wall football on television and people probably watch more of Liverpool than ever before.
"All these differentials were put in place historically which I don't think work much anymore and that line between supporter and customer has been obliterated in a lot of ways.
"There are supporters who don't buy anything, which is fair enough, and there are supporters who buy everything but don't go to the match.
"So how do you classify these people and how do you treat them differently?
"People have an affection for Liverpool and they want to support them in whatever way that may be. That guarantees them a level of instant respect from me."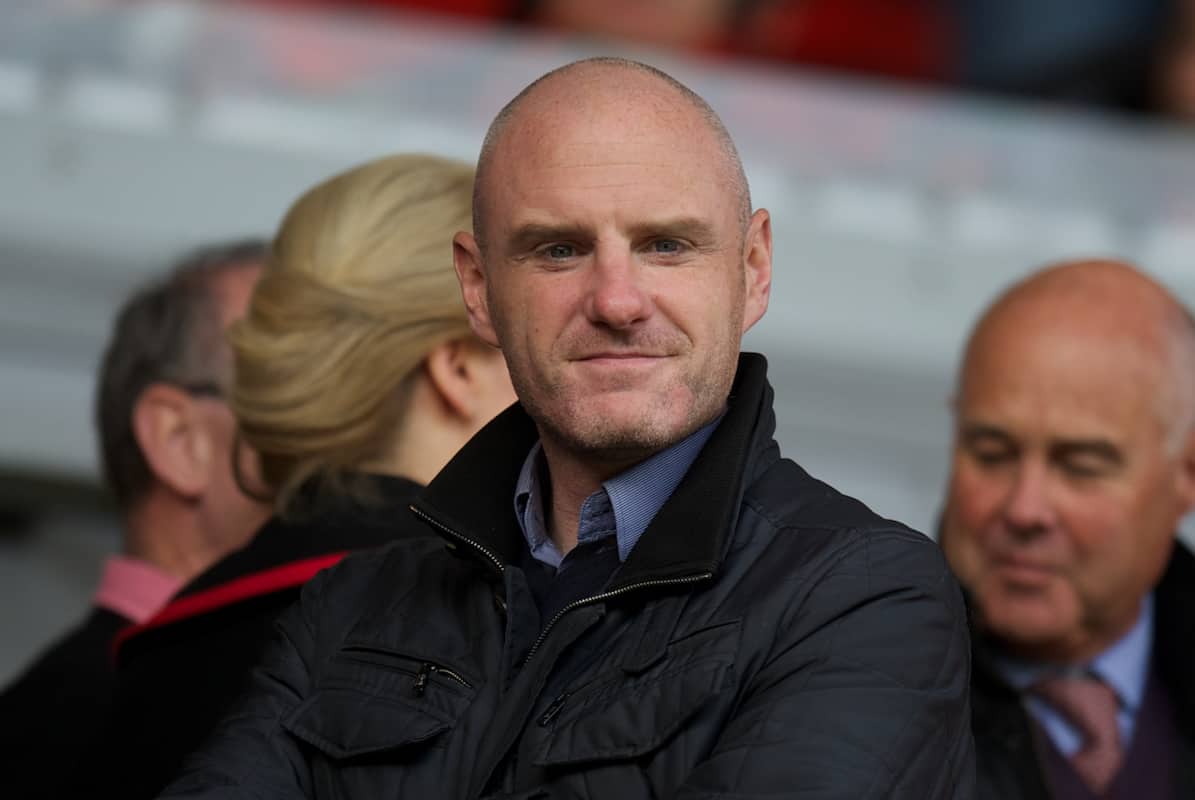 Barrett is a native Scouser, who has lived in Liverpool his entire life, but when it comes to comparing foreign fans and locals, he sees no distinction.
"There's always that debate over foreigners, out-of-towners and locals, and again it's about differentiating. I find that very difficult," he added.
"People go to extremes arguing this.
"What do you say to a fella who drives down from Scotland at 6am every week: you're less of a supporter than the lad who goes three times who's local?
"What do you say to the lads from Norway who have actually relocated to Liverpool to support the club? Are they not worthy?
"For me it's not about where you're from, it's where you're at. It's very basic.
"The crucial thing for me is that whoever you are and wherever you're from, you buy into what Liverpool is."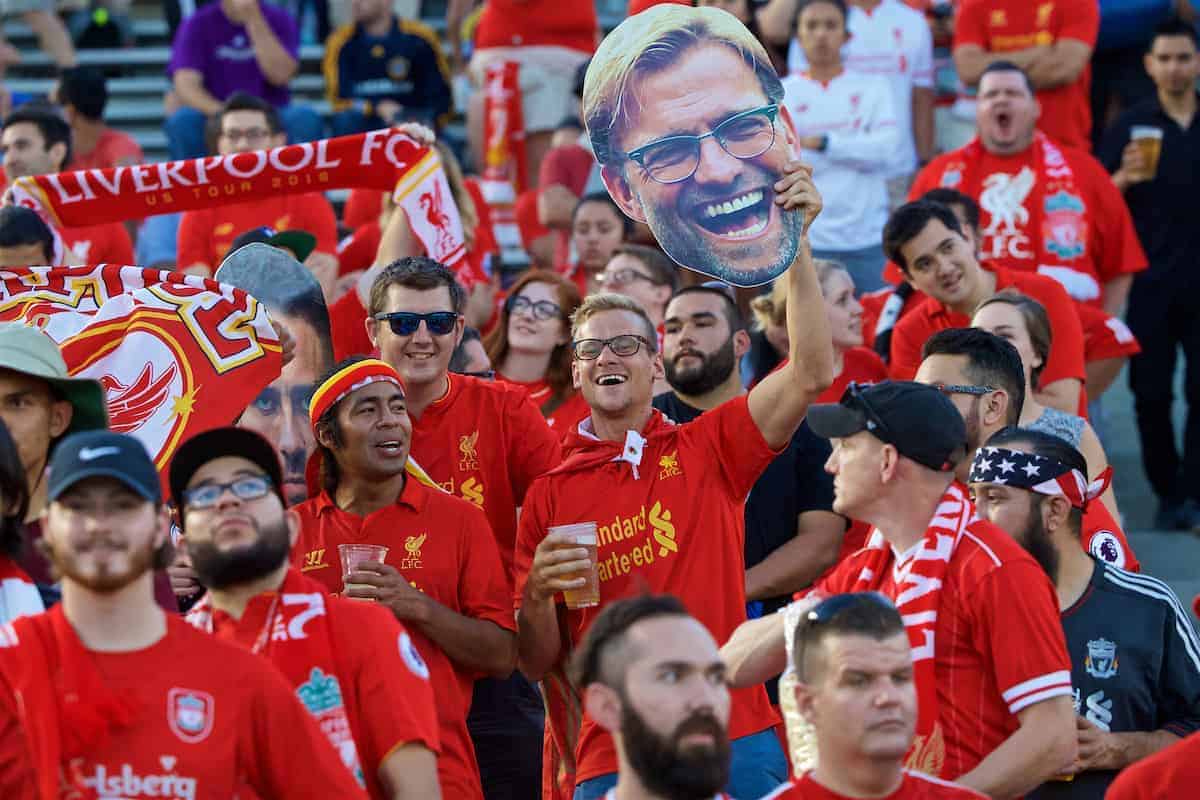 Though it may have been diluted over the years since the days of Bill Shankly, Bob Paisley and the Boot Room, the 'Liverpool Way' remains crucial.
Barrett believes that the appointment of Jurgen Klopp, and his obsessive commitment to the club and its culture, has been pivotal in the restoration of these values.
"There is a Liverpool way—a way of conducting yourself that matters. There are things you do and don't do, and we all know what they are," he continued.
"Buy into our culture, both historically and currently—that's the most important thing.
"Klopp is massive on that sense of togetherness, and if you're creating outgroups then you're not together."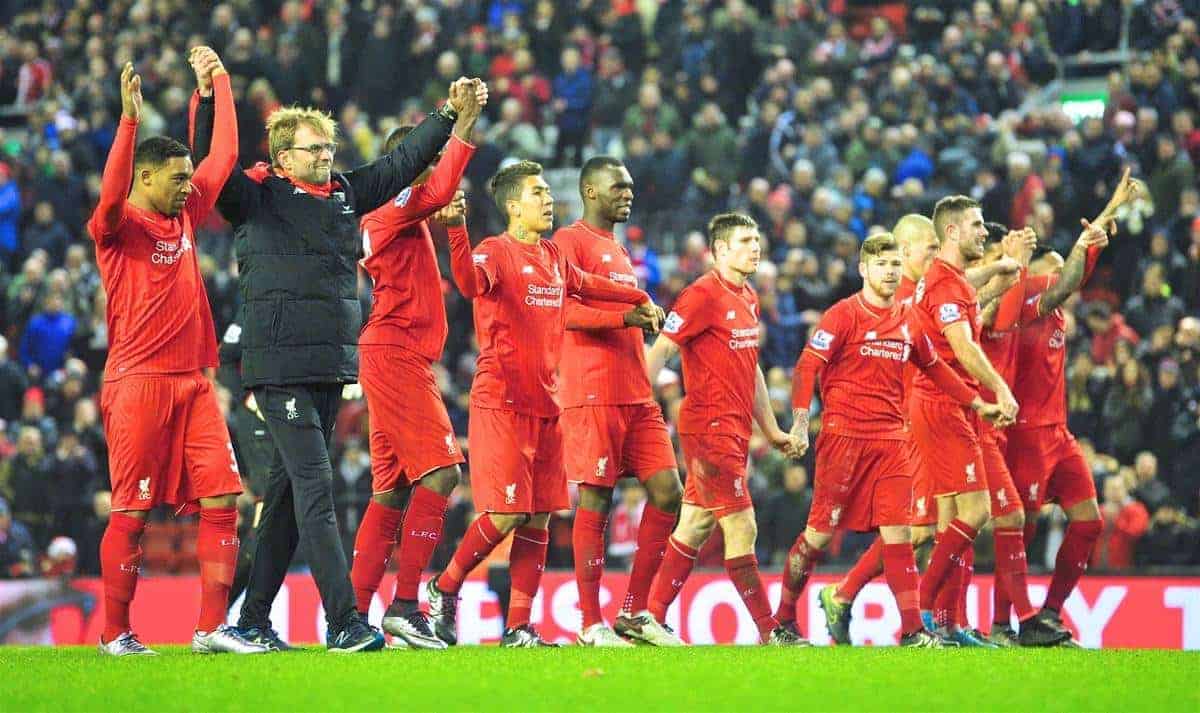 Barrett added that the manager "100 percent believes you work with supporters. He is a product of the German model and he's brought that here."
He believes this was misconstrued when Klopp led his players to salute the Kop after a 2-2 draw with West Brom in 2015.
"He wasn't celebrating a point. He was seeing it as an opportunity to bring players and supporters together," he said.
"The stick he got has wound me up ever since because it was a big misinterpretation and it then became a missed opportunity and harder for him to do what he wanted to do.
"Then, the building blocks got put in place slowly but surely, and he built a team that everyone believes in. You're now going to games thinking they will win.
"He's done all that because he believes in it."