Liverpool FC appointed Tony Barrett as the 'head of club and supporter liaison' over a year ago, so what exactly does the role entail? We spoke to Tony to find out that and plenty more.
Barrett, the well known former Liverpool Echo and Times journalist, was appointed to the newly created and seemingly unique role in July of last year, tasked with "spearheading the club's brand new supporter liaison and engagement process."
After two decades working in the media, it was a complete change of role for the Scouser, joining his boyhood club shortly after Jurgen Klopp had led the team back to the Champions League in his first full season in charge.
"What better time to join a football club in this type of role than at a time when everything takes off football-wise," Barrett admits.
"But being a really good football team brings challenges – you get to European Cup finals in remote locations with all the issues that brings, like demand for tickets that can't be met by anyone."
Liverpool's unexpected run to the Champions League final, 2,000 miles away in Kyiv brought it's fair of headaches at the end of Barrett's first year.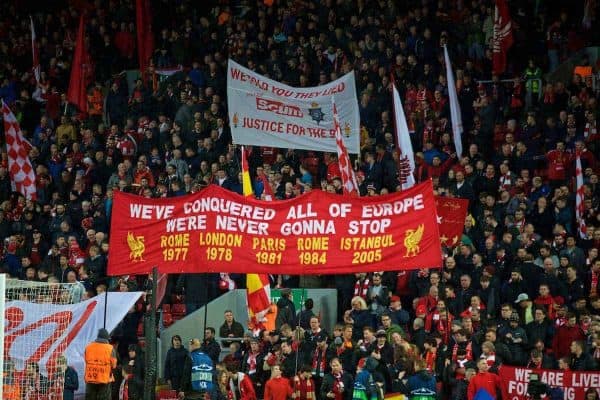 "What I've discovered working for Liverpool is that when you reach a Champions League final, everything you thought you were doing doesn't happen, because the final takes over.
"It's my job to represent supporters about those issues, and they obviously had entirely justifiable concerns about the final.
"There's always going to be people disappointed and I'm one of those who thinks supporters should be disappointed.
"They want to watch Liverpool – why would you not be disappointed if you can't?"
Improvements and assurances
From the outside then, it can look like Barrett often finds himself in a no-win situation, fielding a myriad of questions, especially via social media, on topics that clearly have nothing to do with him or his role.
But supporters who were in Kyiv, and in particular in Schevchenko Park, should be thankful to the likes of Tony for making it such a positive day for supporters regardless of the result.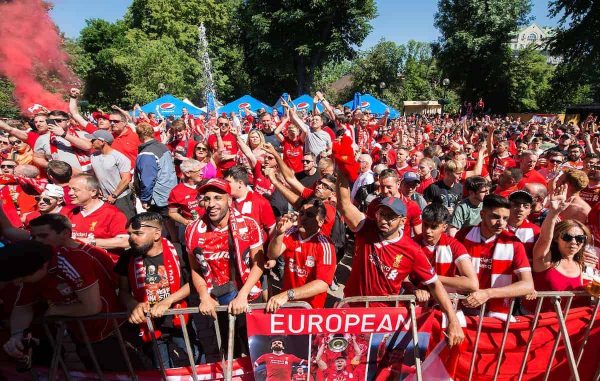 This past summer saw some criticism aimed at the club in terms of interaction between players and supporters being different when the club are on pre-season tours abroad.
It's an area that Barrett admits the club need to do better in: "The fact that the club created my role tells you that they wanted to improve that.
"As a journalist, I'd written that the club needed to do better and I wasn't alone in writing that. Everyone could see it for themselves.
"What's been prioritised [by FSG in their early years] is football and rightly so. I think the club went through certain phases before they got the football right, and while that was a priority other areas suffered.
"Supporter engagement is one of them. One of the reasons why is because Liverpool now is a very different club, in terms of personnel compared to when the owners came in.
"There's no-one of any seniority who was there then, so you lose that institutional knowledge and connection."
While Tony's day-to-day job is often event-driven, we ask whether he was given assurances that he can have an impact on the things that he wants to improve for supporters?
"I live in the city, my kids go to school in the city. I've got my own self-respect and my mates who go to the match, I have to be able to look them in the eye," Barrett explains.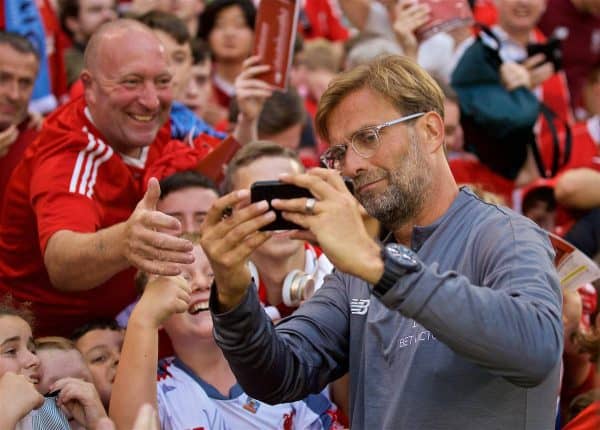 "The only way I can is to try my best to influence the club on behalf of supporters.
"I also subscribe to the idea of a Liverpool way. If I don't get something I want, I won't kick and scream or go public, but you have to buy into the club collective.
"It makes absolute sense that I had assurances that my voice would be heard – that is the only way that works.
"Would I have taken the job had I not had those assurances? Probably not."
Why fans should treasure journalists
Tony joined Liverpool at a time when the club is more stable than at any period in its recent history, with off the pitch appointments being as important to that as on the pitch improvements.
But it's the football that ultimately matters and he admits that he's a little envious of those journalists who are tasked with writing about the squad that Jurgen Klopp has assembled this season:
"I don't regret moving away [from journalism] but I would love to write about this Liverpool team. There's only so many times and so many journalists who get to write about a team this good.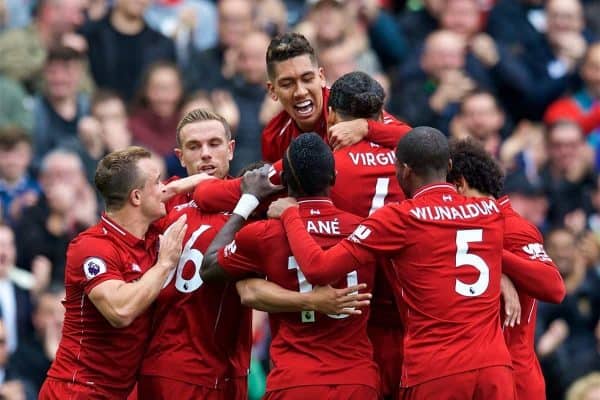 "I don't miss the transfer element, which is so mad you now have agents using social media, and people in football are now so adept at getting stories out there in various ways.
"People need to treasure what these Liverpool journalists do, because they make themselves so well-informed. They care so much about being right and go to the nth degree to be as sure as they can before they publish.
"And they can still be wrong, because it might be in someone's best interest to put out false information.
"You have to take that on the chin, but those risks are much greater now.
"How many jobs are there in the world where what you do is checked every day with your name against it, by hundreds of thousands of people?
"You have people who are absolutely committed, but then judged against their name and I think that has become unbelievably harsh.
"It is a 7am start – social media doesn't sleep – you carry on until you go to bed and the hours between 4pm and 7pm you're unlikely to be able to sit down and have a meal.
"Give people a break who are doing their best.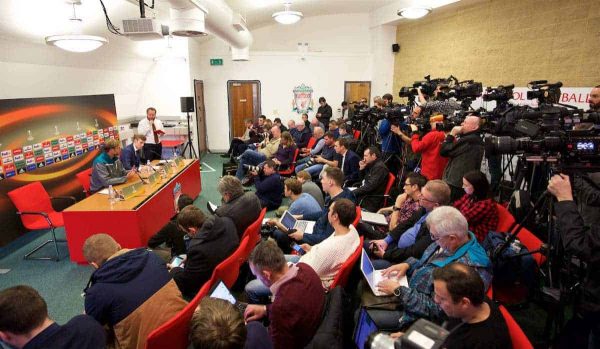 "But I'd have given my right arm to do what I did as a journalist. I can't look back and say that was too hard, because it wasn't.
"There may have been times when it was really testing but I wouldn't have changed it.
"At the age of 18 if somebody had said you're going to be writing about Liverpool, going abroad and flying with the team, I'd have said, 'what do I have to do to sign up for this?'
"But people have to take the reality of the job on board."
The importance of supporters
Ultimately, Tony's role is about the fans and explains how success for the club is far more likely if everybody is pulling in the same direction.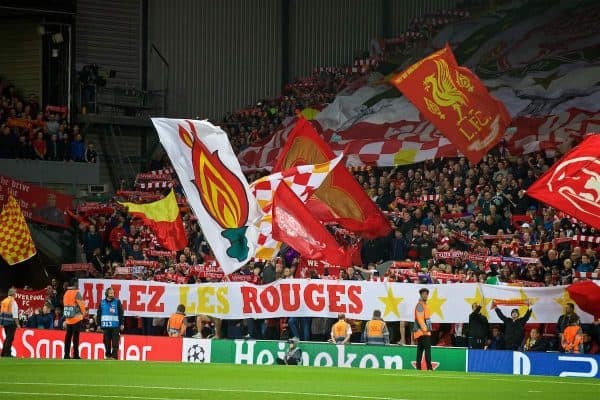 "If supporters, team, manager and club are not all working together you're missing a trick," he assesses.
"What is Liverpool's best chance of success? When the supporters believe in the team and the club.
"There are exceptions to that, like in 2008/09 when no-one believed in the club and we had one of the greatest miracle title challenges of all time. But in general, it applies.
"Klopp 100 per cent believes you work with supporters. He is a product of the German model and he's brought that here.
"When he got stick for going to the Kop with the players after drawing with West Brom, he wasn't celebrating a point. He was seeing it as an opportunity to bring players and supporters together.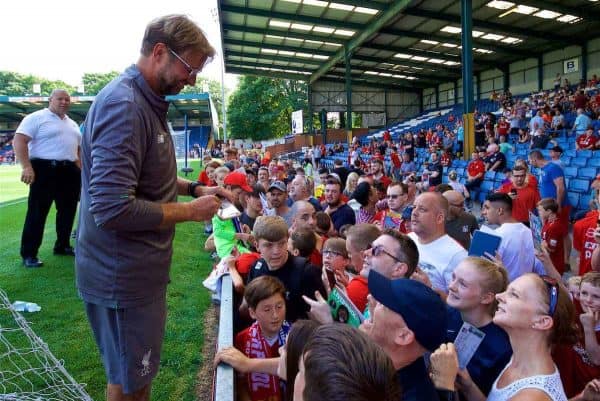 "The stick he got has wound me up ever since because it was a big misinterpretation and it then became a missed opportunity and harder for him to do what he wanted to do.
"Then, the building blocks got put in place slowly but surely, and he built a team that everyone believes in. You're now going to games thinking they will win.
"He's done all that because he believes in it.
"Now it's about the next stage and the next level – what can we do as a club, with supporters, that gives us our best possible chance of success?
"That's where my role comes in."