Trent Alexander-Arnold is following in legendary footsteps both on and off the pitch at Liverpool, with the 20-year-old described as "a godsend" for the club.
Alexander-Arnold only celebrated his 20th birthday on October 7, but has already made 54 appearances for the Reds and won three caps for England.
He is a rare breed of footballer, one who travels with a chessboard and despite his young years is well in tune with local issues.
This, according to Liverpool's head of club and supporter liaison Tony Barrett, is what separates Alexander-Arnold apart, as a Scouser, raised in West Derby, now representing the club.
Speaking to This is Anfield in a wide-ranging interview, Barrett explained how having a local presence in the first team is "massive"—and how the youngster is following in Jamie Carragher's footsteps.
"I have to be careful because I can overburden players like Trent with responsibility, because it's not fair that a local player should have so much responsibility," he said.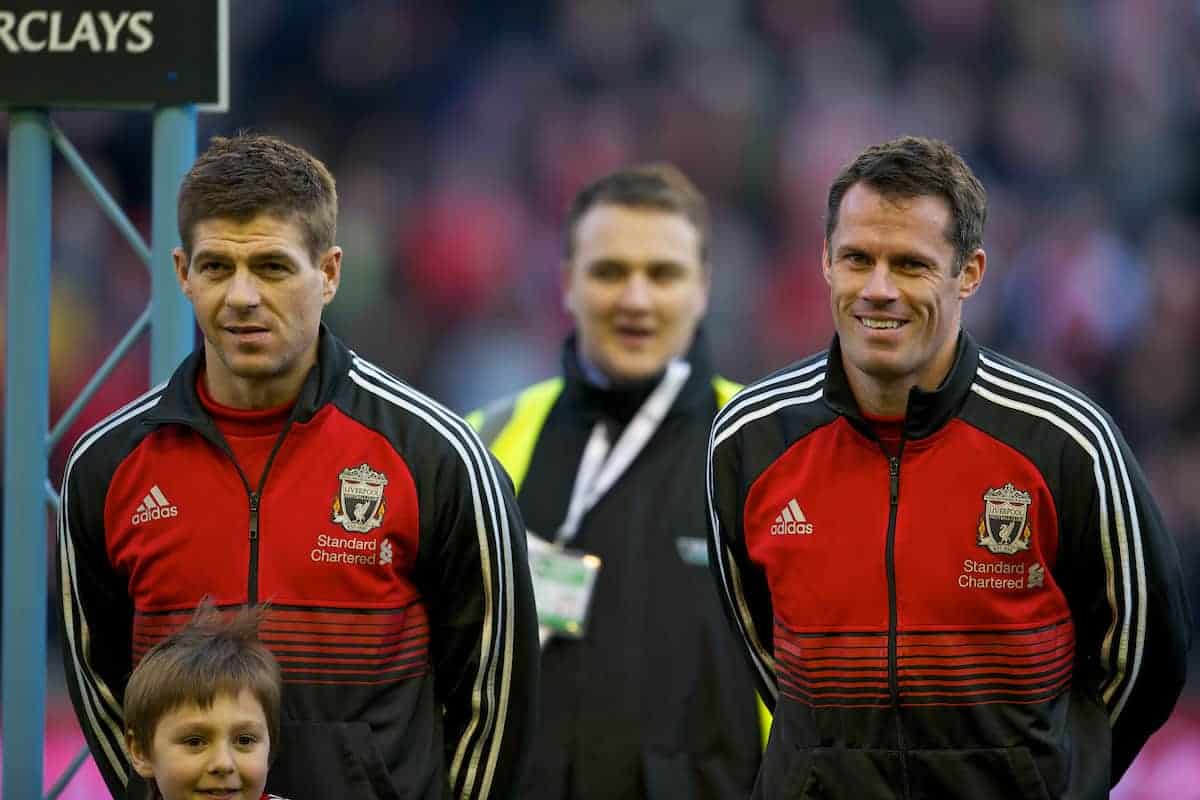 "Having said that, I do think people will automatically buy into you in a different way because you are local.
"Carragher and Gerrard had that and they embraced it. I could give you numerous stories about things they did that were unseen and that they didn't publicise on social media.
"When I was a news reporter for the Echo I did a story about a girl from Stockbridge Village who had neuroblastoma and her life chances were slim and survival chances very slim.
"Her family were trying to raise £100,000 to get her flown to America for treatment and the next day a private number came up on my phone and it was Carragher.
"I didn't know Carra at the time and he was my favourite player, and he said 'come down to Melwood tomorrow and I'll get some stuff for you [for the girl]'.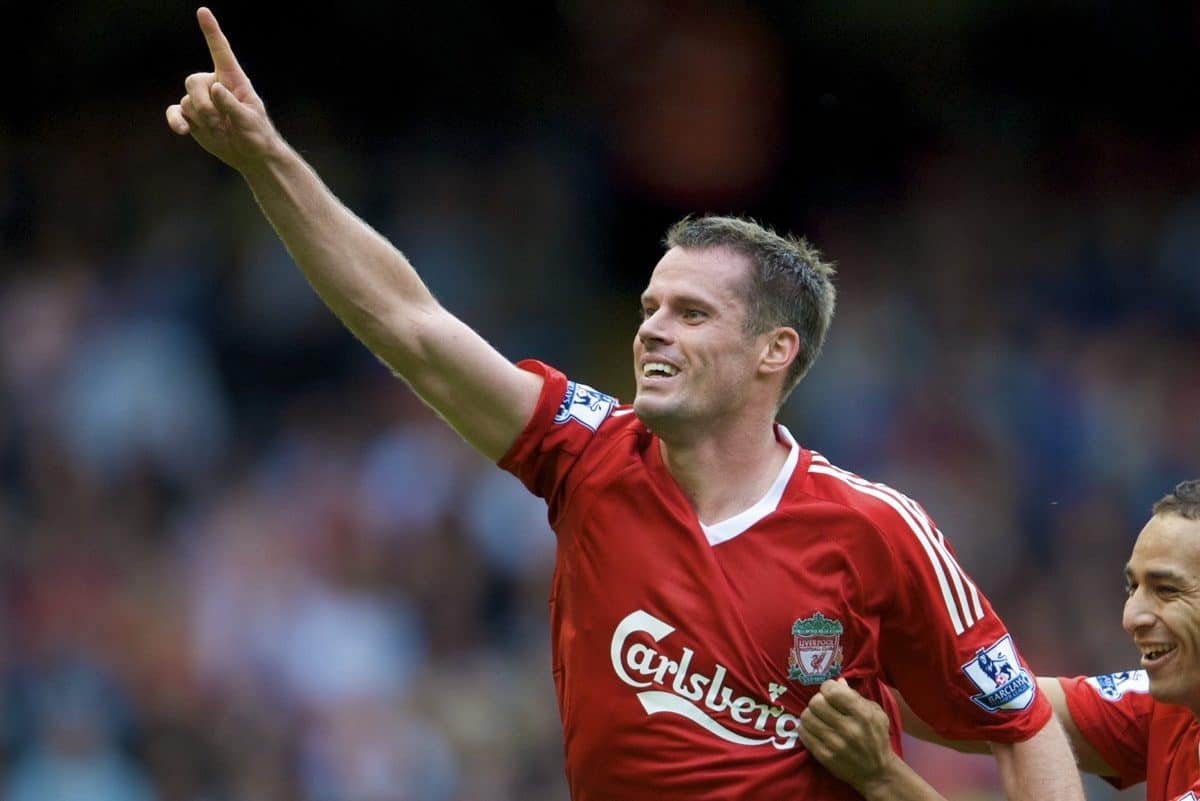 "I went down there having never met him and he came out with a massive bag and it had signed boots from the players to give to the family. It raised lots of money.
"Ten years later her mum tweeted me and said 'remember Emma? This is her now', and she was a healthy 13-year-old kid at school.
"She thanked me for what I did and I told her it wasn't me, and tagged Carra into the conversation.
"He'd read the local newspaper and done something about it that's made a difference. That to me is supporter engagement at its peak.
"There won't be too many instances like that one, but on a lower level you can make that kind of difference."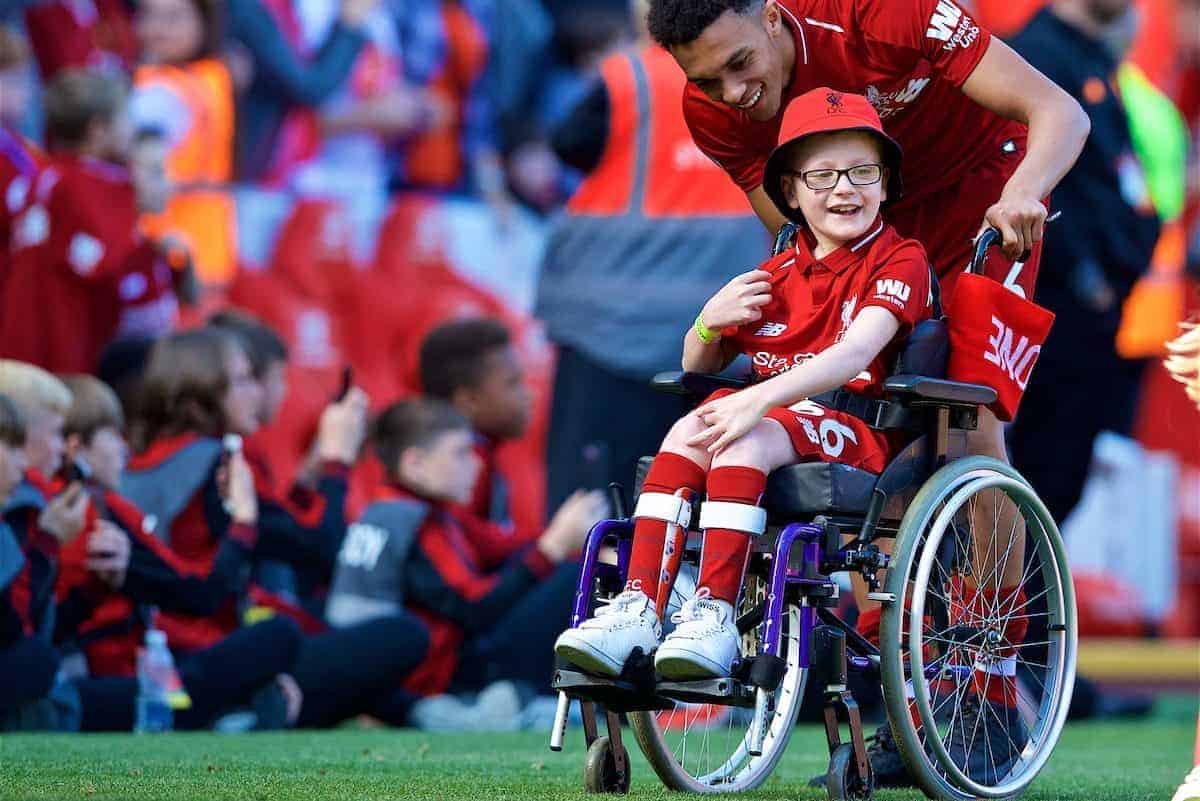 "That's where Trent is a godsend, because not only is he a top-class footballer, but he cares about local issues.
"You see him on Twitter helping out supporters and he's made friends with a kid who's seriously ill in hospital and goes to visit him.
"It's nothing to do with me and my job—his mum, Dianne, has instilled in him the kind of values that most Liverpool kids get instilled with. He's living those values.
"There is a burden of responsibility for Trent, which is a bit unfair, but he's carrying it, and if he ever doesn't live up to it, I hope he gets a bit of leeway."
Barrett is right to praise Alexander-Arnold, and the strong background that has made him such an invaluable player for Liverpool, particularly in terms of his values.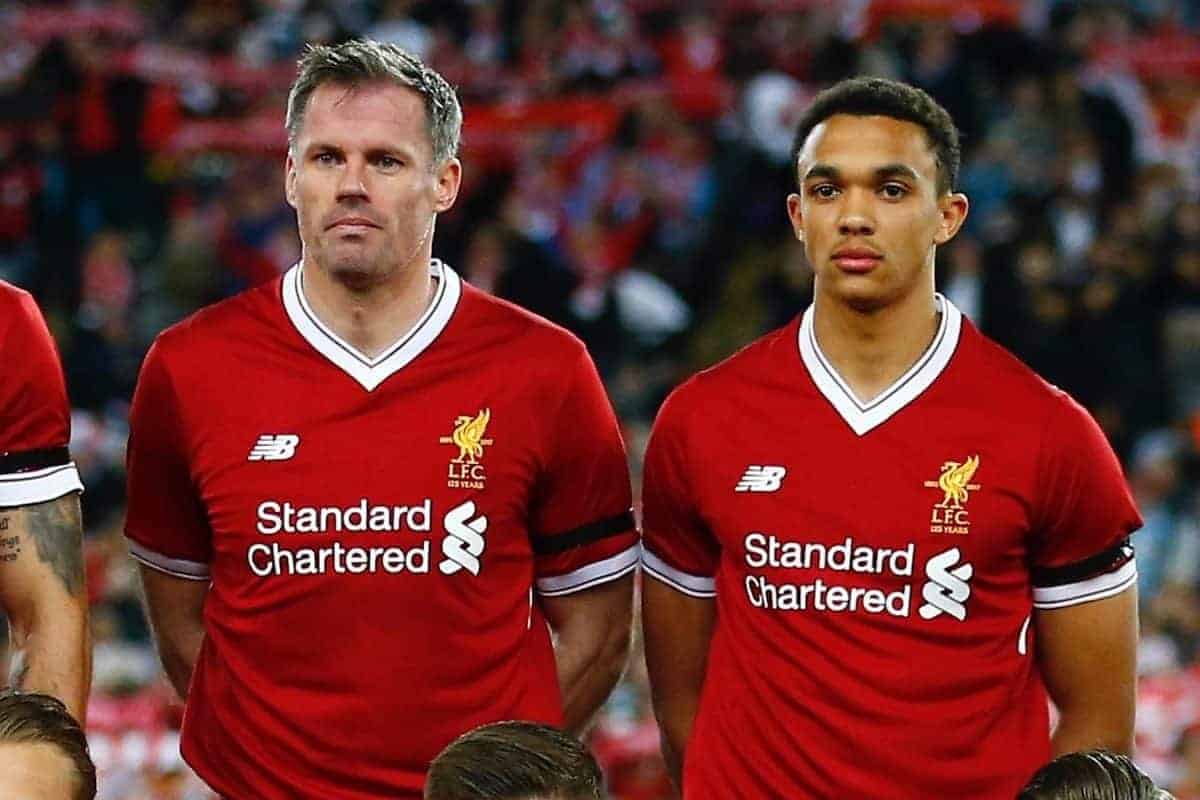 The former Times and Liverpool Echo journalist's story on Carragher's charitable acts also highlight the importance of Scousers to the club.
If Alexander-Arnold can go close to matching Carragher on and off the field, he will certainly be considered a Liverpool legend.
But as Barrett stresses, these are early days yet for the Reds' No. 66.