Jurgen Klopp was in good spirits after Liverpool's 4-0 win over Newcastle on Boxing Day saw his team extended their lead at the top of the Premier League.
The Reds are in unstoppable form at the minute, remaining unbeaten at the halfway point of the season and winning 16 out of 19 games.
Furthermore, Man City's surprise 2-1 defeat away to Leicester City saw Liverpool's four-point lead rise to six, with Tottenham now second in the table after a 5-0 mauling of Bournemouth.
Dejan Lovren's ruthless half-volley sent the hosts in 1-0 up at half-time, before Mohamed Salah's penalty—the first awarded to the Reds in the league in 424 days—doubled the lead.
Xherdan Shaqiri poached an effort to add a third, before Fabinho's first-ever goal for his new club completed a perfect afternoon at the office.
Speaking to reporters after the game, Klopp admitted he was delighted with the result, but said the performance could have been better.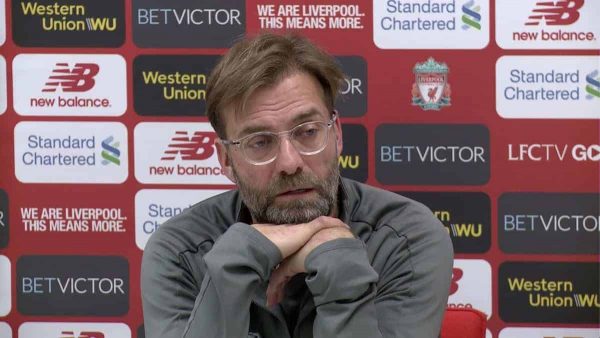 The boss had praise for his side going six points clear at the top, but was clear that the upcoming games would still have a huge impact on the season.
"You said it: we play Arsenal and we play City. Good that we have six points more or seven than other teams, but that's all.
"It's what we wanted to do all the time, we wanted to create a basis for the rest of the season, now the first part is over.
"But we wanted to create our own history, a nice step, conceding [only] seven goals. It's all really good numbers, nice situation, but 19 games to go."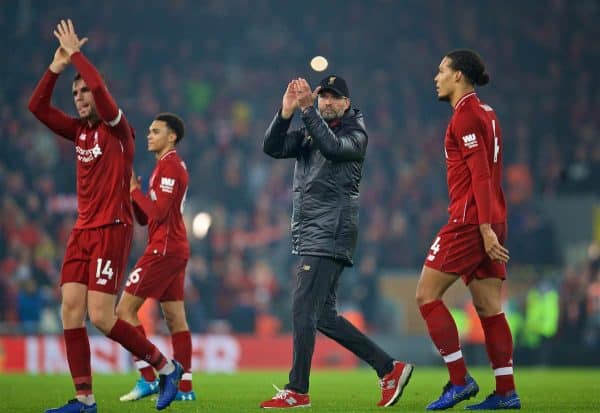 Klopp is clearly remaining level-headed about his team's title chances, responding to a question about the Liverpool supporters cheering the City scoreline by saying.
"Obviously, nobody told our crowd that Tottenham won 5-0!"
Next up for Liverpool is a heavyweight clash with Arsenal on Saturday evening, with the Gunners set to pose a threat to the Reds' unbeaten run.
Klopp's men find themselves in an incredible position, however, with that long wait for title glory just feeling like it might come to an end in May.