Liverpool's ride to the final has been typically wild and full of ups and downs, but which were the instances in each match which took the Reds to Madrid?
Our Champions League campaign started way back in mid-September; since then there have been 12 games all told to get the Reds to this point.
As always, the run has produced stories, memories and many key moments—some obvious and memorable, but also some which can be easily overlooked months later. And, yes…some which are best forgotten.
It hasn't been plain sailing for the Reds, from Paris to Belgrade, from Munich to now Madrid.
Here are the moments which really mattered most.
Group Matchday 1: Bobby beats PSG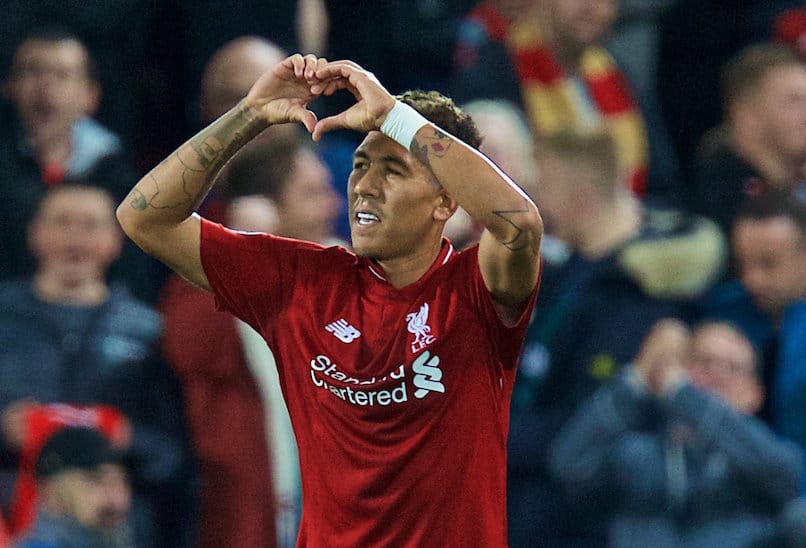 Way back at the start of the season, Liverpool were cruising against Paris Saint-Germain—until they suddenly weren't.
It looked as though a statement performance at Anfield was going to go to waste after the Ligue 1 side pegged the Reds back from 2-0 to 2-2, until Roberto Firmino's impact.
He had only been on the pitch 20 minutes when he spun in the box, made space and rifled home an injury-time winner for 3-2.
Group MD2: Late frustration in Naples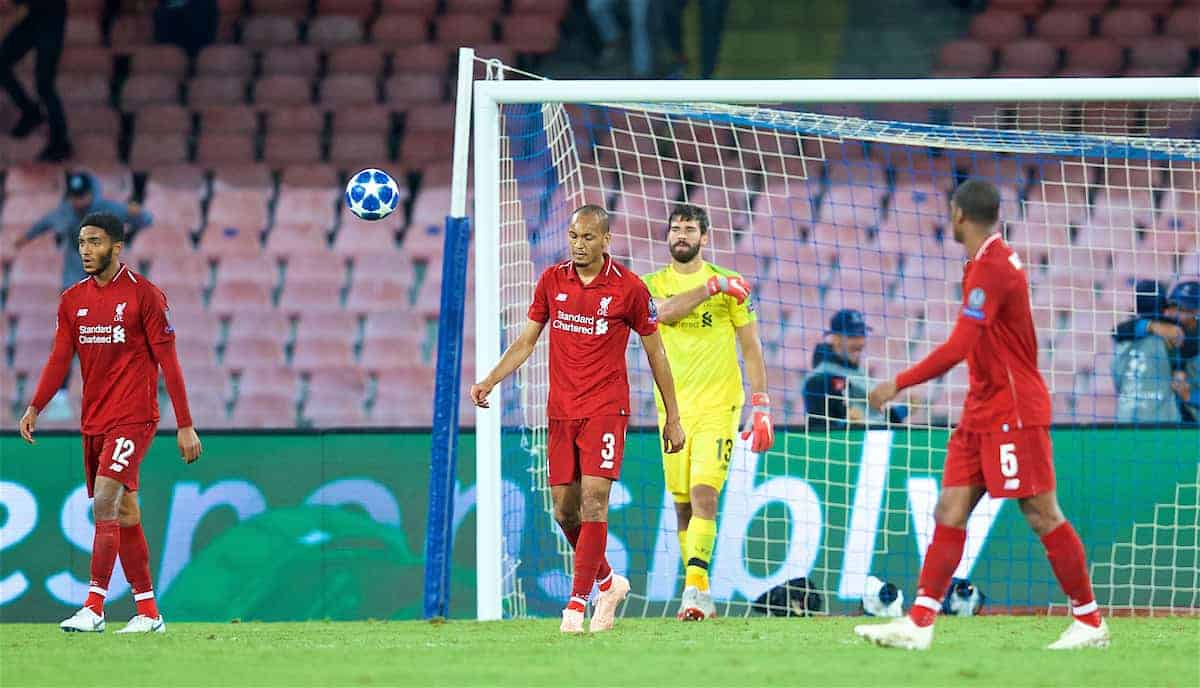 Not a positive, but certainly a key moment as it put a lot of emphasis on the final matchday.
Liverpool were poor against Napoli for most of the game and, in the last 20 minutes especially, they were hanging on for a point.
A couple of near-misses might have given fans hope that they'd escape in undeserved, but much appreciated, fashion—but Lorenzo Insigne scored in the 90th minute to condemn the Reds to a 1-0 defeat.
Group MD3: Fabinho announces himself vs. Red Star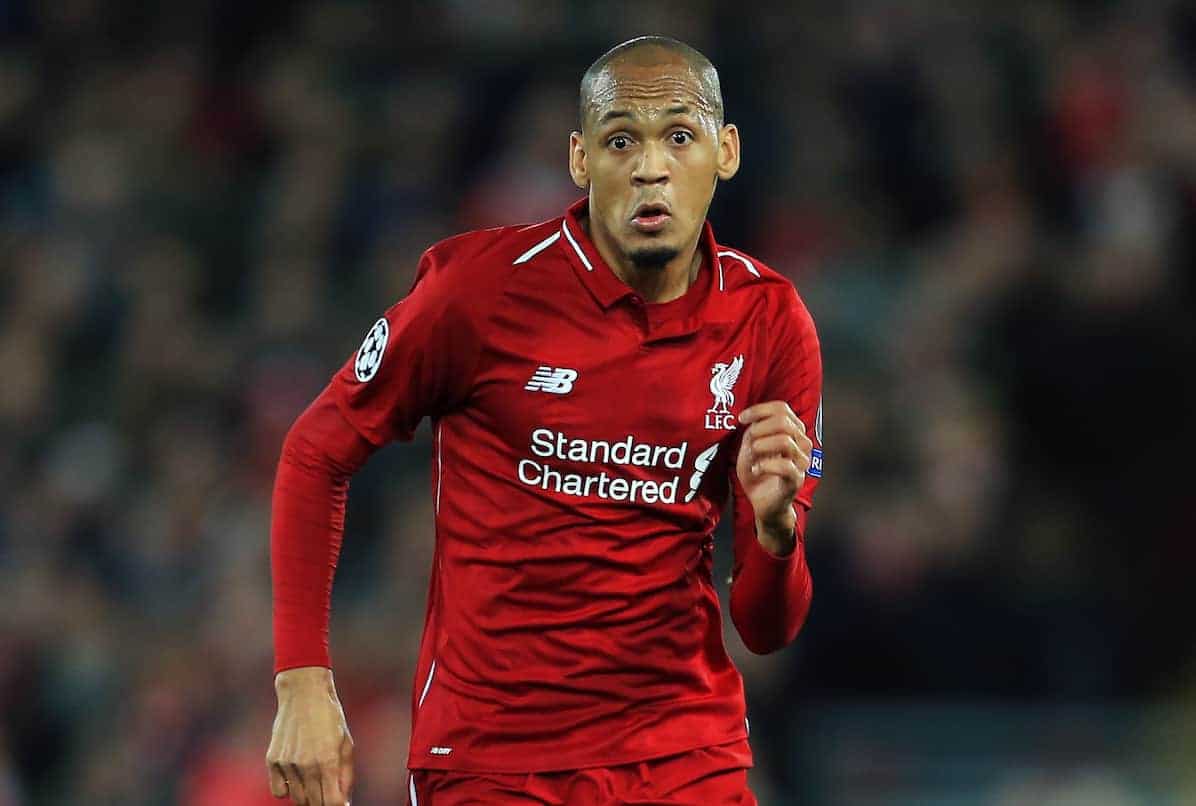 A 4-0 thumping win against Red Star Belgrade carried plenty of positives, including Mohamed Salah notching his 50th goal for Liverpool.
But the big moment to look back on was Fabinho's first meaningful start for the club.
Until this game he'd only been in Klopp's XI for a League Cup fixture, but here, after a shaky opening 15 minutes, he utterly dominated the middle of the park.
It was a sign of things to come from the Brazilian, who made countless brilliant tackles, interceptions and clever passes between the lines.
Group MD4: Sturridge and Salah misfire in Serbia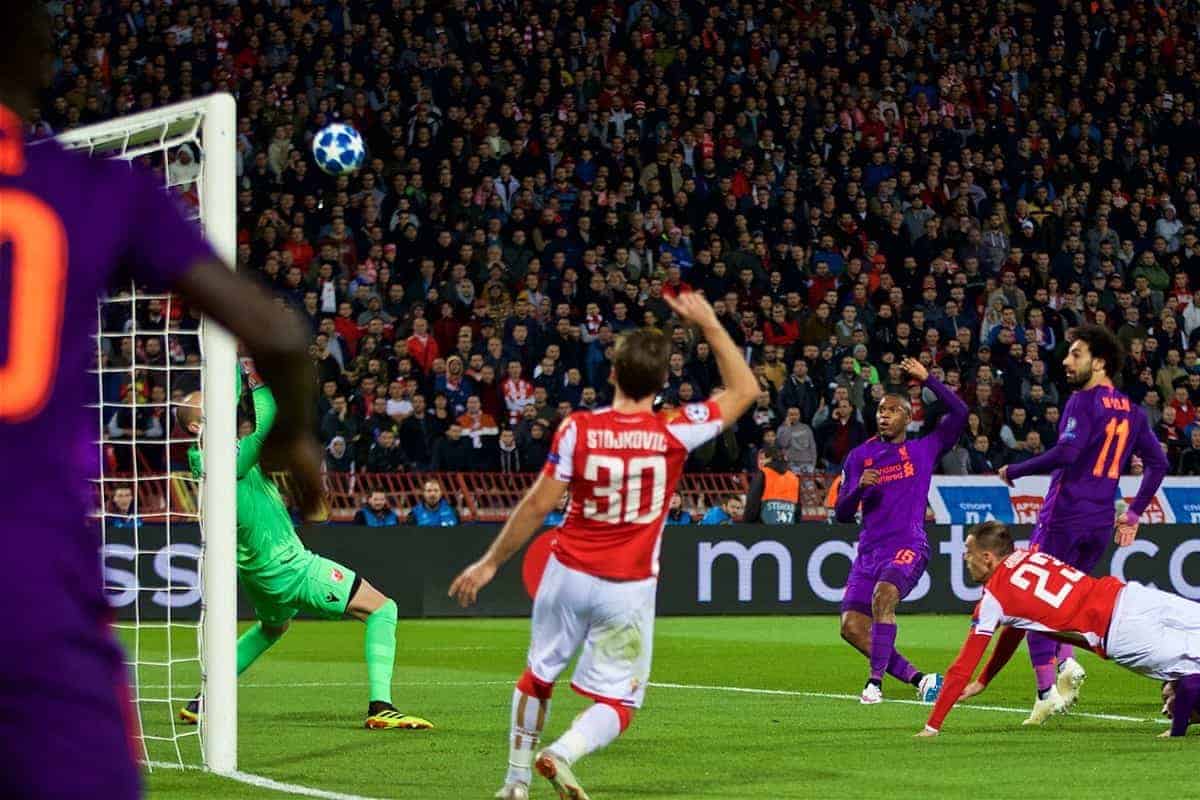 Another away-day horror show, as the Reds went down to Crvena Zvezda, to give them their local name.
It could have been entirely different, but Liverpool's forward line on the night had one to forget: Daniel Sturridge spooned an easy chance with the scores still at 0-0 early on, while Mohamed Salah hit the post and missed other presentable efforts after the break.
2-0 it finished to the hosts, leaving the Reds with work to do.
Group MD5: Milner's critical consolation in Paris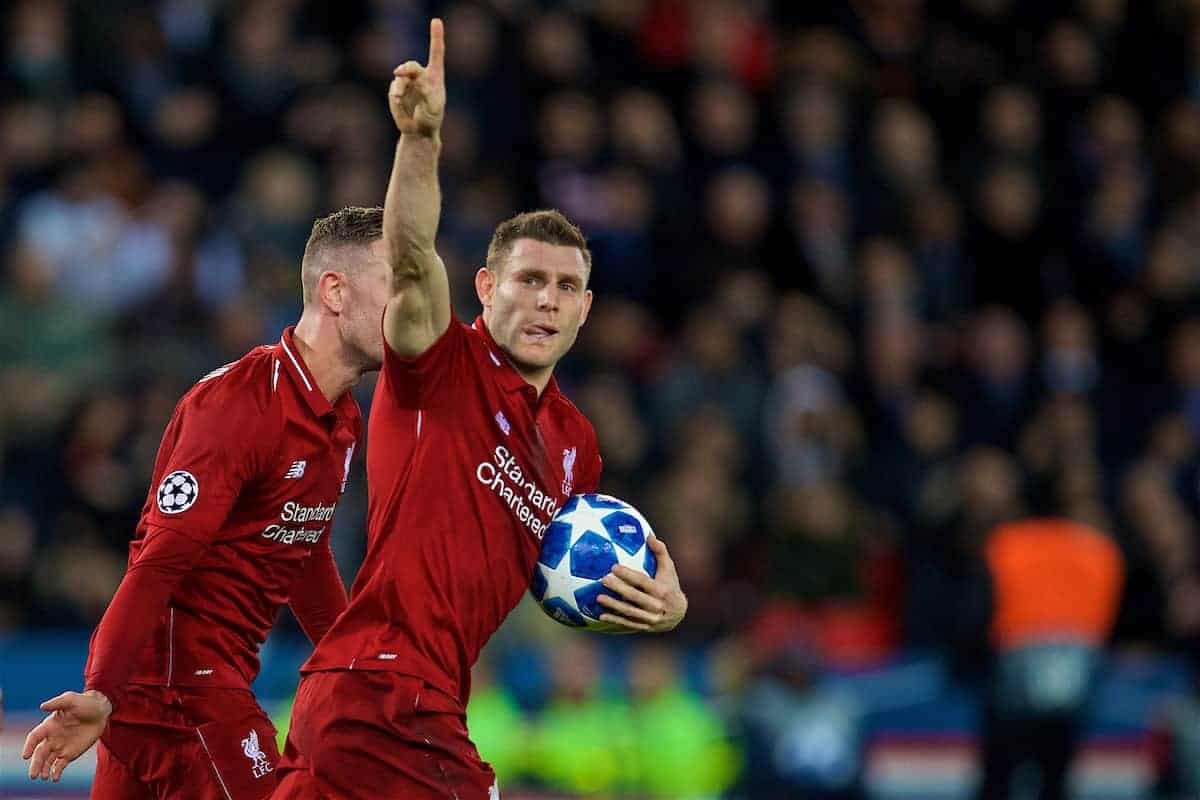 It might not have seemed like an awful lot at the time, but Liverpool's strike from the spot in Paris was crucial.
Once more, a relatively abject performance on the road in Europe cost the Reds defeat, 2-1 this time at the hands of PSG, but James Milner's consolation on the stroke of half-time—and a string of Alisson saves thereafter—had real meaning.
With Napoli racking up a 3-1 win over Red Star on the same night, it meant a 1-0 win for the Reds would be enough in the final fixture—without Milner's goal, it wouldn't have been, and a two-goal win would have been needed at Anfield.
Group MD6: Alisson's late heroics to send Napoli out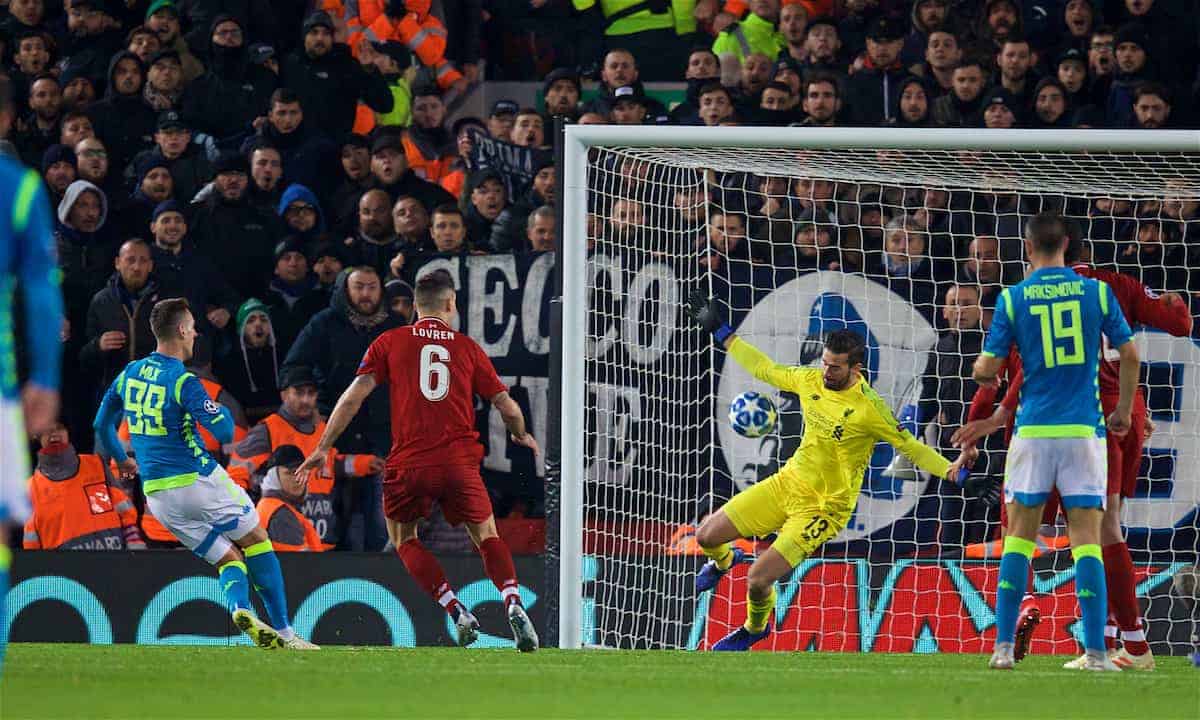 Just as well we only needed one! Mo Salah got the all-important goal, but as Napoli searched for an equaliser, Liverpool missed a hat-full of chances on the counter, with Sadio Mane particularly culpable here.
And, just when it seemed the Reds had done enough, the Serie A side were handed their one big chance to break Liverpool hearts.
A lofted pass was missed by Dejan Lovren and reached Arkadiusz Milik at the far post; his control was good, but his shot was spectacularly, brilliantly and crucially saved by the massive presence of Alisson Becker.
Without that save, Liverpool were out. With it, they progressed at the Italians' expense, 1-0 the score.
Ro16, 1L: Fabinho fills in for Virgil against Bayern

Into the knock-outs and Virgil van Dijk was suspended for the first leg, which saw Liverpool paired with Bayern Munich.
No fear; Fabinho stepped into the void in the back line, with Joe Gomez and Dejan Lovren injured by this point, and the Brazilian continued his superb run of form.
His biggest moment in the 0-0 draw came as he produced a fantastic block tackle on Robert Lewandowski, just five yards from goal as the striker readied himself to score.
An away goal could have changed much in the tie.
Ro16, 2L: Mane brings the magic at the Allianz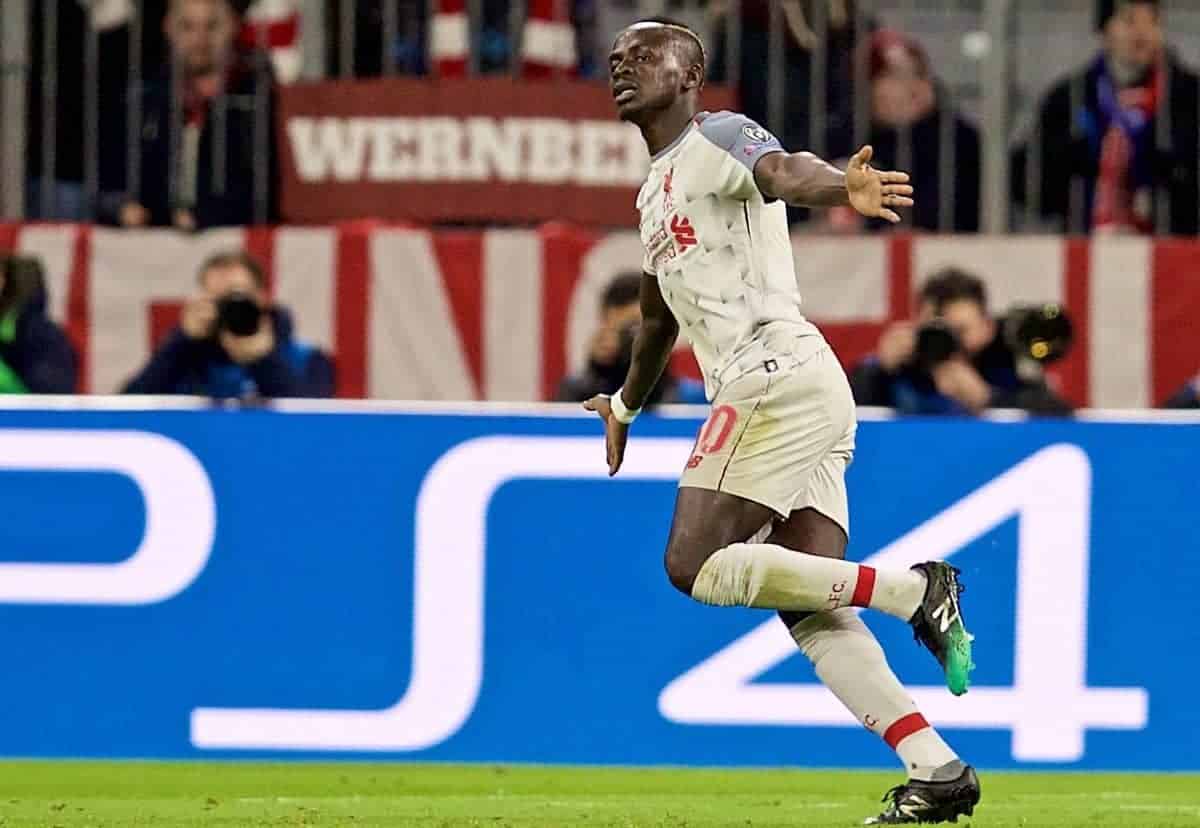 Away goals did come in the second leg, but all for Liverpool.
Mane scored twice on the night, the first a fantastic piece of control, skill and unerring finishing to send the travelling Kop wild and fill the Allianz with a sense of impending doom.
The No. 10 finished off the scoring too, with a brilliant diving header for 3-1. This was the game which for many indicated the Reds could go all the way to the final again, a first big performance on the road in Europe in 2018/19.
Quarters, 1L: Henderson carves apart Porto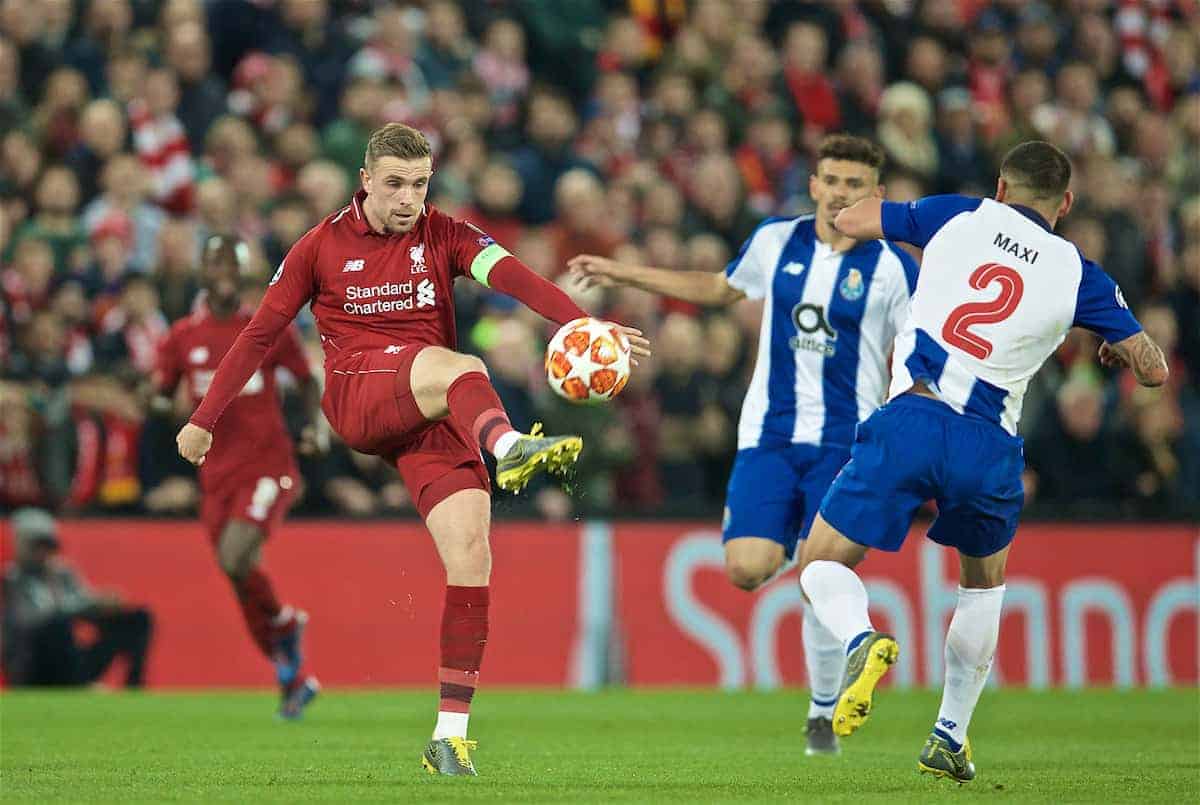 Liverpool were comfortably better than Porto in the first leg at Anfield, but they hadn't made the most of their scoring opportunities—though the same could be said for Porto's striker, Moussa Marega.
Thankfully, Jordan Henderson found the moment of creative brilliance needed to set minds at rest.
The skipper made space for himself, then fooled the entire back line who were expecting a cross or shot—but instead he played in the marauding run of Trent Alexander-Arnold, who crossed for Firmino to score.
2-0 in the first leg, job done.
Quarters, 2L: Salah extinguishes the fiery Dragao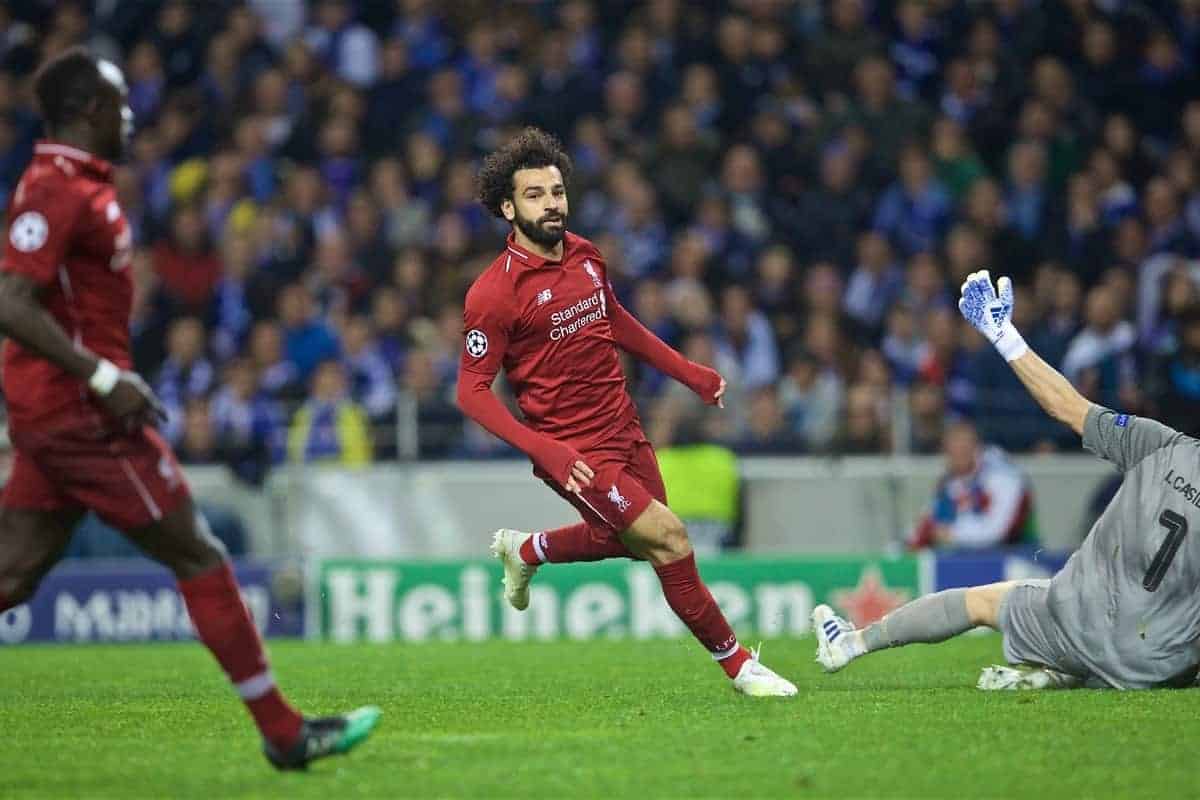 Anfield loves an epic comeback, but the Estadio do Dragao clearly fancied one of their own in the second leg.
Sadio Mane's strike probably put paid to that as a realistic prospect, but the home fans and players were still in all-out-attack, full-belief mode until Salah made it 2-0.
Another great Trent assist, another cool, composed effort from the Egyptian.
A crazy end to the match saw the Reds run out 4-1 winners, 6-1 on aggregate.
Semis, 1L: Alisson opts out of Catalonia corner charge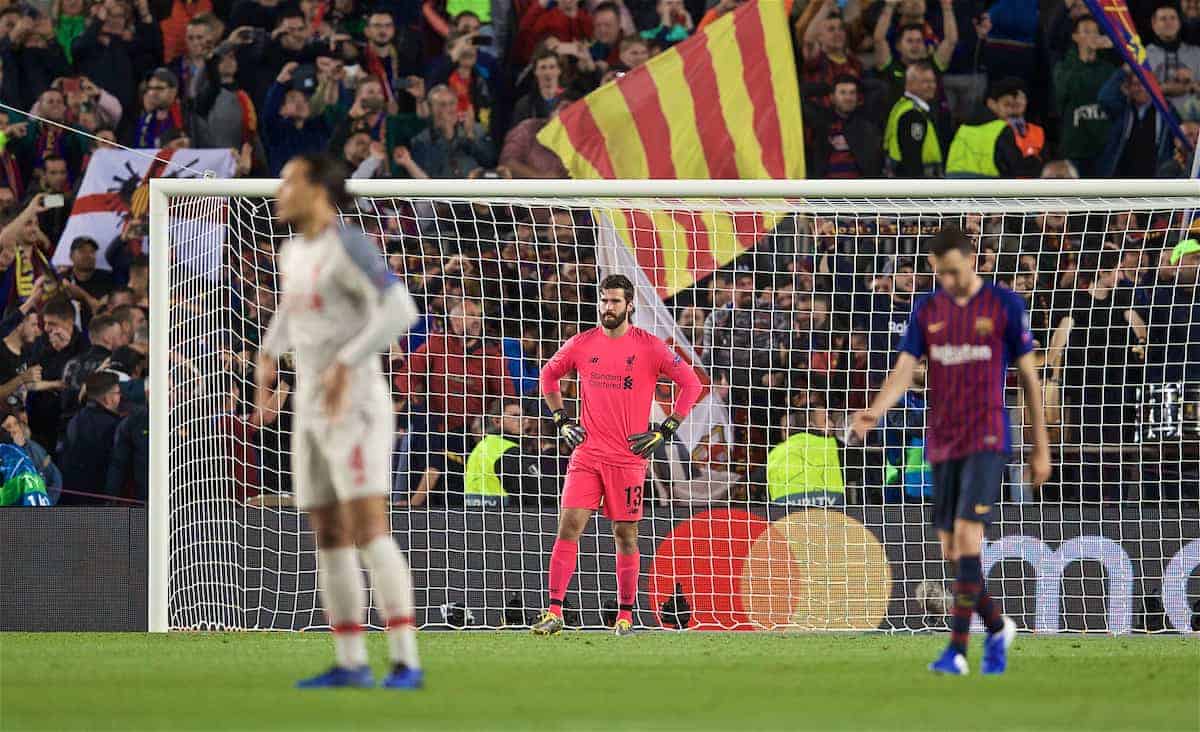 Despite a very good performance between the two penalty boxes, not much went right for Liverpool at the Camp Nou.
Even so, it could have been worse: a late flurry of pressure from the Reds, as they sought out an away goal, saw Klopp beckon goalkeeper Alisson forward for a corner.
He almost went, thought better of it, stayed at home—and ended up being in place to stop a near-certain fourth goal for Barcelona after a lightning counter. 3-0 was bad enough, but it could all have been so different.
Semis, 2L: Gini's thunderous, angry arrival against Barca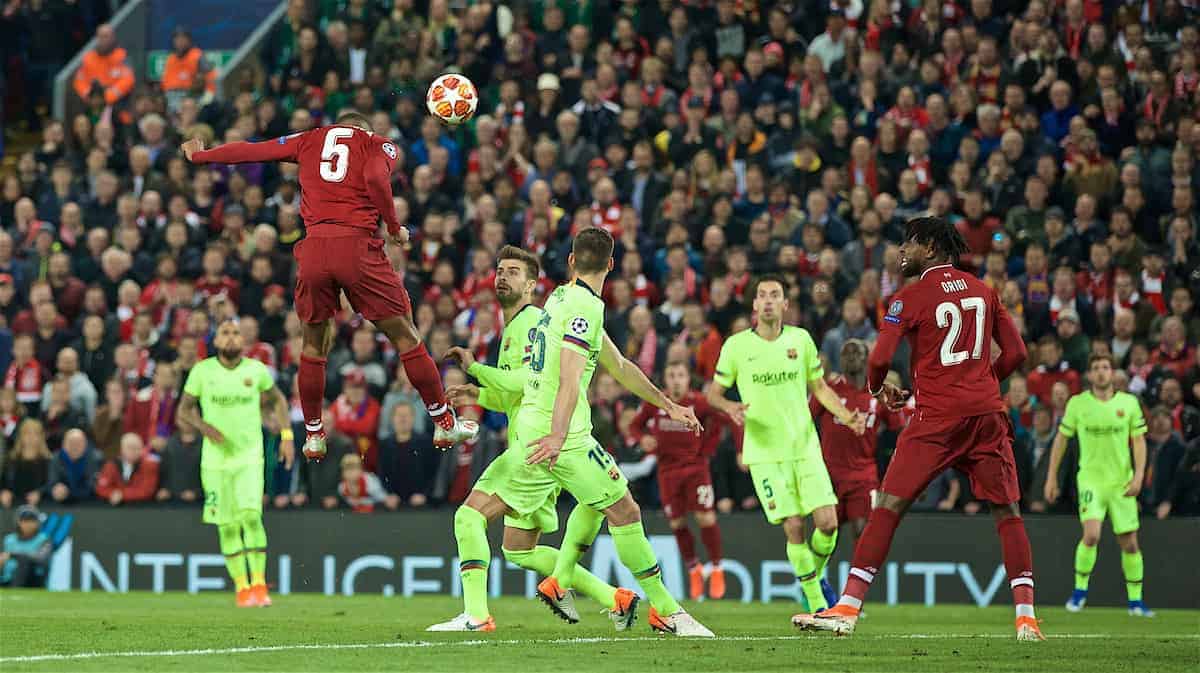 Did we mention that Anfield loves a comeback? European nights are rarely filled with more anticipated of a memorable occasion than at Liverpool's famous ground, and that's exactly what happened in the semi-final second leg.
Everyone has a moment of their own here as to what made the most telling difference, but it's hard to argue with the furious impact made by Gini Wijnaldum, brought on as half-time sub for the injured Andy Robertson.
Clearly, the No. 5 felt he should have started—and proved exactly why in the best possible way. In just a few minutes on the pitch he forced the Reds forward, made good runs into the box…and then got his reward.
That driving surge into the area, that shot and that goal: it all swung the momentum Liverpool's way in an almighty, unstoppable tidal fashion.
Gini himself carried that wave of pressure with the third goal en route to a stunning 4-0 win, and his stunning performance off the bench was more than Barcelona could handle.
Now the fight is on for the key moment in the final itself; let's hope a Liverpool player makes the positive, pivotal contribution!