Virgil van Dijk has credited his time in Scotland, and before that his native Netherlands, to moulding him from a player who did "just enough" to world class.
Van Dijk's journey to Liverpool came via a traditional route, proving himself back in his homeland before making a formative switch to Celtic and then to the Premier League.
He spent three years with FC Groningen, before moving to Glasgow in 2013 and then, two years later, onto Southampton where he truly caught the eye of the upper echelon.
His performances at St Mary's eventually convinced the Reds to make him the world's most expensive defender at £75 million in 2018—a record recently broken with Man United's move for Harry Maguire.
Since then, Van Dijk has proved himself one of the best players in world football, and is one of the favourites to win the Ballon d'Or later this year.
But his classy, dominant approach was not always apparent, as he explained of his time at Groningen, and early on at Celtic, in an interview with The Big Interview with Graham Hunter podcast.
"There were times at Groningen, and even at Celtic, that I did 'just enough'," he explained.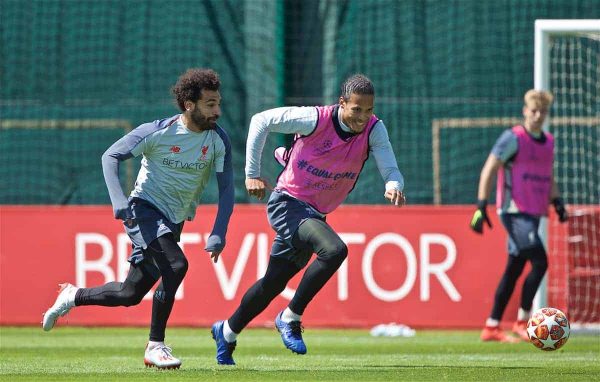 "So when there was a one-vs-one sprint, and I knew I was going to beat him, I just did just enough [of a] sprint so I could get him and play the ball back.
"I've learned over the years that you just have to give everything.
"It makes it look maybe a little bit easier, but you also make it easier for your team-mates.
"That's something I've definitely developed.
"It also makes me more concentrated in games, it also makes me more aware, and I think [I make] less mistakes as well."
Van Dijk described his two-year spell at Celtic as a "fantastic experience," with it being his first move away from the Netherlands.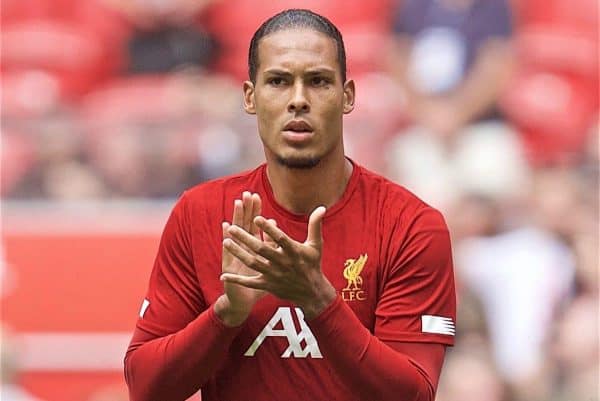 It is difficult to imagine now, but Scottish newspaper the Herald described his performance in one of his first games for the club—a 2-0 loss to Shakhter Kargandy in the Champions League qualifiers—as a "horror show."
The 28-year-old recalled that night in Kazakhstan in 2013 as part of crucial stage in his development, with a "very challenging couple of weeks" steeling himself for the rigours of top-level football.
"It was [testing] in the beginning," he continued.
"I remember the first week I arrived there, looking for houses was already a thing, training with the group, then I made my debut against Aberdeen, away.
"We won, I think, so that was good. Then a couple of days after we went to Kazakhstan, and Neil Lennon told me he was going to put me in.
"So I started that game, on artificial grass, and we lost 2-0.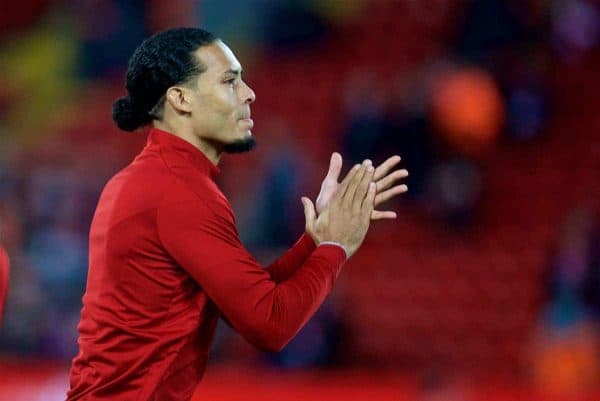 "That was very testing, because we stayed overnight as well and I got so many bad reactions from so many fans.
"They were right: I was poor that night. And then [the focus is] obviously how you're going to bounce back from that.
"I remember the return game at Celtic Park, because it was the 'final' basically, to get into the Champions League, and I was on the bench.
"We went 1-0 up, 2-0 up and then we scored for 3-0.
"Basically we were through, and in the last couple of minutes I came on and we all celebrated because we were going to play in the Champions League.
"That was one of the big reasons I went to Celtic as well, to experience the Champions League with Celtic.
"It was a very challenging couple of weeks at that time, and after, say, three or four games, I had the flow and I kept playing, kept progressing.
"I felt so good and obviously the quality of my game kept getting better as well, and a year after, becoming champions was a big thing for me."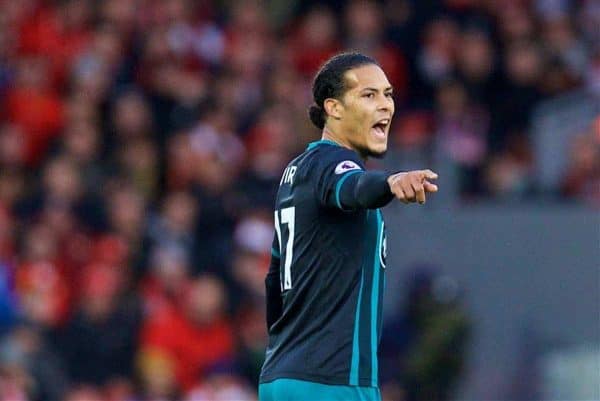 Van Dijk joined Southampton for £13 million in 2015, ahead of Ronald Koeman's second season as manager on the south coast.
Koeman is now Van Dijk's manager at international level, and the centre-back attributes much of his rise to the influence of the former Barcelona defender, who demands perfection.
"It was a massive dream for me, to play in the Premier League," he reflected.
"When it actually happened with Koeman it was a double plus for me, because I wanted to work with Ronald Koeman for as long as I [knew].
"When, for example, we had a passing exercise, 10 on one side, 10 on the other side. He would have watched me and maybe another two others.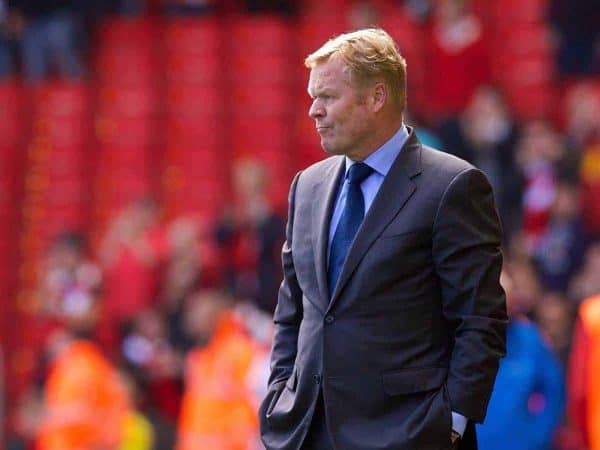 "Everyone's giving 10 passes and I'm giving nine good, one bad and the rest are giving five good, five bad; he would shout at me.
"Everyone could hear it as well, that was just something he did.
"He wanted to work with me so bad as well, he wanted to improve me, he wanted to make me a better player.
"I was so happy in the end that he did those kinds of things with me.
"At the beginning you're like 'the other guys are making five bad passes as well, and you're coming for me when I make one bad pass?'.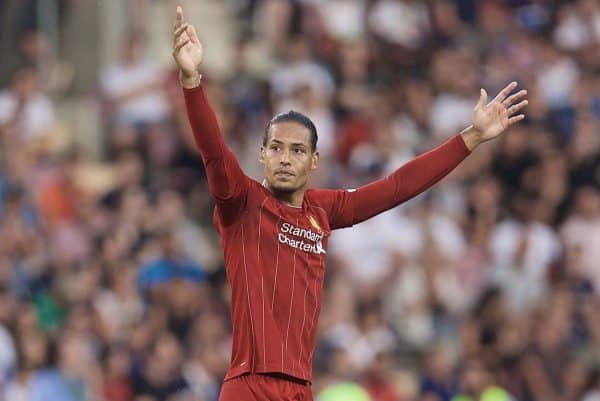 "In the end I came to appreciate those kinds of things, and I just respect him so much as a manager, of course, but also as a human being.
"I've had many conversations with him, still obviously now I'm the captain of Holland, and I have such a great relationship with him.
"He's still a manager who [when] he walks up to us, I try to do [everything perfect]. That's something he gave to me."