Liverpool boast one of football's most sophisticated analytics teams, led by Michael Edwards, with Tottenham's loss their gain when it came to a director of research.
The Reds have become renowned for their nuanced approach to recruitment, with this allowing them to get the best of a difficult market in recent years.
Signings such as Mohamed Salah, Sadio Mane, Andy Robertson, Gini Wijnaldum and Roberto Firmino have come as the result of thorough research into data, among many other aspects.
This has led to many those brought in exceeding expectations, with Firmino a prime example having been plucked from Hoffenheim, where he was operating as an attacking midfielder, to establish himself as one of the world's best No. 9s.
Edwards, in his role as sporting director, gets much of the credit for the club's excellent business in terms of incomings, outgoings and new contracts, but there is a team working under the 40-year-old who also deserve praise.
Ian Graham is one of those, with the University of Cambridge graduate fronting a six-strong team that focuses on data analysis, including recruitment.
Graham has been credited with identifying Salah and Naby Keita as primary targets for the club, while one of his first duties was studying Philippe Coutinho ahead of his £8.5 million move from Inter Milan in 2013.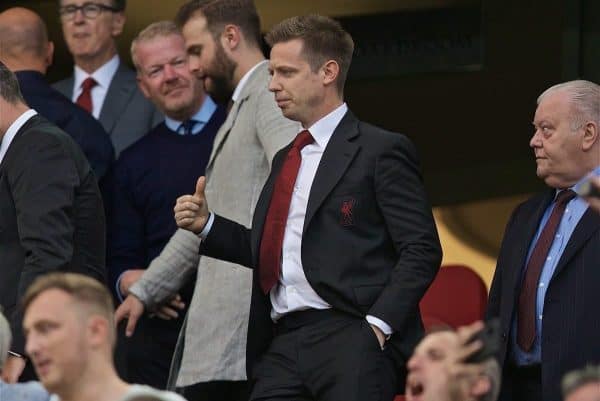 He joined Liverpool in 2012, after four years of consultancy with Tottenham—where he first met Edwards—and speaking to the club's official website, Graham explained how Edwards, John W. Henry and Damien Comolli all had a role to play in his switch.
"Part of Damien's first attempt to build something at Liverpool was to get someone in who could do the football interpretation and video side, but also understand the data side and make a judgment on whether the quality of the analysis is any good or not," he said.
"He asked us if we knew anyone who could do this sort of job and we mentioned Michael's name as a possibility, given that we'd worked with him at Spurs, and he took Michael to Liverpool in late 2010 or early 2011 or something like that.
"It was only after Damien left that Michael and the owners decided that…they could ask me if I wanted to work directly for Liverpool, which happened in April 2012."
This fulfilled a long-term ambition for Graham, who explained: "When I heard the news that John Henry had bought Liverpool back in 2010 I thought, 'Liverpool is the place to be'."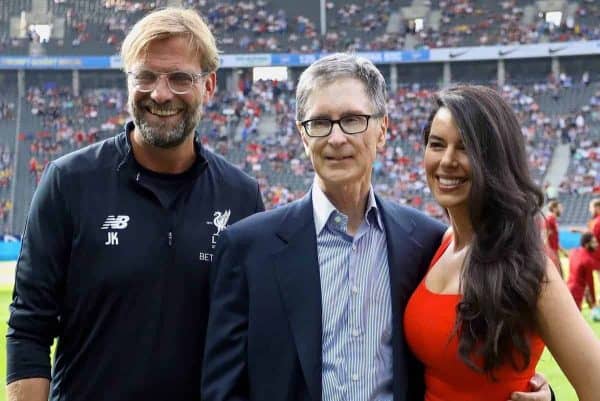 A series of changes behind the scenes, including the promotion of Edwards and the instalment of an analytics team with Graham at the forefront, have given the Reds an advantage over many of their rivals.
Comolli's stint as director of football can be considered a dry run, as FSG got to grips with life as owners of a top-level football club, but now the setup has been refined and the club are reaping the benefits.
Effectively poaching both Edwards and Graham from Tottenham has proved a masterstroke, allowing them to steal a march on the north London side when it comes to recruitment.
Liverpool are now a well-oiled machine under FSG, Edwards and Jurgen Klopp, and the establishment of such a strong analytics staff—who also focus on tactical data as well as research—has been one of their biggest positives.
It is the product of a series of successes, from Moneyball to Edwards' blossoming reputation as sporting director, that has made Anfield an elite destination.