Liverpool must aim for at least a top-four finish in the Premier League this season, but their three toughest opponents will provide stern competition.
The Reds disappointingly finished fifth in 2022/23, in what was a horribly below-par campaign, and they had to watch their rivals fare much better.
An unstoppable Man City side won the treble, Arsenal pushed them all the way in the league, and Man United battled their way to fourth and will again be a threat.
Here's the lowdown on Liverpool's three main rivals at the top in 2023/24.
Man City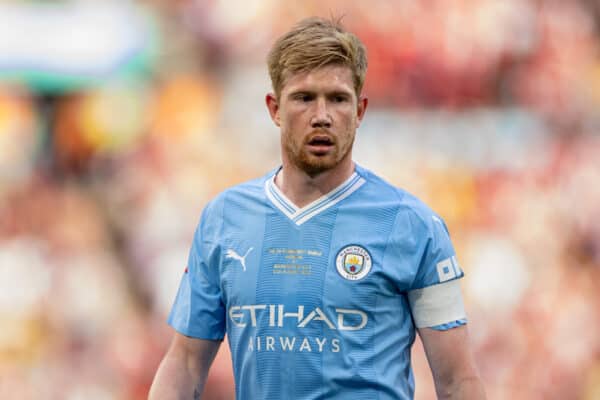 Last season: Champions
TIA predicted finish: Champions
---
The view from Man City
Simon Curtis (@bifana_bifana)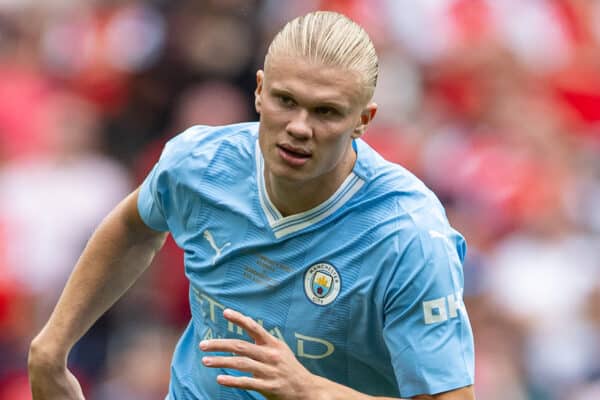 Last season was… off the scale. I'm afraid there is no matching that, meaning some people are going to be disappointed with 2023-24.
With Gundogan gone, Bernardo surely to follow and De Bruyne reaching the age of experience, change is in the air, with the likelihood of more departures and thus more opportunities for the rich flow of youth team prospects knocking on the door.
This season will be… less rewarding, more challenging.
There's no way Haaland can score that many, no way opponents aren't going to go tighter on Rodri, no way the pressures of all the extra fixtures as Champions League winners aren't going to act as a distraction.
This season is a big opportunity for Arsenal, United, Chelsea, Tottenham, Newcastle and Liverpool to grab some prizes.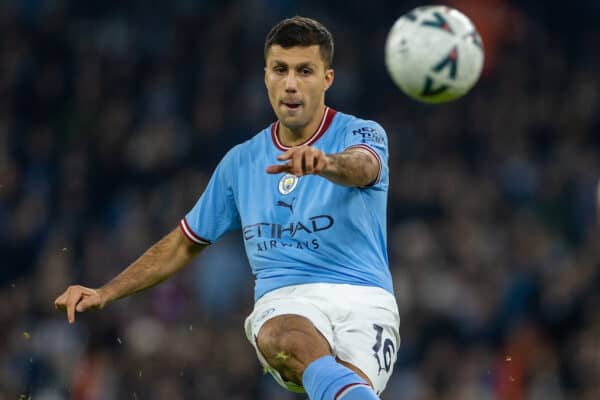 Our key player is… Rodri. He was the answer 12 months ago and he still is. Despite Haaland and De Bruyne getting most of the headlines and awards, he makes City tick.
His Champions League final winner proves the 'come the moment' saying. Disrupt him and you increase your chances of success.
We'll finish… 3rd
Liverpool will finish… 4th
Arsenal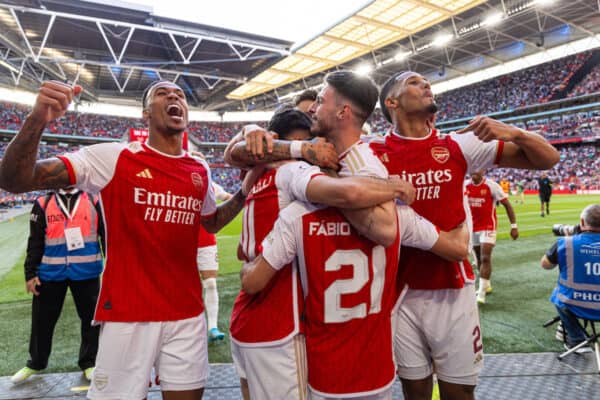 Last season: 2nd
TIA predicted finish: 5th
---
The view from Arsenal
Matty Long (@Matty_Long)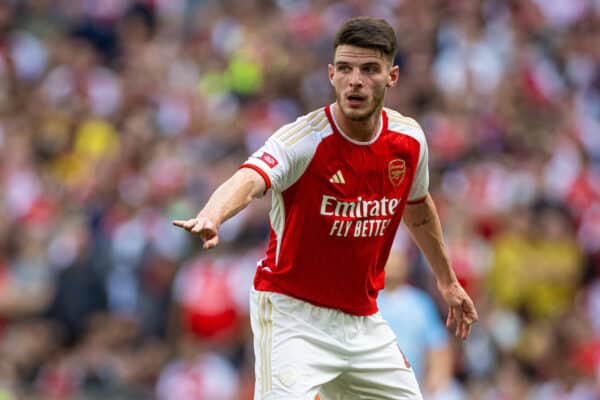 Last season was… the most fun I've had supporting Arsenal since the early 2000s.
If you aren't going to win trophies, then the next thing you want is the sense that your team is on the right trajectory with the manager, players, and fans all united.
We went in hoping for fourth place and found ourselves in the mix for the title. It was an amazing ride. The fact that most rival clubs were trash made it even better. Beating Chelsea and Tottenham home and away? Delicious.
This season will be… different. Now there's the weight of expectation that comes from a strong season and a summer of high-profile signings.
Arsenal should be even better on the pitch, but last season had a sprinkle of fairy dust in the atmosphere that might not be there this time round.
But it is up to the team to respond to the increase in pressure and I think our team is full of characters who will relish that challenge. Our manager certainly will.
Our key player is… It certainly felt like William Saliba was the key man after a back injury in the Europa League forced him out of the run-in and we surrendered top spot to Man City.
Last season you could take one of any number of different players out of our first 11 and we wouldn't be the same, though. But now with new players coming in we should be able to rotate more and not be so reliant on the first eleven.
Having said that, Martin Odegaard is probably irreplaceable. He's the captain, a workhorse, and has added goals to his game. With Fabio Viera still unconvincing as his deputy, he is a player we need to be starting every Premier League game.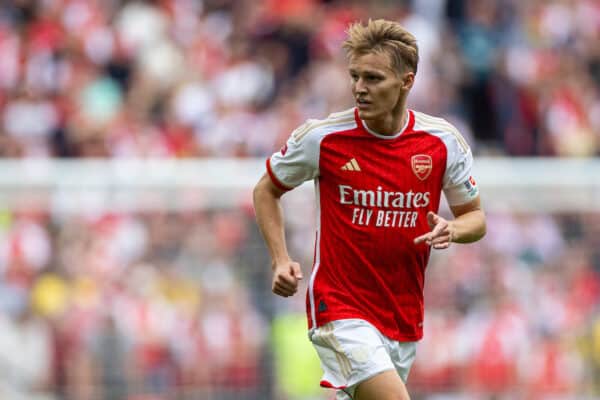 We'll finish… 2nd, I think.
It's hard to tip anybody against the City juggernaut, but even if we are at our best we would likely have to hope they suffer a drop-off or some sort of ennui after winning the treble.
I think it will still be a tough season and there are no guarantees for Arsenal, despite the new signings as football doesn't always work like that. The Champions League will also take its toll, but it should be really exciting.
Liverpool will finish… third, assuming they continue the form they found in the final third of last season.
It's hard to see them finishing much higher than that at the moment, as I think some of their midfield issues from last season still linger.
I don't expect them to be down for too long with Klopp at the helm, though, and they still have some fantastic players that I'll no doubt try to cram into my fantasy team every week.
Man United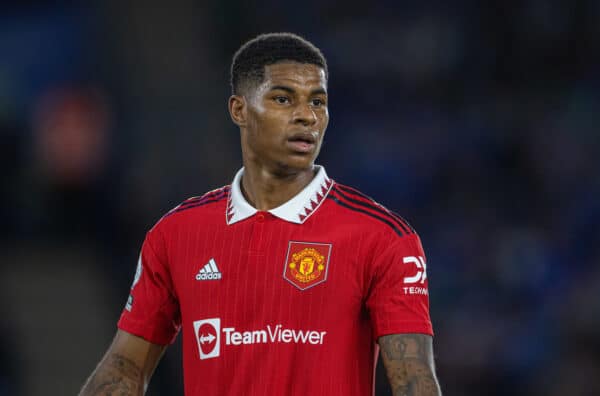 Last season: 3rd
TIA predicted finish: 3rd
---
The view from Man United
Kadeem Simmonds (@KadeemSimmonds)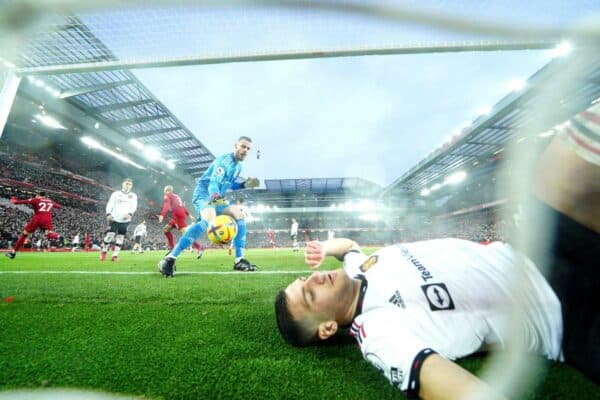 Last season was… as good as most United fans could have hoped for. One trophy, a cup final and a top-four finish.
A poor showing in the Europa League shouldn't take away from there being clear signs of progress under Erik ten Hag in his debut season, and wins at home against Man City, Liverpool and Arsenal were great.
The less said about the results against those same teams on the road, the better.
This season will be… interesting.
Further additions in the summer transfer window should give us enough to make it out of the Champions League group stage, progress to the latter rounds of the two domestic cups and once again finish inside the top four.
If we can be in a title race come March or April, then I would consider that a successful season.
Our key player is… Bruno Fernandes. It's hard to look past him and there's a reason he has been made captain.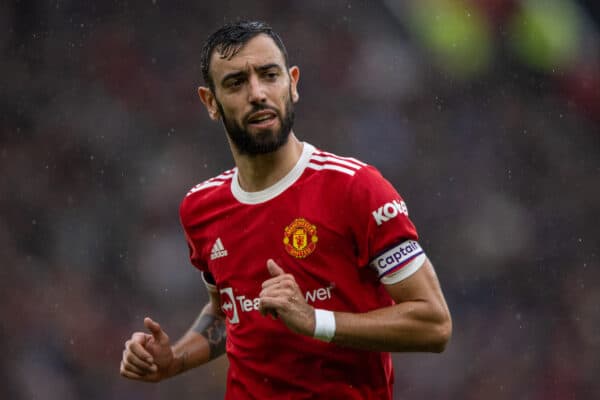 Fernandes' influence on the team is so clearly felt when he's not playing, which isn't often. Without him, United miss that urgency in getting the ball forward and the ability to turn defence into attack in a split-second.
Love him or hate him, it's obvious he's United's talisman until someone else can step up on a consistent basis.
We'll finish… third. It will be close and I can easily see a scenario where we finish fourth. We just don't have enough to challenge the top two for 38 games.
Liverpool will finish… fourth.
That being said, resting key players in the Europa League could keep them fresh for a league campaign where they finish third, if not second if Arsenal struggle to adapt to their Champions League return.