Spanish newspaper Marca are today reporting that Real Madrid are no longer interested in signing Liverpool striker Luis Suarez.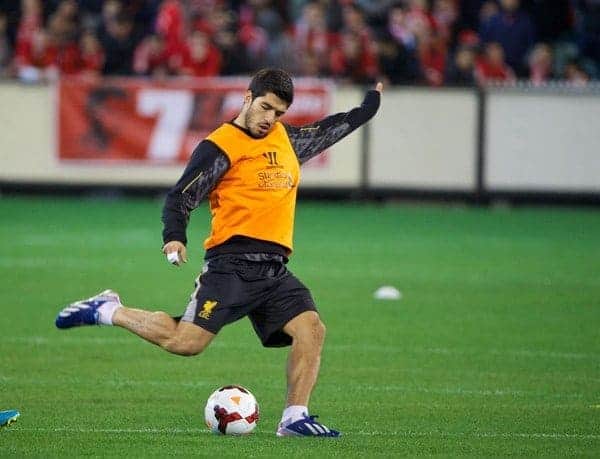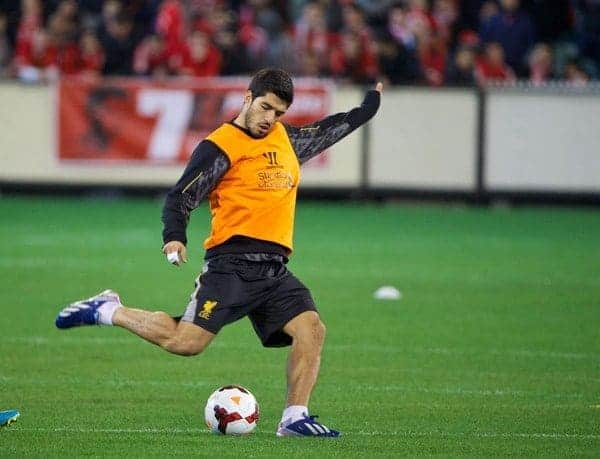 The report claims new boss Carlo Ancelotti will instead place his faith in home-grown talents Morata and Jesé:
"We believe in them and they deserve this opportunity. They are also very good. If Higuaín leaves, we are not going to sign a new forward".
It is worth noting that Marca are somewhat of a mouthpiece for Real. This story could well be part of Real's game in the sorry transfer saga.
This morning, Liverpool boss Brendan Rodgers is quoted in The Liverpool Echo explaining that Arsenal's £40m (plus £1) bid for Suarez does not mean it has to be accepted, merely that talks must be allowed:
Suarez's agent Pere Guardiola believed a bid of more than £40million would allow his client to move on but Liverpool have always insisted that is not the case.

Asked if the Reds simply had to inform Suarez of offers in excess of that figure, Rodgers said: "Absolutely. That's it. There is nothing more than that."
Rodgers explained:
"If Arsenal want the player then they have to produce the value for the player.

"There was an offer a few weeks ago of £35million and two weeks later it is now £40million and £1. I don't think it is anywhere near the value of what he is worth.

"It is two-fold really. A player may want to go, but then somebody has to pay the value or worth of that player."
The saga is complicated by the interpretation of the clause in Suarez's contract. Liverpool's stance differs to that of Suarez's agent, Pere Guardiola – who reportedly advised Arsenal to make their bid this week as such. The Telegraph write:
Suárez and Arsenal are confident their last offer triggers his sale, according to an agreement he has with Liverpool. Despite having previously stated a desire to leave the Premier League and join Real Madrid, Suárez is keen hold talks with the London club.
Meanwhile, Metro reporter Massimo Marioni ponders whether the problem could be in the interpretation of whether Arsenal are deemed a "Champions League club" at present:
Suarez's clause is understood to stipulate the £40m offer must only be accepted by a team playing in the competition, and seeing as the Gunners face a two-legged qualifier in August, the Merseysiders may argue their hand cannot be forced until Arsene Wenger's side are confirmed competitors.
The whole saga is complicated further by Suarez's current suspension which means that Real Madrid could be happy to let this run until late in the transfer window and thus by then Suarez will have served more matches in the ban. Hence, this report in Marca claiming they are not interested in signing the Uruguayan.
What happens next is anybody's guess. Suarez could attempt to force through a move by handing in a transfer request – seemingly the only reason he hasn't already is due to "loyalty" bonuses which would consequently be forfeited.
What is clear is that Liverpool do not wish to sell to a team who are effectively their main competitors right now. The Reds aim is for top four and thus Champions League, and Arsenal are realistically the most likely team they can catch up with – it being difficult to see either of the Manchester clubs or Chelsea finishing outside the top four.
This saga looks set to run and run. And you thought you were bored of it already!