With this summer's Luis Suarez transfer saga at it's most messy this week, former Liverpool Managing Director Christian Purslow has reiterated what many fans are saying on social media – that Suarez has been let down by his agent.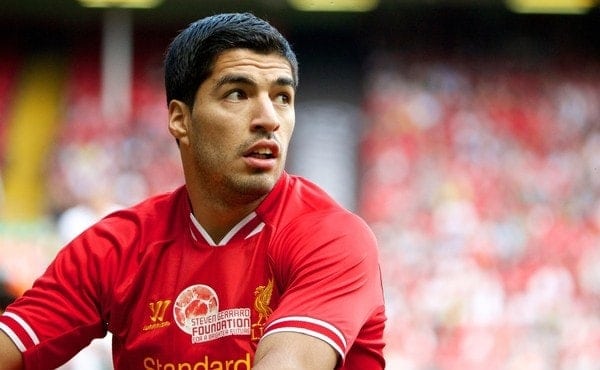 This week interviews were arranged for Suarez with the Telegraph and Guardian national newspapers, in which Suarez was adamant he has a buy-out clause in his contract.
However, on Wednesday night the PFA's Gordon Taylor ruled that suggestion out and Suarez's quotes to the papers looked unfounded.
"What's unusual about this case is there seems to be some significant confusion between the player and the club as to whether he did or didn't have such an escape clause," Purslow told Sky Sports News.
"Yesterday it became clear that he did not have a clause, so I suspect he's pretty unhappy with his agent who got that wrong a year ago."
Suarez's agent is Pere Guardiola, brother of Bayern Munich and former Barcelona boss Pep Guardiola.
Purslow doesn't think Liverpool and Suarez should be the only ones unhappy with Guardiola's advice this week.
He added, "I also suspect Arsenal are unhappy because they're a club who do their business extremely properly and professionally and they will have been made aware by intermediaries acting for the player that he thought such a clause existed.
"They will have done the right thing, which is make a written offer to Liverpool.
"They may have spent a lot of time thinking that if they were to make an offer at that level they would be securing a player. This is not something one does on a whim.
"I suspect Arsene Wenger and Arsenal have been planning Luis Suarez as their main signing for some time and to discover that such a clause is not valid and doesn't work runs the risk of seriously wasting Arsenal's time as well."
On Thursday night the saga took another twist with Liverpool's principal owner John Henry telling papers that he had privately spoken to Arsenal officials, making it very clear that Suarez is not for sale.