With the 2013/14 season less than two days away now, all that needs to be said has been said and all preparations for the campaign are just about done.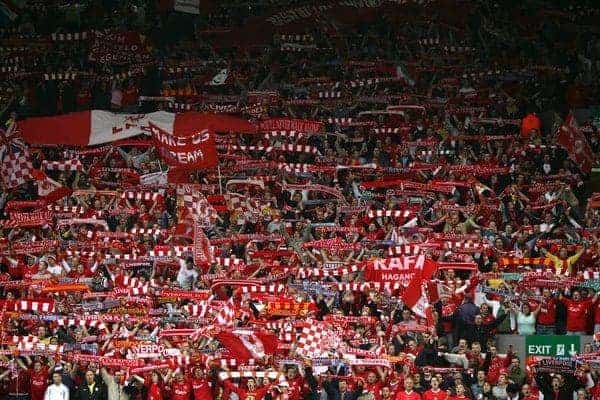 All that's left is for Liverpool to take to the field against Stoke City on Saturday and get the new campaign underway.
So we thought it was the perfect time to ask Reds fans their predictions for the forthcoming season.
We asked where fans think Liverpool would finish in the league. Will there be any Cup runs? Who will be Liverpool's best player?
The responses varied to different degrees, but generally Liverpool fans think the team will progress from last season, but possibly still miss out on Champions League.
Here are just some of your responses. And please let us know your season predictions in the comments below, or on Twitter @thisisanfield.

@thisisanfield 6th, semi final of league cup, quarter final of FA cup. Coutinho best player.

— James Fleming (@J_Flembo) August 15, 2013
@thisisanfield I think we'll finish 6th, quarter finals in a cup and the player of the year will be Steven Gerrard

— MRKY MRK ?????????. (@Markhughesuk) August 15, 2013
@thisisanfield
5th
Capital one cup quarter finalists
FA cup 6th round
Coutinho best player

— Conor (@ConorKim97) August 15, 2013
@thisisanfield if we land Willian IF. We are seriously contending 4th. Key players: Cou10no, Kolo and Gerr. 1semi, 1final/silverware

— Heinrich (@Heinrich_90) August 15, 2013
https://twitter.com/LFCsPlaymaker/status/368107918387728384
@thisisanfield 5th, Fa cup win, carling cup semi. Best Player Phillipe Coutinho :)

— Asif Khan (@asif1092) August 15, 2013
@thisisanfield 4th position. FA Cup Finals, Capital One Quarter Finals.

— Don ?? (@docdee007) August 15, 2013
https://twitter.com/MartyWalsh777/status/368109201853542400
@thisisanfield with the current squad? 5th or 6th league position? minimum quarter final for FA n CoC. Best Player : Coutinho

— Syahirul Alim (@alim_9) August 15, 2013