Dan Holland reflects on a very disappointing day at Anfield and the end of a very encouraging start to the season.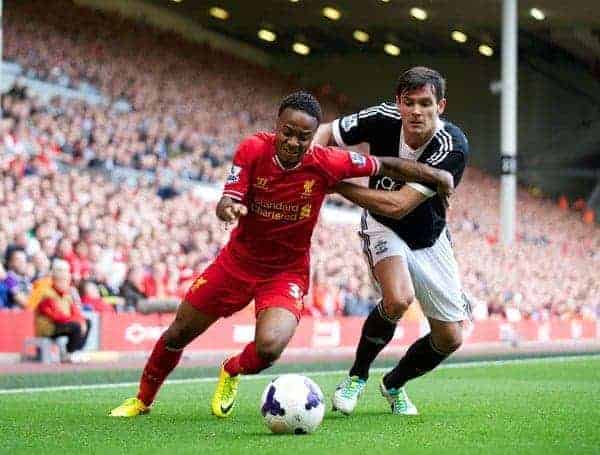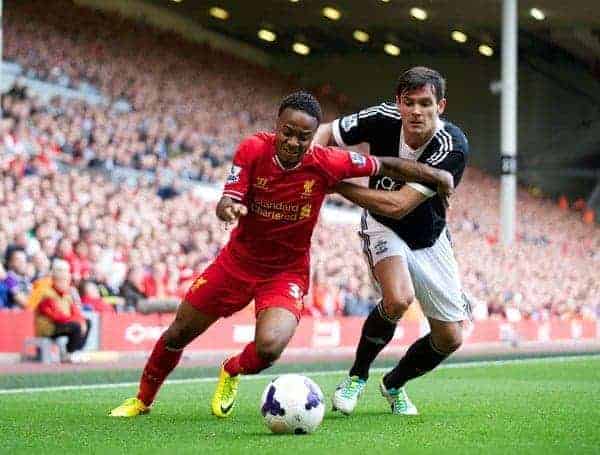 Liverpool 0-1 Southampton
Saturday, 21st September 2013
Premier League
Anfield
As I headed to Anfield with air of optimism and a childlike excitement that I hadn't had for a number of years I was sure that another three points was inevitable and we would retain that top spot. In the very early stages the Kop seemed to mirror these feelings, full of banners and red shirts and a feeling of expectation.
However as we all know this wasn't to be the case. I may have underestimated this Southampton side and maybe so did the Liverpool squad and management team. Rather than brushing them aside we were faced with an exceptionally well organised defensive side with only their right back (Clyne) struggling with their direct opponent. They also had a highly energetic attacking midfielder who operated between the lines and gave none of our players the time on the ball they craved.
Now Southampton didn't create many chances and those that were created were of our own doing, but they also limited us to one Victor Moses strike on target and two Steven Gerrard free kicks that were well saved by the Saints number 1. Why was this? Did Brendan Rodgers get his selection wrong? Did we miss Coutinho too much? Whilst they are very valid arguments for both of these points, I believe it to be far more simple, we didn't play well!
Some of you may think this is far too trivial a reason but I disagree. From back to front in my opinion only two player's earnt their wages yesterday afternoon (Toure and Moses). Yes Mignolet made some sensational saves but he was often the reason we got caught out, he wanted too long on the ball and his distribution was poor at best. Across the back only Kolo Toure was faultless, he tirelessly worked that right flank without the pace and flair of Johnson yes but those strengths are not in his locker. He was strong in the tackle and he was demanding in his leadership. Agger was unusually sloppy in poession, Skrtel was at fault in the build up to their goal. Sakho was defensively sound but cautious and laboured in attacking areas.
In midfield Lucas was in and out of the game and for the first time this season didn't look in control of that midfield area. Henderson got caught in possession on a number of occasions but in all fairness what he lacked in creativity he made up for in enthusiasm and determination and was a great outlet when switched to right back. The biggest problem for us in that midfield area was the normally ultra-reliable Steven Gerrard, there was the odd superb pass that we come to expect and of course the two free kicks. But for some reason Stevie appeared uninterested and lethargical all game, there was no encouraging of his troops or lambasting of poor play, now I know this isn't usually his style but yesterday it was needed and he was found wanting. He was also unusually sloppy with the ball, definitely a bad day at the office and hopefully it was just a one off.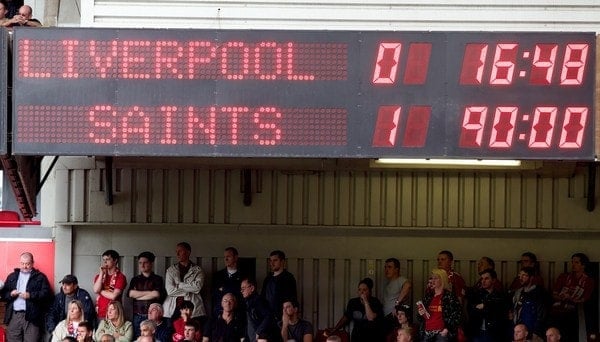 Aspas was anonymous which obviously led to his withdrawal at half time, Sturridge was deprived of the ball for large periods and I may be wrong on this but don't think he touched the ball in the first 15 minutes of the game, he was however denied a blatant penalty. Moses in the first half was fantastic and his opponent couldn't live with him, in the 2nd half Southampton identified this and doubled up on him. When Sterling was introduced he was also poor, apart from one run and cross he lacked some basic techniques at vital moments.
All of the above to me identifies why we didn't win yesterday but let's look at the other two arguments. Did Brendan Rodgers get it wrong? Maybe but I'm not being too critical as he picked 10 of the eleven I would have picked, I would have picked Kelly ahead of Skrtel and moved Toure inside. Playing 4 centre backs maybe limited us going forward but did Enrique revolutionise things when he came on? No he didn't. If this squad harbours top 4 aims then that eleven should still be able to beat Southampton.
Did we miss Coutinho? Undoubtedly, as would any other team miss a player playing to the level he has since January. Had Gerrard, Aspas and Henderson offered more of an outlet and better ball retention in 'the hole' his absence wouldn't have been so glaring!
Let's not over react, let's not get on the managers back. Let's stay positive, we are joint third, we have some very winnable fixtures coming up and Suarez is back. He will surely operate in the number 10 role until Coutinho returns; this will give us added flair and creativity. A short report this week because the less said the better but in summary the team didn't play well and there is nothing Brendan Rodgers could do about that.