Liverpool's defence is vastly improved, not only in options available to last season, writes Joseph Copeland.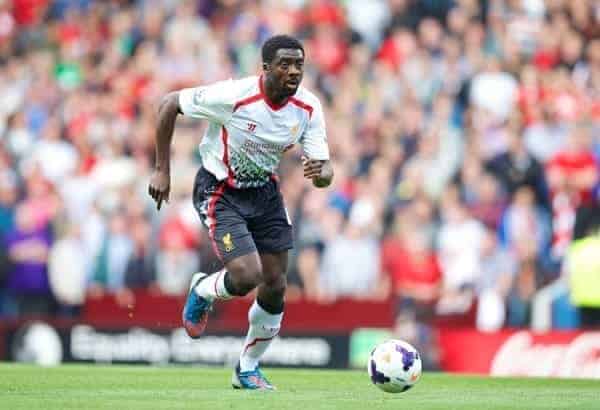 "There is strength in numbers." Five simple words. Five unassuming words thrown together so men in positions of power can urge their supporters on. The phrase is used too much, and yet too little. In the footballing realm, the phrase is usually reserved for the bourgeoisie of clubs across the globe. Teams like Barcelona, Real Madrid, Bayern Munich, Juventus and a select few others use this term as a marquee reason for success. "Why should I have only 2 when I can have 3?" It's this idea of hoarding players that has become a mainstay in today's game. The top clubs are competing across 3 and sometimes 4 competitions in a single season, and depth is an absolute must if success is to be achieved. A look at Barcelona's summer long pursuit of a new central defender is a fine example. With an ageing Carlos Puyol and the fitful Javier Mascherano, the Catalans are facing a very dangerous prospect at the back this campaign.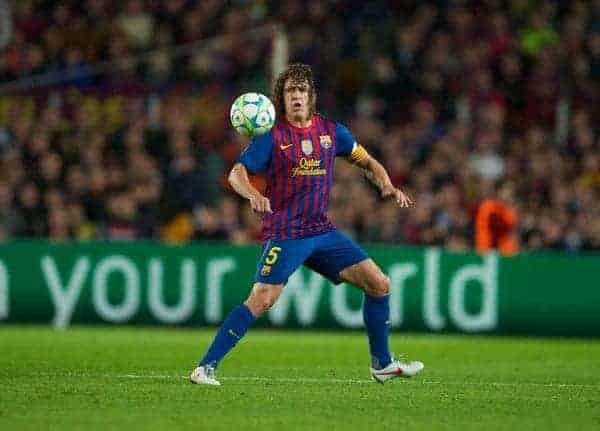 It is nearly impossible to compare Liverpool Football Club to Barcelona at this juncture, but one area where the Reds hold an advantage might very well be in depth at the back. Brendan Rodgers, following a summer of feeble attempts for an elite attacking player, finally came to his senses and went on a mini spending spree to bring in a pair of centre-halves on transfer deadline day to join loanee left-back Aly Cissokho and the powerhouse Kolo Toure who arrived on a free early in the window. The arrivals of a promising youngster for the future (Tiago Ilori), and a proven international and former PSG captain (Mamadou Sakho) bolster an already formidable defence that has notched 3 consecutive clean sheets to start the season. Each passing year has seen the Liverpool faithful clamouring for new arrivals in defence. For as good and impressive as we have seen the Reds defend in recent years, we have equally been treated to some excruciatingly woeful performances. Be it through injury, lack of development, playing style, retirement or simply players not being good enough, Liverpool have seen a drastic turnover in their defence. Phil Thompson, Sami Hyypia, Tommy Smith, Steve Nicol and Jamie Carragher are not walking down the Anfield tunnel anytime soon. The time had come for a much needed makeover in defence. As it stands right now, Rodgers has a whole host of options to field in his defence throughout the season. Jose Enrique and Cissokho will be vying for the left-back spot throughout the year. Glen Johnson has the right full-back position locked down, but youngsters Andre Wisdom and Martin Kelly (when healthy) should provide the savvy veteran with a youthful challenge. Probably the most mouthwatering part of the defence will be through the middle. Daniel Agger, Toure, Sakho, Ilori and Martin Skrtel will all be jostling for spots in the best XI. If history is any indicator, which it usually is, the competition for places is only a good thing. Players tend to raise their game and work that much harder in order to impress the gaffer.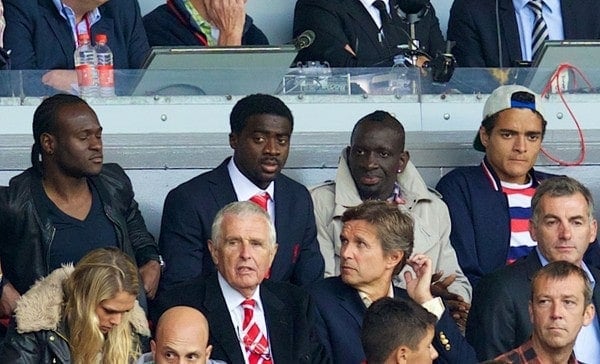 The multitude of options will surely be a topic for debate every week, but for once, this is a problem Liverpool and Co. will be happy to have. I myself have already witnessed a pair of football fans (I would later find out one was a Chelsea supporter and the other a Liverpool devotee) discussing the tantalising potential pairings over a drink at the pub.
"Toure is too old, he'll wear down. You should have Agger and Sakho together. That would be scary!" said the Chelsea fan in what I have to call a derisive tone.
I saw the Reds supporter take a deep breath before launching into a 5 minute soliloquy from which I gathered he preferred a Toure/Sakho combination at the back with Johnson and Cissokho on the wings.
This is only a small sampling of what to expect going forward from here, with everybody having their opinion on the matter. Ultimately, it will be up to Rodgers and his staff to reach a verdict. Each player brings something special to the table. Toure is an exceptional tackler and an all-around powerful centre-back that has a vast amount of knowledge of the game. Agger reads the game better than most, and he is a savvy tackler and his commitment to the cause is not questioned. Ilori, though young, has exceptional quickness and is comfortable on the ball (an attribute not to be overlooked in Rodgers' system). Sakho is perhaps the best of the bunch with his intelligence only matched by his superb blend of power and finesse in defence. Following a brave performance against United, Martin Skrtel has re-inserted himself back into the fold. A powerful presence in the air, Skrtel brings an unmitigated passion and dedication to the pitch. Looking at the fullbacks, Enrique and Johnson both pose dangerous threats in the attack, while the Spaniard is no slouch in the defensive third either. Cissokho might not be the marauding fullback that Enrique or Johnson is, but he brings a very unique style to the position. He is quick and strong for a full-back with his ability to link the defence to the attack being a vital key looking ahead.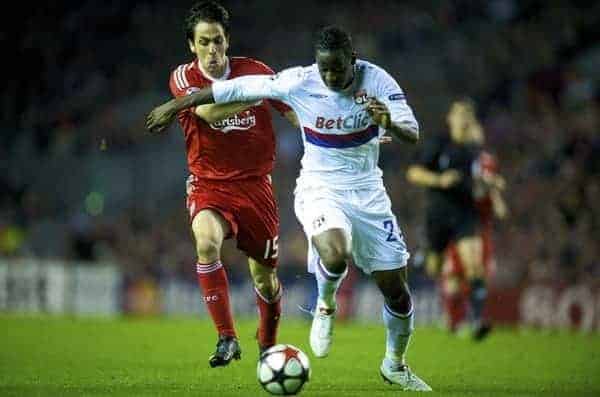 Compared to the water thin squad from this time a year ago, the Liverpool hierarchy can rest assured they are in good hands going forward. However, the caveat is depth is no guarantee of instant success. The players have to go out and perform from week to week. What is guaranteed though is Rodgers now has a Plan B and even a Plan C if his top idea fails to impress. Looking ahead to after the international break, Rodgers will have quite the conundrum of who to select to secure yet another clean sheet. Sakho is good enough to slot into the first XI at either CB position or he could even move in front of the back in a holding midfielder role. Agger, who is the Vice-Captain, might be guaranteed a spot despite all the changes. Toure has been an absolute beast in his short time at Anfield, and if healthy, the Ivorian deserves serious consideration for inclusion in the squad. We might need to see a little bit more from Skrtel (perhaps in the Cups?) before he warrants a starting spot. Ilori was a buy for the future, so his appearances will probably be limited to the domestic cups as well. Enrique has been dependable in his stint at Liverpool, but he might be best suited playing in a more advanced role and letting Cissokho solidify the left back spot. Johnson should garner a spot as well ahead of Wisdom and Kelly.
"There is strength in numbers." Such a simple phrase that now rings true around the grounds at Anfield. Perhaps now, fans can stop lamenting the great defenders of yesteryear, and turn their focus to the quality on display today. It will be very interesting to see how this will play out, but Liverpool have certainly made serious strides towards consolidating their back line. So, who would you choose? Do you agree with the Chelsea fan? Your fellow Reds supporter? Let the debate commence.