Liverpool travel to the Emirates Stadium to face Arsenal in Saturday evening's Premier League kick-off: the game will undoubtedly be the Reds' most challenging test so far this season.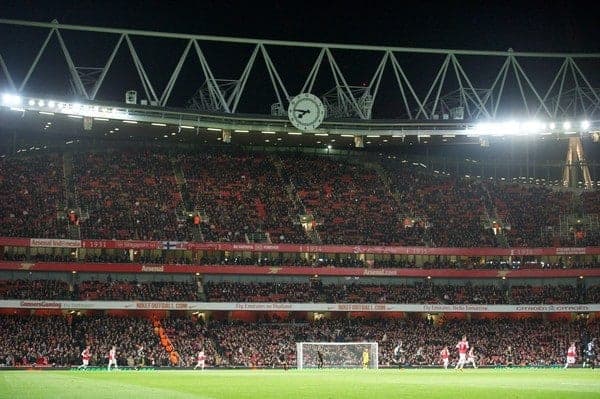 With greater difficulty, though, comes an increased incentive and indeed a win will see us leapfrog the Gunners and be in with a chance (depending on the Chelsea result) of sitting top of the league, for the first time in November since 2008.
Interestingly, in our last six league meetings with Arsenal, the home side has failed to win one game. Hopefully that trend continues on Saturday.
Liverpool have scored an impressive 12 goals in their last four league matches, but perhaps more significantly, we performed with more fluency, control and compactness last weekend against West Brom, than we have done for the majority of 2013/14.
You would imagine further improvement is required to stand a chance of taking three points from The Emirates on Saturday, but this is not necessarily the case. Poor displays haven't always yielded losses this season, which makes a welcome change to recent years, thanks to the individual brilliance of Luis Suarez and Daniel Sturridge.
To put the strike duo's contribution into context, they have netted 14 of our 17 league goals this campaign, sitting first and third in the Premier League top scorers chart.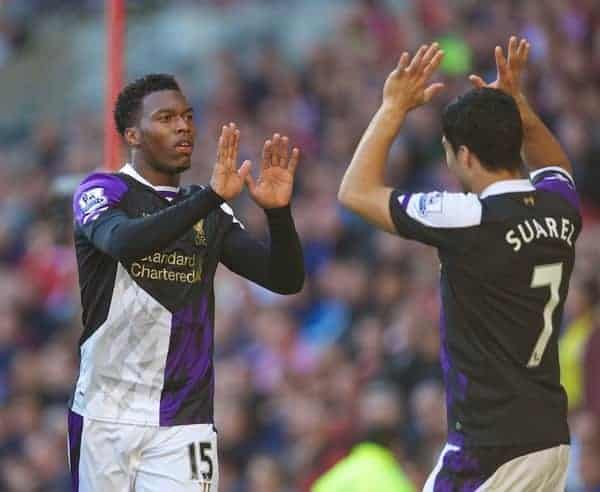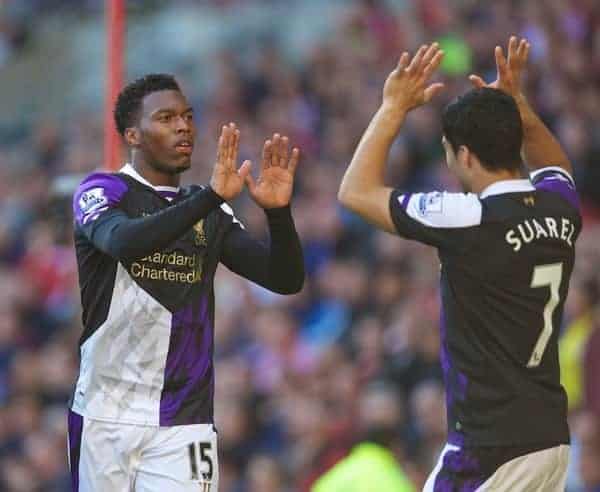 Midfield creator Philippe Coutinho "should be okay" to make a timely return from a shoulder injury against Arsenal, Brendan Rodgers confirmed last week. During his six-match lay-off, the Brazilian has been unequivocally missed by the Reds and his presence should lessen the reliance on Liverpool's front two in attack.
I am unsure whether or not the 21-year-old will come straight back into the team; in fact it's probably more likely he will be a substitute, although I'm sure he will feature at some stage.
As I touched on earlier, the Reds haven't dominated games this season in the manner Brendan Rodgers likes his team to, but our accuracy in-front of goal has compensated for our stodgy performances. On average, we have attempted 14.7 shots per league game in 2013/14, with 6 on target: the third best record in the Premier League.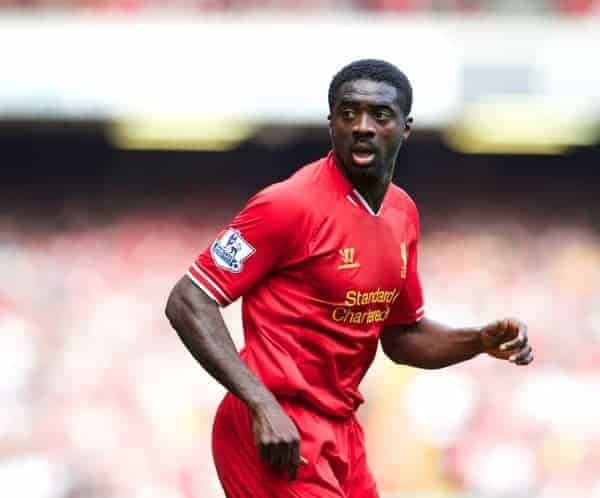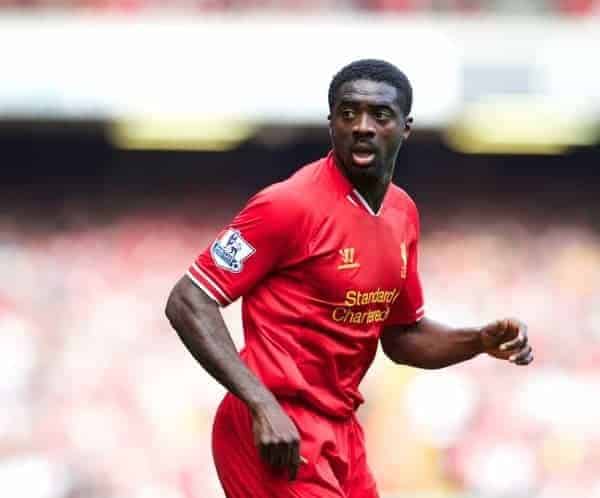 Saturday will see Kolo Toure return to the club which brought him to English football in 2002. Since arriving at Liverpool this summer, after being astutely acquired on a free transfer from Manchester City by Brendan Rodgers, the Ivorian has arguably been the Reds' best defender. He yesterday said "I want to show on Saturday that Arsenal made a mistake by letting me go."
Which, if you ask me, sounds pretty ominous for the Gunners. I wouldn't back against Toure grabbing his first Liverpool goal at the weekend; the footballing gods aren't shy of throwing up coincidences like that after all, are they?
Arsenal, despite a consensus that they have started the season strongly, have perhaps surprisingly lost three of their eight home games in all competitions this term, in-front of a demanding Emirates Stadium crowd. In fact, should Liverpool win on Saturday, it will be the third consecutive home defeat inflicted on the Gunners.
Despite that, Arsene Wenger's side still sit top of the Premier League, and look as strong as they have done for a while. In my opinion, the main catalyst on the pitch for their improvement has been a Frenchman. No, not Olivier Giroud: Mathieu Flamini.
The 29-year-old defensive midfielder returned to Arsenal this summer for his second stint at the club, after originally departing for AC Milan in 2008. After Flamini's successor in the heart of the Gunners' midfield, Alex Song, left for Barcelona in 2012, their imbalance became more and more obvious. For all their attacking flair and creativity, there was no midfield security; if the opposition won the ball and broke, they were running directly at Arsenal's defence.
Although it took him 12 months too long, Wenger eventually remedied the problem by bringing Flamini back to the Emirates on a free transfer in August this year. For me, along with Kolo Toure, it was one of the signings of the summer.
Of course, there is a reason behind my extensive praise for Flamini: after being forced off in the eighth minute of Arsenal's win over Crystal Palace last weekend, it is being reported that the Frenchman could be side-lined for around three weeks with a groin injury and subsequently miss our trip to the Emirates.
Don't underestimate the boost that this could give us, especially with Luis Suarez's habit of dropping into space between the defence and midfield, an area Flamini would normally patrol.
You can probably tell, I've got a good feeling about this one.