Oh how quickly things change at Liverpool FC. From a manager merry-go-round and questionable ownership issues to the excited chatter around the fields of Anfield Road that the golden sky may not be too far off.
First team: On-form and entertaining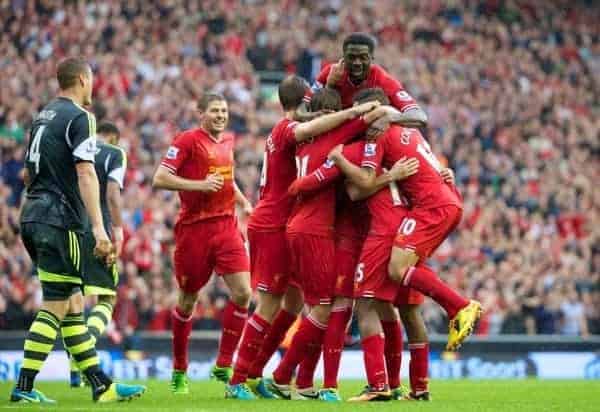 Liverpool's opening seven games of the new Premier League season has seen the Reds keep up with the league's best. It has been a brilliant start by all accounts by Brendan Rodgers' men with 5 wins, 1 draw and 1 defeat.
Luis Suarez is back from suspension and looking at his best-ever, whilst Daniel Sturridge has formed a formidable partnership with the Uruguayan and already bagged 8 goals himself.
Simon Mignolet has been outstanding in Liverpool's goal, making the switch from Pepe Reina's 8 years there appear seamless.
At the back Liverpool have a plethora of top quality options for a variety of defensive formations, including the enigmatic and infectious energy of Kolo Toure.
With Newcastle United and West Brom amongst the upcoming fixtures, Liverpool can build on their dominant start heading towards the festive period.
Liverpool Ladies are Champions of England
Liverpool Ladies made history at the end of September by winning the FA Women's Super League on the final day of the season.
It was a superb season for Matt Beard's new-look Ladies team, which reaped the benefits of added whole club support, both financially and from winning new fans.
The Ladies lifted the WSL trophy in front of a home crowd at the Halton Stadium in Widness with captain Gemma Bonner hailing the 'one-club' policy: "They have adopted a one-club philosophy and have really embraced us into that. It has helped us training-wise, we have improved as players and the contact time we have been able to have with each other. It has shown on the pitch."
Liverpool Under-21s
Alex Inglethorpe is making Liverpool's Under-21 side tick. Three victories on the trot against Sunderland, Manchester City and Tottenham have seen the Reds look in impressive form.
The side has allowed the likes of Adam Morgan and Brad Smith shine, as well as being a place for new signings Aly Cissokho and Tiago Ilori to find their feet on Merseyside.
Monday night's 5-0 demolition of Tottenham U21s at Langtree Park in St. Helens was arguably the U21's most exciting performance yet with Morgan, Cameron Brannagan, Ryan McLaughlin, Smith and Joao Carlos Texeira all getting on the scoresheet.
The King has returned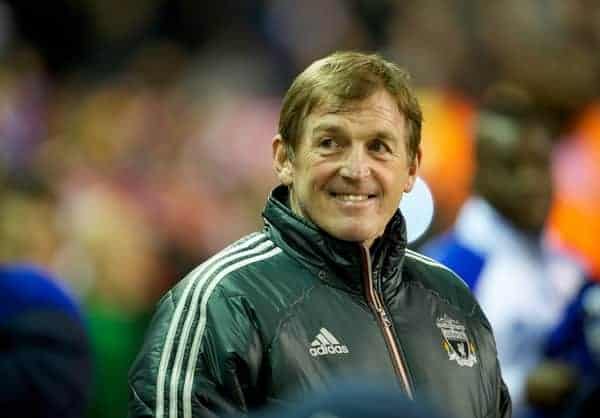 His third return to Liverpool Football Club in recent years, and this time, as a non-executive Director.
Kenny Dalglish's involvement at the club can only be a good thing as he looks to oversee future strategic development of the club on all levels.
Similar to models seen at Bayern Munich and Barcelona in which club legends take ambassadorial roles within the club, Dalglish lifts spirits amongst fans and players and gives the future generations a role model to aspire to.
Justice is coming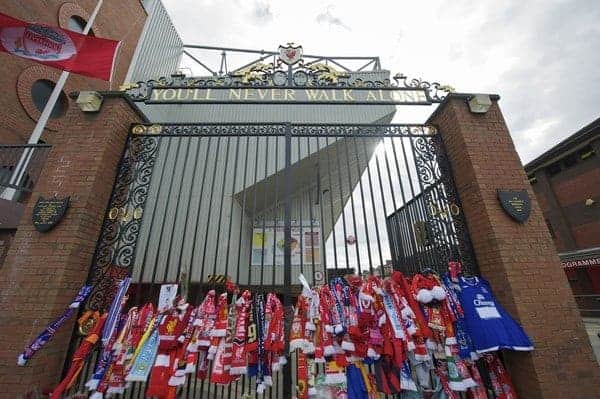 Whilst news of further cover-ups regarding policing and liability at Hillsborough in 1989 continuing to be uncovered is distressing, there is a feeling that finally, at last, justice is coming.
Fresh evidence – both in statements, witness interviews and police records – are being handed over for the new inquest into the disaster.
In Parliament last month, Prime Minister David Cameron called for the process to begin with urgency so as to finally bring those responsible for the disaster to justice.
He said, "I think that trust isn't built in a day or from one step but it's a long process and it's a very painful process for victims. Another inquest is a very painful process, a very difficult process,but it's right and we must get on with it."