For the first time in many years Liverpool have a side full of quick, unpredictable attacking players, writes Henry Jackson.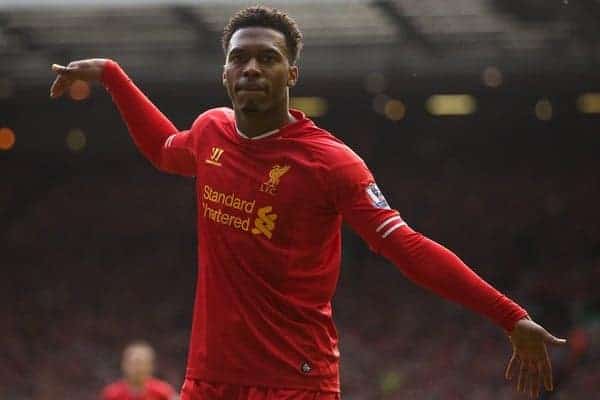 Scoring goals at will, creating chances in abundance and terrorising defences week in, week out. This has been an aspect lacking in any side at Anfield since Roy Evan's reign in the mid 1990s.
While the Reds have produced a number of very fine sides since the days of Robbie Fowler, Stan Collymore and Steve McManaman, more often than not they have been well-drilled teams rather than exciting attacking units. There have not been many players who have had the ability to run at defenders and beat them with either blistering speed or quick feet.
Gerard Houllier's treble-winning side in 2000/01 was an extremely solid team built on an outstanding defence. In attacking areas, however, barring Michael Owen, the side lacked pace and dynamism. The midfield was very narrow, with Houllier quite often opting for a midfield quartet of Didi Hamann, Steven Gerrard, Gary McAlliser and Danny Murphy, with wide men like Patrik Berger and Vladimir Smicer often playing bit part roles. All four central players were terrific during that season, but the side lacked an edge out wide which made them fall short in the title race. They had no explosive player (other than Owen) capable of producing something magical against a stubborn defence in a tight game.
In fairness, Houllier did try and eradicate this problem by signing the likes of Harry Kewell, Bruno Cheyrou and El Hajdi Diouf, but could never get the attacking balance right.
Fast forward a few years, and Liverpool had become one of Europe's most respected sides under Rafa Benitez. They won the Champions League, reached the final two years later and made the semi-finals the year after that. Again, for all the tactical discipline and efficiency of this side, where was the pace and trickery in the team?
Gerrard was at his absolute peak during this period, while Fernando Torres and Xabi Alonso were wonderful additions too, but there was still that added spark missing in the side. Out wide, the likes of Dirk Kuyt and Yossi Benayoun were the preferred option, while Albert Riera was solid at best. This is not to say these players were poor by any means- Kuyt, in particular, was a great servant to the club- but Liverpool lacked that extra bit of craft that they required to take them to the next level. Ryan Babel had the ability to add another dimension to the side, but he never came close to realising his potential.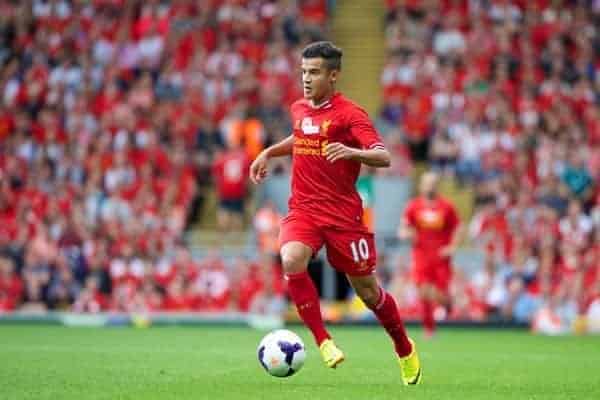 Between Benitez's departure in 2009 and January this year, the same issue had remained. Stewart Downing arrived as a player who would give Liverpool the pace and directness they had lacked out wide since McManaman, but the Englishman was a huge disappointment in his time at the club. Although he was a decent crosser of the ball, he never once showed any real flair and originality to his game. Maxi Rodriguez chipped in with important goals and had undeniable quality, but again he was not the solution. The less said about Joe Cole the better.
This time last year Liverpool still looked lacking in the final third, and Rodgers' decision to sign Daniel Sturridge and Philippe Coutinho in the January transfer window has made a monumental difference to the look of the side.
We are now seven games into the 2013/14 Premier League season and the Reds lie joint top of the table alongside Arsenal. Only Arsene Wenger's side have scored more goals so far, while nobody has found the net more times than the Reds in 2013. Rodgers has made a number of very shrewd acquisitions, and is creating a very exciting forward line. There are now five or six players in the squad who are blessed with terrific skill and pace, both on the flanks and in central areas.
The partnership of Luis Suarez and Sturridge up front is an absolute joy to watch to watch at present, and there can be no denying that they are the most talented, dynamic forward pairing in the Premier League on current form. They can beat players with ease, have great footballing brains and are creating and scoring goals for fun.
Coutinho is a magnificent young talent who has been a revelation in his nine months at the club so far. The little Brazilian has genius in his passing and, similar to players like Paul Gascoigne, Zinedine Zidane and Andres Iniesta, he is deceptively quick when he runs with the ball at his feet. The thought of him, Suarez and Sturridge playing in the same side when he returns from injury is mouth-watering, especially in the current 3-4-1-2 system.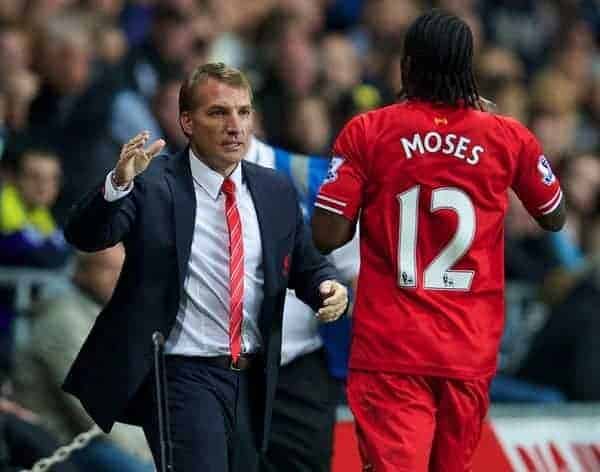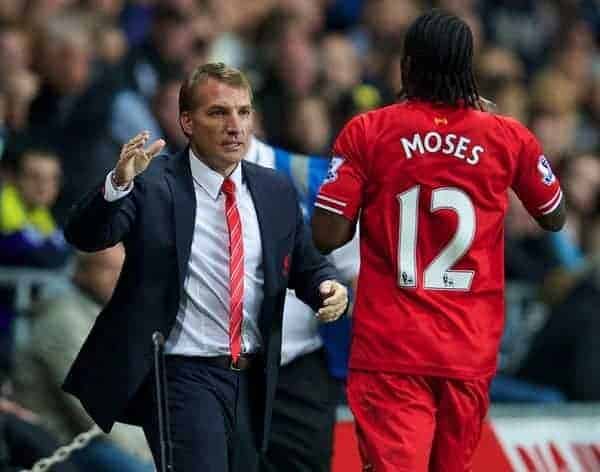 Victor Moses is another who has been excellent since his loan move from Chelsea this summer. He may frustrate at times, but he has the ability to unlock a defence in tight areas; as mentioned previously, a major downfall of Liverpool sides down the years. Raheem Sterling and Jordan Ibe are both still very young and raw, but they too carry these attributes. Sterling is not in the best of form at present and certainly needs to improve physically, but he and 17-year-old Ibe remain very exciting prospects.
Anybody who has watched Liverpool over the last 20 years will know that, on the whole, pace and skill in attacking areas has been the missing ingredient in almost all of their sides. They have always had very reliable defences- from Sami Hyypia and Stephane Henchoz to Jamie Carragher and Daniel Agger- and midfield class- from McAllister and Hamann, to Gerrard and Alonso, as well as an ability to stifle the opposition.
There are signs, however, that Liverpool are now becoming one of the most entertaining, fluent attacking teams in the Premier League, led by the brilliance of Luis Suarez, Daniel Sturridge and Philippe Coutinho.
Long may it continue.
Henry Jackson
Follow me on twitter: @0nFootball