Thomas McMahon looks at the early games of summer signing Mamadou Sakho and gives his first impressions on Liverpool's French defensive "monster".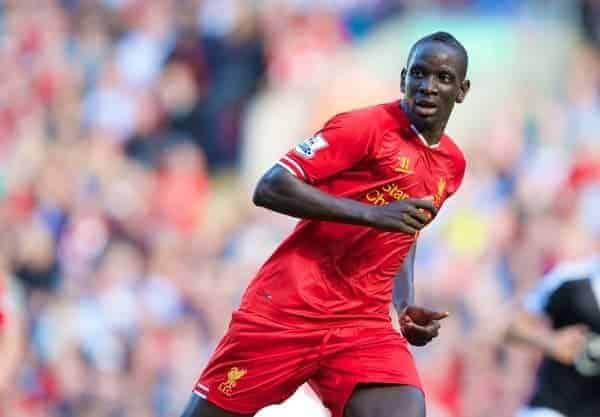 When I first discovered that Liverpool managed to secure the signature of Mamadou Sakho, I breathed a lofty sigh of relief. I had grown frustrated with the amount of times both Martin Skrtel and Daniel Agger, despite their intimidating 6'3 frames, would turn into kittens at the sight of a well-built striker. The likes of Kenwyne Jones, Jon Walters, Romelu Lukaku, and Christian Benteke all ran the Liverpool defence ragged last season, dominating the defensive duo in the air and managing to find the back of the net. This caused a bit of a dilemma – after all Martin Skrtel and Daniel Agger were both targets for Champions League clubs Manchester City and FC Barcelona; so surely the pair are good enough for 7th placed Liverpool?
An impressive feat from Rodgers in the recently passed summer window is that he addressed the centre back's lack of balance as opposed to lack of quality . As the previous season ended, he swiftly brought in free-agent Kolo Touré in order to reinforce Liverpool's flaky back-line with power and determination. Whilst Touré has been a lovable and successful acquisition so far, he is unfortunately 32 years of age. Touré's performances so far have been fantastic, but will likely be short-lived.
This is why Mamadou Sakho's signing was paramount. As well-publicised, Sakho captained his previous club Paris Saint-Germain at the tender age of just 17 . He has had a wealth of experience internationally and the Champions League, and has received adoration for his actions both on and off the pitch for club and country. As touched-upon in my 'one man's club is another man's treasure' piece, Sakho was yet another victim of a capital-bloated club overspending in his position. With PSG's recent purchases including Thiago Silva and Marquinhos for €42 million €32 million respectively, it would always have been difficult for Sakho to compete against such high-profile and high expenditure signings. After Didier Deschamps highlighted the importance of playing regular football to secure a place in the first-team for France, he rightfully opted to secure first-team football at another club.
So how has the Frenchman settled since his £15million switch to Liverpool so far? Not long after his medical, LFC physiotherapist Chris Morgan tweeted that he had to reinforce the strength equipment to cope with Sakho's sheer power. Kop legend Jamie Carragher admitted on SkySports that he texted captain Steven Gerrard for his thoughts of Sakho's first week in training – to which Gerrard simply replied 'he's a beast'. Rodgers has also heralded the Frenchman as an 'absolute monster' , as well as referring to him as 'Killer' by nickname on the training ground. Needless to say, the bravado sounded promising.
"Sakho is 23 but he is an experienced player, he has senior international caps and looks an absolute monster in training. He is one who is ready for now and that is what we want.

"We had a chance to protect the club for maybe the next 10 years and that is what we have done."

– Rodgers on Sakho's arrival – via LiverpoolFC.com
Had to reinforce the equipment for one of the new signings strength screening today…..#powerhouse #sakho

— Chris Morgan (@ChrisMorgan10) September 4, 2013
Intimidating metaphors aside, how has Sakho actually faired on the football pitch? Unfortunately for the Frenchman, he was unexpectedly thrown into first-team against Swansea due to a last-minute Daniel Agger injury – despite Rodgers himself admitting that Sakho lacked match fitness. Even though the unfair circumstances clearly affected the Frenchman's positioning and decision making, he still managed to show glimpses of his strengths and talents that he can offer. Although Sakho was partially at fault for Jonjo Shelvey's goal, the Frenchman completed 15/15 clearances, had an impressive 95% pass completion and won 100% of his tackles. While stats do not tell you everything about a defender, they backed up the consensus that the Frenchman showed promise despite a difficult debut.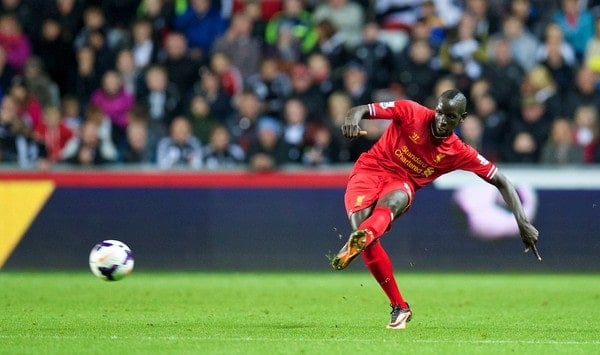 If the Swansea game wasn't a baptism of fire, his debut at Anfield certainly was. Lining up as a back 4 with 3 other centre backs, Sakho was crowbarred into the left back position due to another last-minute injury, this time to José Enrique. Liverpool struggled to clear their lines and Sakho struggled to carry the ball forward and build attacks due to the high pressing from Southampton's forwards. Sakho was hardly to blame for the 1-0 defeat however, as lining-up with 4 centre backs was a clear tactical error from the management. When Sakho was eventually shuffled to the middle of the defensive line, the consensus among fans was that he looked much more comfortable and impressive in his natural position of centreback. In short, the Frenchman was faced with more difficult circumstances and had another mixed-game.
Poor Sakho then had to change his defensive position once again. After the disaster that was the Southampton fixture, Rodgers opted for a back 3, with the Frenchman figuring alongside Kolo Toure and Martin Skrtel in Daniel Agger's absence. This time the consensus was generally clear – Sakho's living up to his promise. The stats against Liverpool's 3-1 win over Sunderland back his visually impressive display too. 49 passes, 96% pass completion, 8/8 clearances, 3 intercepts, 2 shots blocked, and 4 aerial duels won. Sakho was finally starting to put his heavy stamp onto the central defence.
In Liverpool's most recent fixture against Crystal Palace, Sakho has started to look like the world class defender we all hoped to see. Each time Sakho made a clearance, it sounded akin to Clubber Lang's punches in Rocky 3. Despite visually displaying his power and strength at Anfield, Sakho showed numerous times to have the delicacy of touch and clarity of vision to find his teammates regularly – making him a truly exciting prospect. After all, how can you face a defender which is more likely to beat you aerially, have the intelligence and pace to not lose track of you, and almost definitely be stronger than you? The stats are again impressive, making 7/7 clearances while impressively finding a Liverpool shirt 91% of the time.
So while Mamadou Sakho hasn't endured the easiest start to the Premier League, particularly given his circumstances and last-minute debut, it's safe to say that the Frenchman has had a strong start to his Liverpool career so far. It's rare that centre backs have the strength, intelligence, pace and technical ability Rodgers requires to implement his initial philosophy of high-lined and possession based system. Fortunately, it looks like Sakho has these qualities in abundance, and it will be interesting to see if Rodgers reverts back to his original vision by playing a high-lined back 4 when all the players are fit.
Sakho hasn't been perfect, he's at times been rash which has lead to goals being conceded, and has not as yet kept a clean sheet for Liverpool. However, his obvious talent and generally strong performances are enough at the moment to justify his position in the first-team. More importantly, at just 23 years of age and with the likes of French-speaking veteran Kolo Touré showing the Frenchman the ropes of the Premier League, the best is arguably yet to come from Mamadou Sakho. Here's hoping that he continues to make the opposition wince at his presence, and that he can be Liverpool's stalwart at the back for years to come.

All stats provided by Squawka.