Modern football "supporters" often have a very acid tongue, choosing to remember the worst – effectively re-writing history to suit their agenda.
More often than not, this phenomenon occurs when a player or manager sees the latter stages of their time at the club overshadow their initial successes. That's certainly the case with this former manager in part one of this series.
Gerard Houllier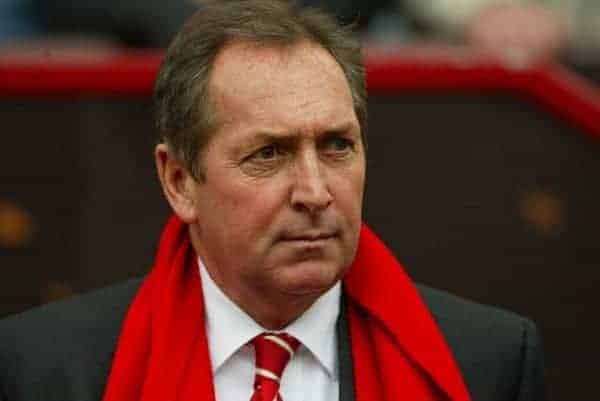 I recently posted a tweet linking to an article on the former Liverpool boss seeing as it was 15 years since he took sole charge of the club. The first response immediately bemoaned how, apparently, Houllier was "a poor manager" who "surrounded himself with poor French players".
@thisisanfield he was a poor manager and surrounded himself with poor French players. Enough said.

— Paul Owens (@TheScouseRunner) November 16, 2013
Let's first address the "poor manager" claim, one which is often, in it's various forms, thrown around when Houllier's name is mentioned.
To me, any manager who signs Sami Hyypia – a player who was completely unknown at the time, and went on to win every major honour bar the title with the club – for £2.5m is not a poor one.
Throw in other signings such as Stephane Henchoz (£3.5m), Didi Hamann (£8m), John Arne Riise (£6m), Gary McAllister (free), Markus Babbel (free) and numerous others like Westerveld, Smicer, Barmby, Litmanen, Heskey and Baros who all had made positive contributions to Liverpool FC. Those are not the signings of a "poor manager".
This is a manager who led Liverpool to the unrivalled success of three Cup victories in one season, and in that same season (2000/01) also achieved a third place finish, and thus a return to the European Cup for the first time since the 1980s. Some feat for a "poor manager".
Look through the list of players to have won the Ballon d'Or, not many of them have a "poor manager" that year. Michael Owen didn't in 2001 either.
That next season, Houllier led Liverpool to a second place finish with 80 points – at the time their most in a Premier League season and their most since 1988. Poor? Really?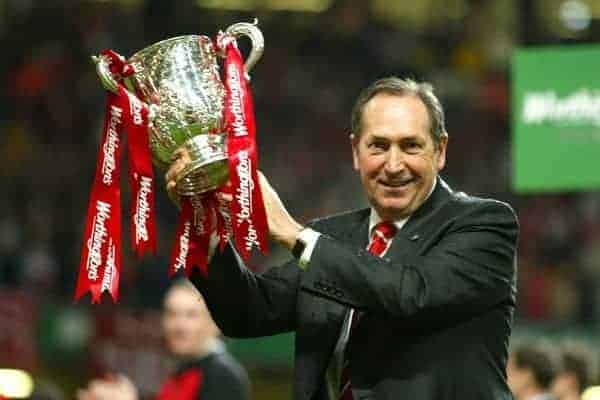 Admittedly, things went downhill for the next two seasons – although, there was a League Cup victory over Man United thrown in there.
Houllier's mistakes all arrived after his return from heart surgery, whether this affected his judgement we'll never know.
The first major mistake was the infamous substitution of Didi Hamann for Vladimir Smicer in the 2002 Champions League quarter-final at Bayer Leverkusen which The Reds went on to lose 4-3 on aggregate.
That following summer Houllier signed the trio of flops in El Hadji Diouf, Salif Diao and Bruno Cheyrou as he attempted to add attacking talents to the squad. For me, Houllier built brilliant, solid foundations, but failed to put the roof on the house. The signing of Diouf instead of making Nicolas Anelka's loan spell was a huge error of judgement – but all manager's have them.
Overall, to suggest that Houllier was a poor manager for Liverpool, or that his time at Anfield was a failure is far from the truth.
Houllier rebuilt and modernised the club; he was instrumental in overhauling the squad, the training ground and the way the club approached fitness as the rest of England struggled to keep up with Europe.
Houllier put Liverpool back on the European map with the 2001 UEFA Cup win, the club's first European trophy in 17 years, and achieving qualification for the Champions League (European Cup) for the first time since the Heysel ban in 1985.
Gerard Houllier was not a poor manager for Liverpool FC.
Secondly, how about the claim that he "surrounded himself with poor French players". Houllier signed 40 players for Liverpool FC – of which, 13 were French (32.5%). A high percentage, yes, but all managers are "guilty" of signing players from a market which they feel they know best, especially when first arriving at a club and wanting players who understand their methods or philosophy.
Arsene Wenger did it, Rafa Benitez did it. Liverpool's first ever manager, John McKenna, signed a whole "Team of Macs" due to his connections in Scotland.
Yes, a lot of Houllier's French signings were major flops, but why should that overshadow bargain signings such as Hyypia, Henchoz, Hamann, Babbel and McAllister? Surely, as a Liverpool supporter, it's the successes that should be applauded and remembered – not the other way around.
Football is about winning, and supporting is about celebrating. I'd rather celebrate a great player who contributed to the history of the football club, than bemoan a player who didn't work out.