After a very promising start to the season Dan Holland looks at the season defining month of December and particularly the busy festive period.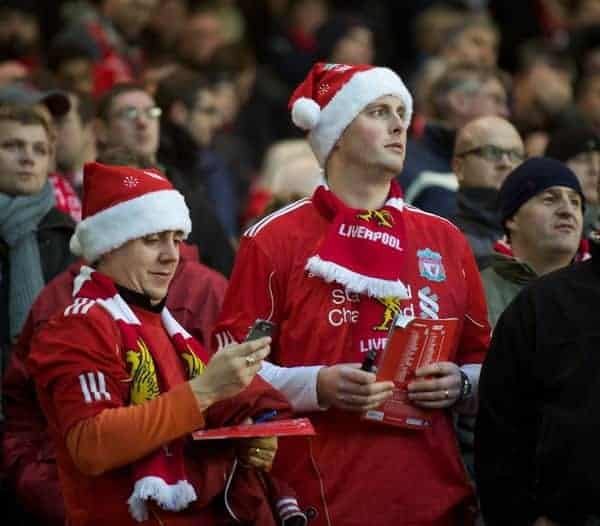 For as long as I can remember my non Liverpool supporting friends have teased "so is this your season again"! I always go into the campaign with blind faith and try and argue reasons why this season might see the return of the glory days, without truly believing it myself.
This season however feels very different, we have a confident manager who appears every bit a 'Liverpool manager' and has faith in his team and more importantly his squad.
We have added a born winner into the squad in the shape of Kolo Toure, whilst he may not be a regular in the side with the re-emergence of Martin Skrtel and the undoubted quality of Daniel Agger, his experience and desire to win is a vital ingredient in the dressing room.
We have the ever improving Jordan Henderson whose energy and determination is finally being complimented by some fine football. We of course have an amazing leader and footballer in Steven Gerrard who for once isn't our only hope on the field, we have Phillipe Coutinho whose vision and ability on the ball is way beyond his years.
And of course we have SAS – the best partnership in the league bar none and individually two of the best centre forwards in world football.
We have also given ourselves a great chance with an excellent start to the season with only defeats to Southampton and Arsenal spoiling our record. All of this good work could however be in vein if we don't perform and use the full squad very wisely over the 7 games scheduled to be played during December. With 21 points up for grabs what would constitute a successful December?
The month starts with a trip to the north bank of the Humber, the newly promoted side have had an encouraging start to the season which was brought to an abrupt end with a 4-1 defeat to Southampton (all the best sides lose to Southampton).
Sitting nicely in mid table they will be happy with the first eleven games, they have been hard to beat with a fairly solid back line; however at the other end of the field they are less than prolific. To remain in the title race we must leave the KC stadium with 3 points.
Next up is a very fragile Norwich side; a mauling at the hands of Manchester City was followed up with a moral boosting victory over West Ham.
With our free scoring forward line and especially Luis Suarez – who has scored 7 goals in his last three games against the Canaries – this should be seen as an absolute banker. Six out of six so far.
Three days later see a struggling West Ham visit Anfield, the Hammers disappointing start to the season hasn't been helped by the absence of a fit centre forward, Allardyce's decision to spend big on Andy Carroll saw his transfer coffers left very light and couldn't bring in any more additions to a limited squad.
If the poor result against Norwich is followed up with further defeats this game could see a new manager in the opposition dug out, which obviously brings its own problems. Even so this game should surely see another three points collected, so 9 out of 9 heading into mid-December.
After what should be three routine games – if there is such a thing in the Premiership – sees us visit White Hart Lane. With only one win in our last 8 games against Spurs away from home this will without doubt be a far stiffer test of title winning credentials. On the positive side Spurs are yet to gel this season, after a summer of big spending which saw a number of arrivals to North London on the back of cash raised from the sale of Gareth Bale.
They have undoubtedly brought in quality but as has been seen in the past, just signing good players means nothing if they don't fit into the team together. Midfield will be the important area in this game and in particular Lucas v Eriksen, apparently on our radar over the summer the Danish international has impressed so far this term and could be the difference. If I was offered a point now I would take it, making it 10 points from a possible 12.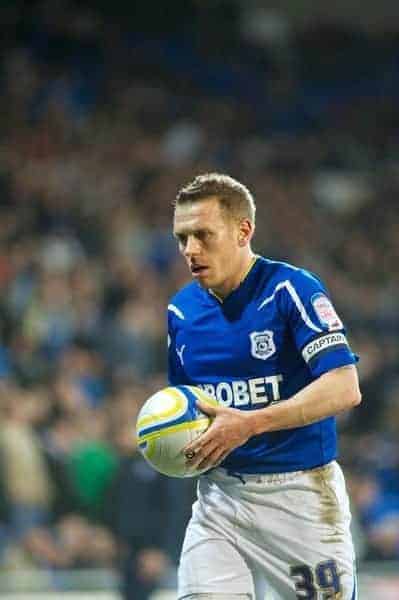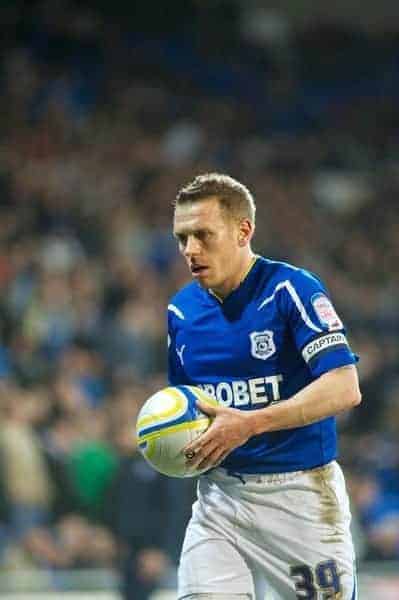 After our trip to the capital, sees another newly promoted side visit Anfield in the shape of Cardiff City and a friend of ours Craig Bellamy. I'll be honest I haven't seen much of the Welsh side so far this season but their results have been very inconsistent with a big win over Man City and local rivals Swansea being the pick.
These two results show that this will be anything but straight forward but a team looking to win the title must win these home games and I expect us to do exactly that. So Brendan and his squad should be able to tuck into their Turkey with 13 points safely in the bag.
Boxing Day see's us make the short trip down the East Lancs to the Etihad. On their day Man City can beat anybody and comprehensively at that. Littered with world class players especially Aguero and the other Toure this will be a huge test.
They have the squad to rest players over this busy period so should be fresh, on the positive side they have been on the wrong end of some shock results so far this campaign which shows the Manuel Pellegrini regime isn't quite in full swing just yet. If we catch them on another off day we have the quality to punish them but I think a point will be a great result.
Three days later we return to the capital and our old foes Chelsea. The Special Once(!) doesn't like us we have ruined too many of his dreams and think we have got under his skin, many people are tipping Chelsea to win the league and with players like Hazard, Mata and Oscar this is a possibility but no team has ever won the league without a top top goalscorer.
We have two they have one but unfortunately for them he is playing over the park at Everton! Joking aside they must be taken seriously but I feel that their back line is a definite weakness and without a top keeper like Cech behind them this would be far more exploited. We all saw how much this game meant to Sturridge last season and I expect him to haunt his former employers once more. Three more points here I feel.
I realise I may have my red tinted glasses on here so let's try and be more cautious. I have predicted an unbeaten December with 17 points gained from a possible 21.
If this transpires to be right then we are without doubt in this title race and can't be far off favourites. More realistically I would be satisfied with 14 as a defeat against City and only a point at the Bridge would still be reason for optimism. Either way if we are in the top 4 come New Years Day our fixtures in the 2nd half of the season give us a great chance with all 'difficult' games being at home with only a visit to Europa League challenging Manchester United giving cause for concern on the road.
Do I think we can win it? I'm honestly not sure. If you had asked me in the days following the Arsenal game I would have said not a chance, but their defeat to United and our recovery against Fulham made me think again.
I have to admit I have to stop myself getting too excited, it has been far too long and won't be easy but so far I am enjoying the journey and as I sit in close proximity to Brendan and his team I can clearly see the difference from last season.
He trusts his players and no longer coaches them through the game but this is mixed with a refusal to accept second best. Even when 4 goals to the good against Fulham he was out of his seat lambasting Martin Skrtel for a long overly ambitious ball when a simple 10 yard pass to "keep the ball rolling" would have sufficed.
Here's to a Happy Christmas and an excellent 2014!